Fothergill Watson / Watson Fothergill – Two Names, One Architect
A guided walking tour of Watson Fothergill's buildings in Nottingham.
"This tour combines some extremely well researched material with an engaging and lively delivery. It's made me look at Nottingham city centre in a completely new light!"
"The buildings and locations were varied and easily accessed on foot. The history of Watson Fothergill's life and career was very interesting and described in an informative and professional manner. The walk was just the right length and time, and ended at the pub was perfect. There was a chance to discuss the buildings with others in the group and ask questions of the guide. The handout was great to take away with more information to be accessed."
A guided walk around the buildings of architect Watson Fothergill in Nottingham City Centre. Learn about the buildings of one of Nottingham's most prominent Victorian architects, his signature style and the influence of the Gothic on the city's buildings. A walk of approximately 3km (1.86 miles). There will be the opportunity for refreshments at the end of the walk.
The next walks will be Lace Market Tours for Mother's Day 31 March 2019 with Debbie Bryan: Tickets HERE
Next Watson Fothergill Walk, 6pm, 18 April 2019: Tickets Here
Next Hine Hike; The Buildings of Thomas Chambers Hine, 10am, 14 April 2019: Tickets Here

More dates to come through the Spring and Summer 2019sign up to the mailing list for the latest news as it happens!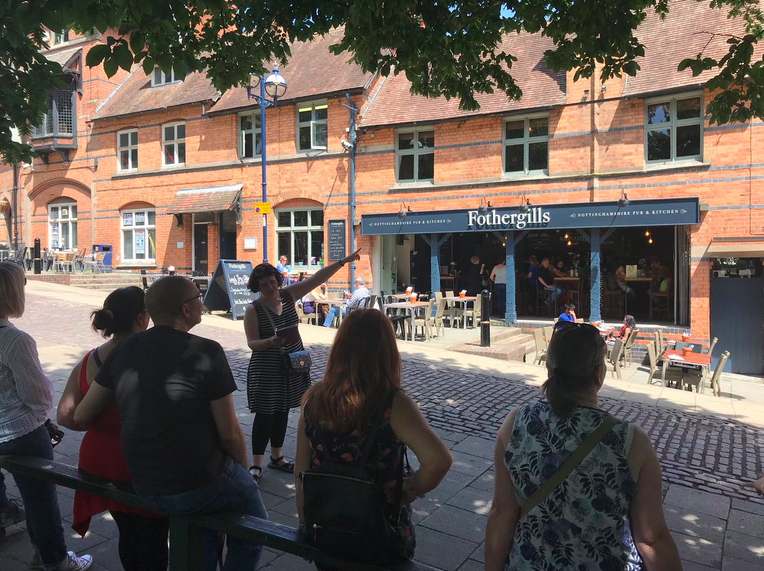 "Charisma and humour from the guide. She also gave a lot of historical info without ever being dry or boring."
Sign up to my mailing list to be first with the news of new events… More walks coming in 2019.