Watson Fothergill Walk Debbie Bryan Edition
The next Watson Fothergill Walk will be brought to you in partnership with Debbie Bryan.
August 12th 2018, 1pm (start at Nottingham Tourism Centre – Finish at Debbie Bryan, St Mary's Gate). £12 (includes tea or coffee and a slice of cake.)
One of the Lace Market's hidden gems, Debbie's shop and tearoom on St Mary's Gate is a haven for lovers of beautiful things, crafts, gifts, teas and cakes.
As part of the ticket for this walk you will receive tea or coffee and a slice of cake at the shop at the end of the tour.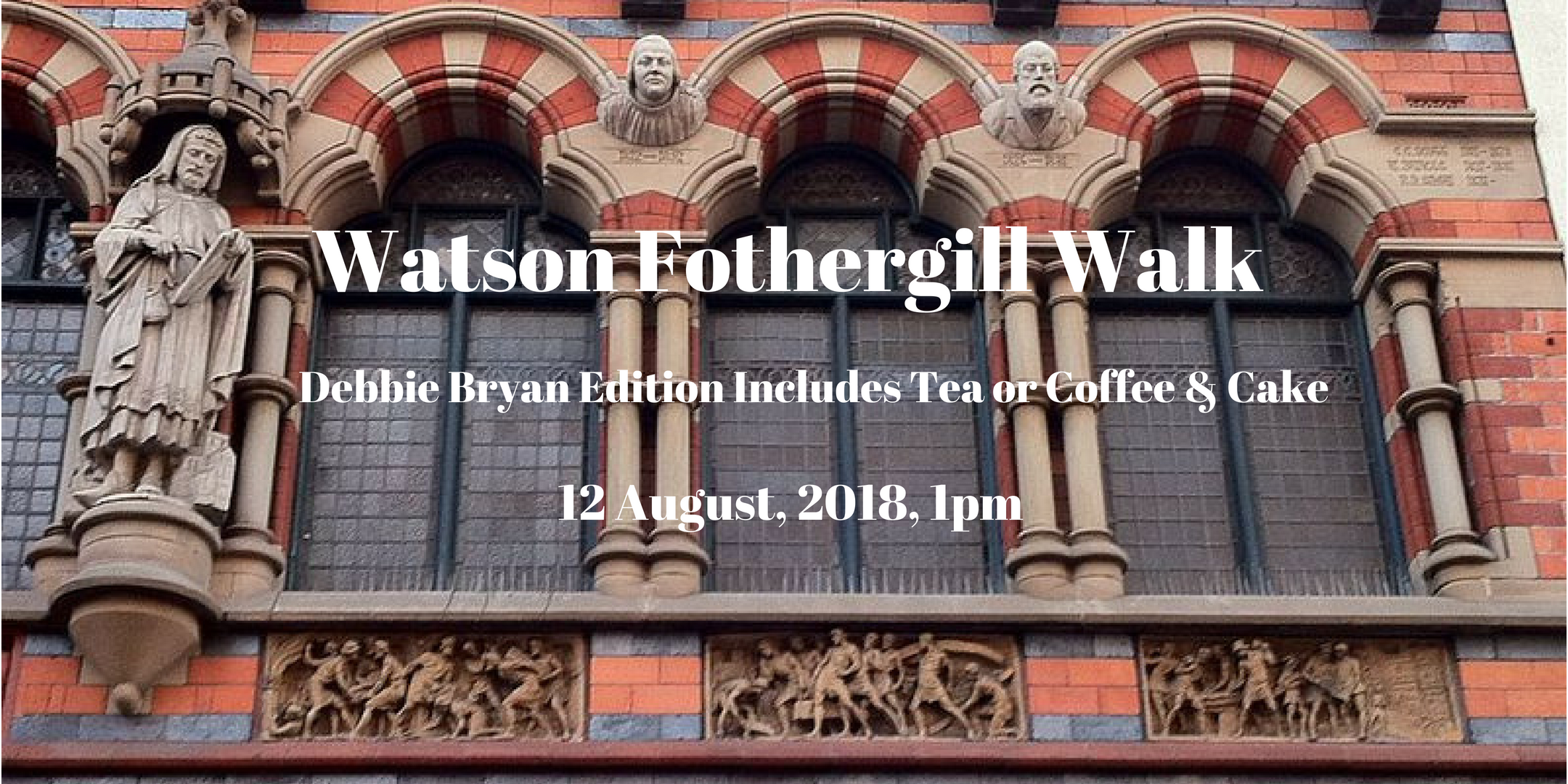 A guided walk around the buildings of architect Watson Fothergill in Nottingham City Centre. Learn about the buildings of one of Nottingham's most prominent Victorian architects, his signature style and the influence of the Gothic on the city's buildings. A walk of approximately 2km (1.25 miles)
This special Debbie Bryan edition includes Tea or Coffee and a piece of cake at Debbie Bryan in the Lace Market. The walk will conclude at Debbie Bryan. Vegan and Gluten Free options are available please let us know in advance about any special dietary requirements.