Last week I attended the launch (via Zoom) of the new edition of The Buildings of England: Nottinghamshire, commonly known as The Pevsner Guide.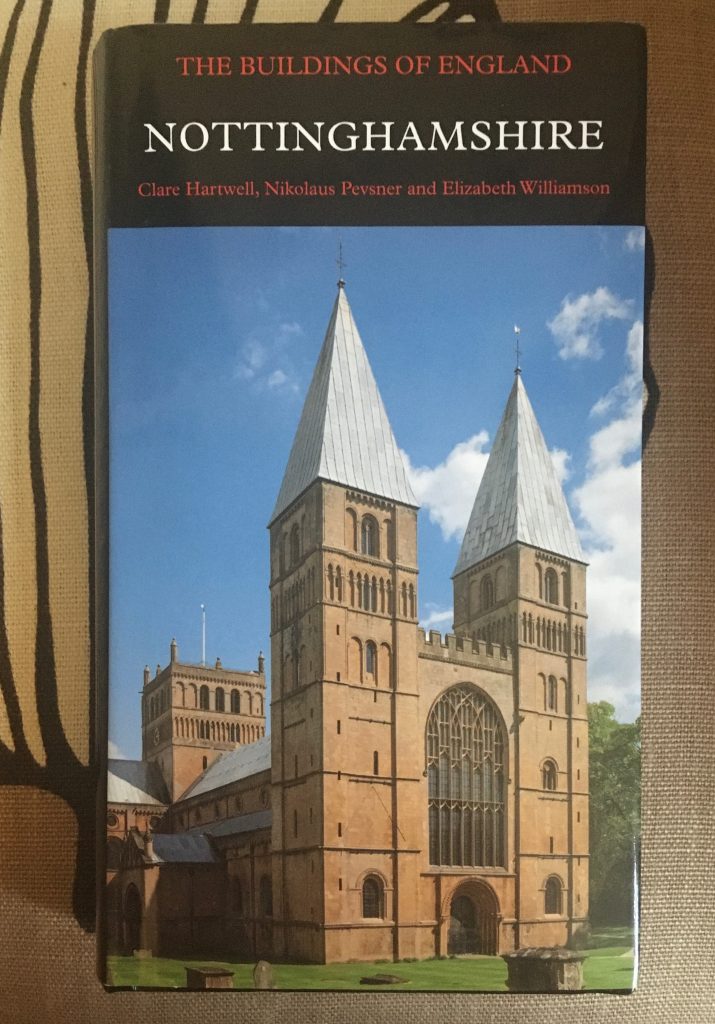 You can watch the interview with Clare Hartwell, who has throughly revised and updated the Nottinghamshire guide, on Five Leaves Bookshop's YouTube channel.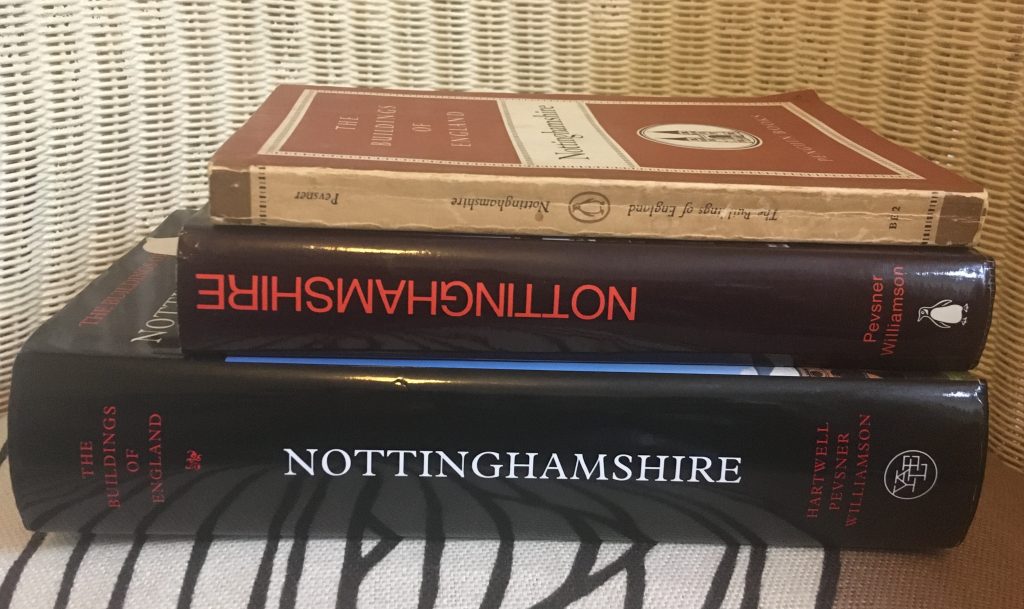 The Pevsner Guides are pretty much the bible for anyone doing research on architects and architecture and I've now got all three editions of the Nottinghamshire book, as well as Elain Harwood's Nottingham City Guide.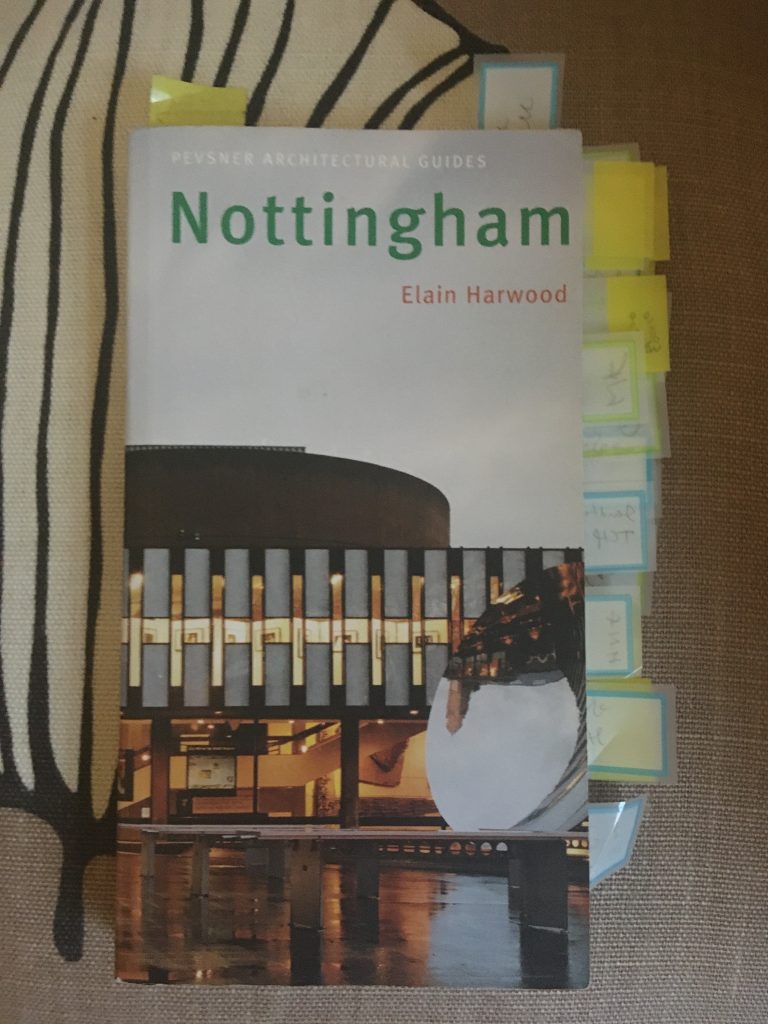 Nottinghamshire was the second county of England that Nikolaus Pevsner covered when he originally put the guides together in the 1950s. The guides have evolved from pocket-sized paperbacks to hefty hardbacks that offer a summary of the architecture of each county.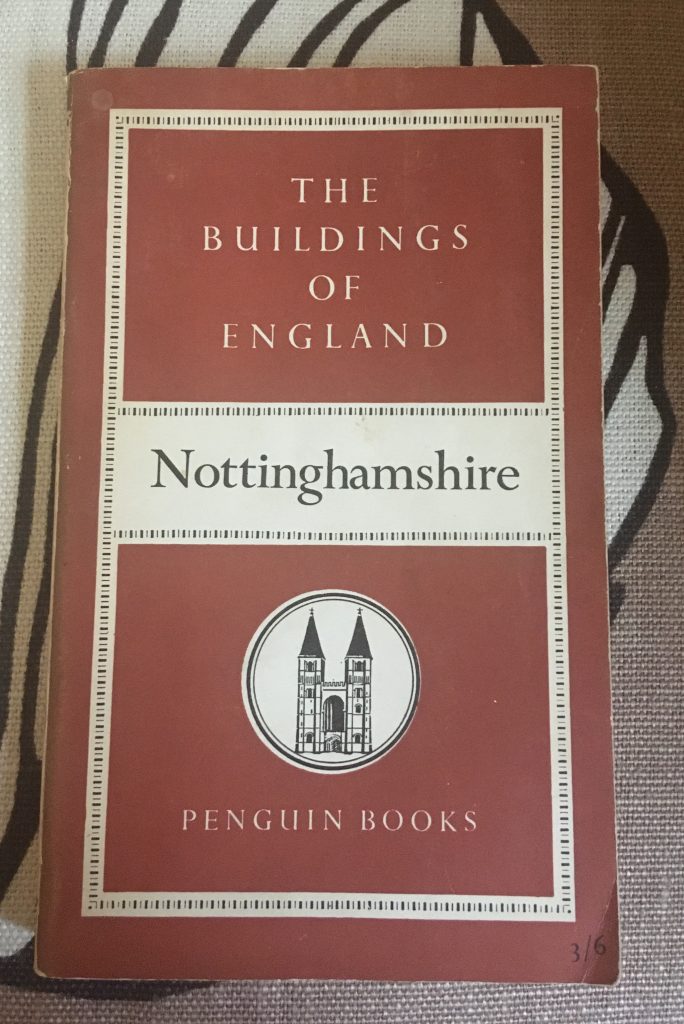 Much as I wish they were a little more portable, the new one is more than double the size of the last edition and weighs almost a kilo, it is really worth taking them with you on your travels (or perhaps making appropriate notes before you set off). I wonder, have Yale University Press considered making an online version available to purchasers of the book? It would make a fantastic app! (So far there's only a Pevsner Architectural Glossary available).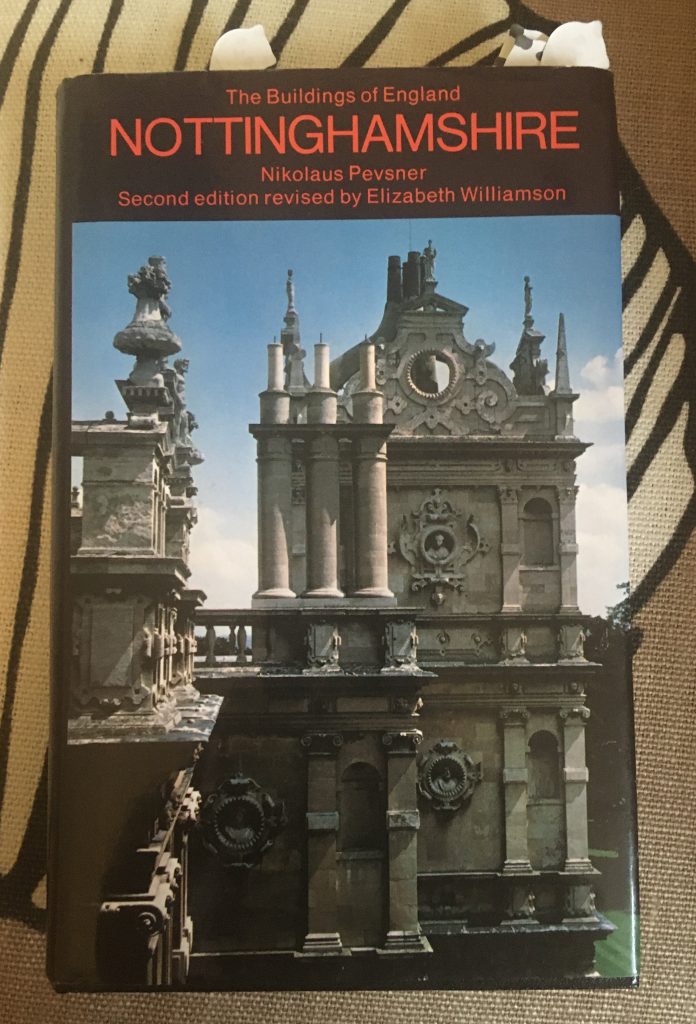 Something of Pevsner's eccentricity may have been lost – indeed in his first Nottinghamshire edition he attributes the bank in Newark to "Fothergill & Watson", Fothergill's name change being the source of no end of confusion! – but as a basis for discoving more details about the architecture around you, the guides are completely indispensible.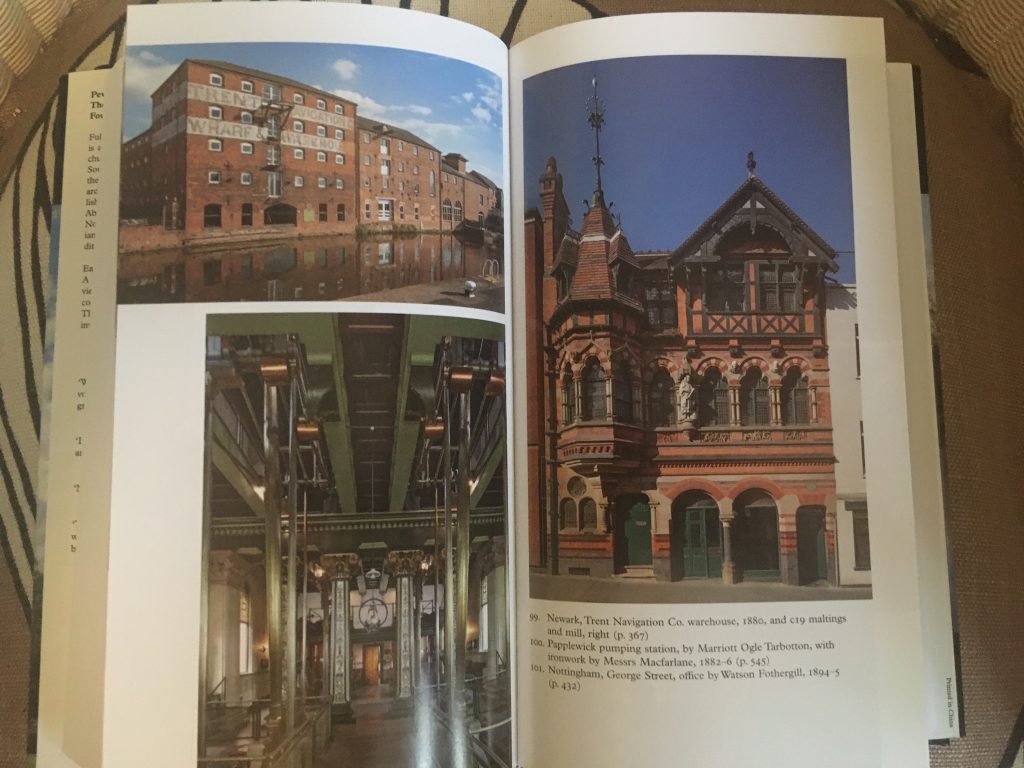 For more on Pevsner listen to this excellent BBC Radio 4 Programme, Pevsner: Through Outsider's Eyes (I'm off to listen to it again).
Or read this great article by the ever sardonic Jonathan Meades in History Today from a few years ago.
You can buy The Buildings of England: Nottinghamshire from Five Leaves Books (support your local bookshop!)