A big thank you to everyone who turned out for the second Heritage Open Days tour, Beauty in the Details, on Sunday (16 September 2018). Several people have asked if there will be more short tours like this and I'm looking at making it a more regular thing. Meanwhile if you're interested in the architecture (and history) of Nottingham's Lace Market, and would like to commission a short tour, please contact me, Lucy Brouwer. I'm interested in exploring more opportunites and formats. More news as it happens!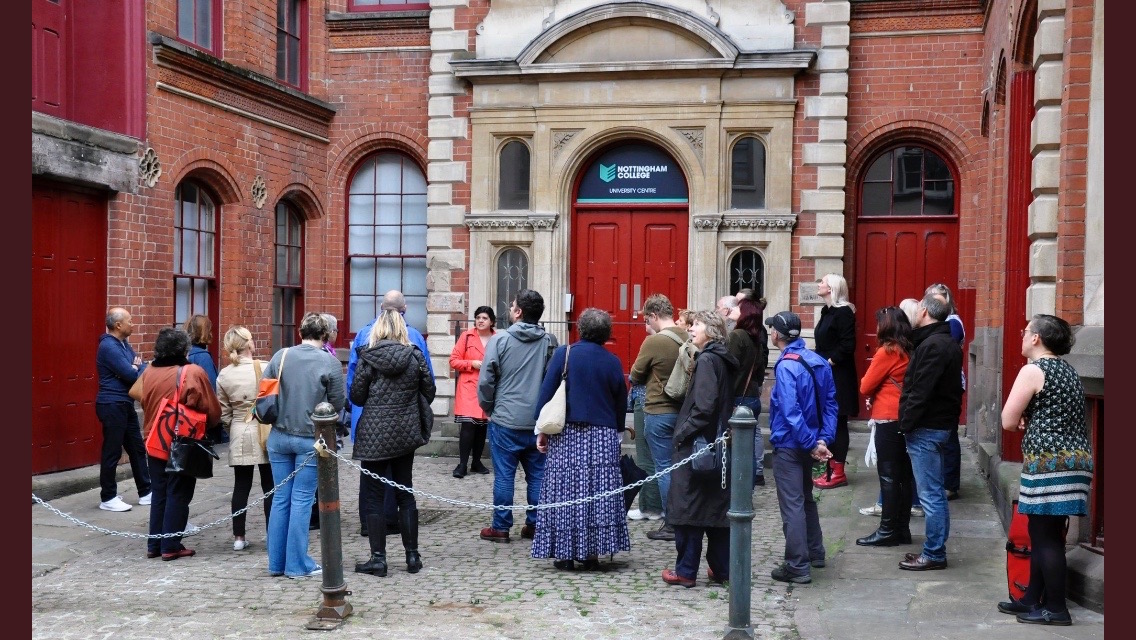 Meanwhile there's a double bill of Watson Fothergill Walks on 30 September (just one ticket left at time of writing).
I'm hoping to fit another walk in in October… sign up to the mailing list for news of future dates.