Due to the previous walk being sold out, I've added another walk in the afternoon on 30 September 2018. Meet for 1pm at Nottingham Tourism Centre, tickets are £12 each and once again the walk will finish at Debbie Bryan with tea or coffee and cake included. Please let us know if you have any special dietry requirements (Vegan, De-caf, Gluten-Free etc all available.)
The 1pm walk is now full but there are 2 tickets open on the 10am HERE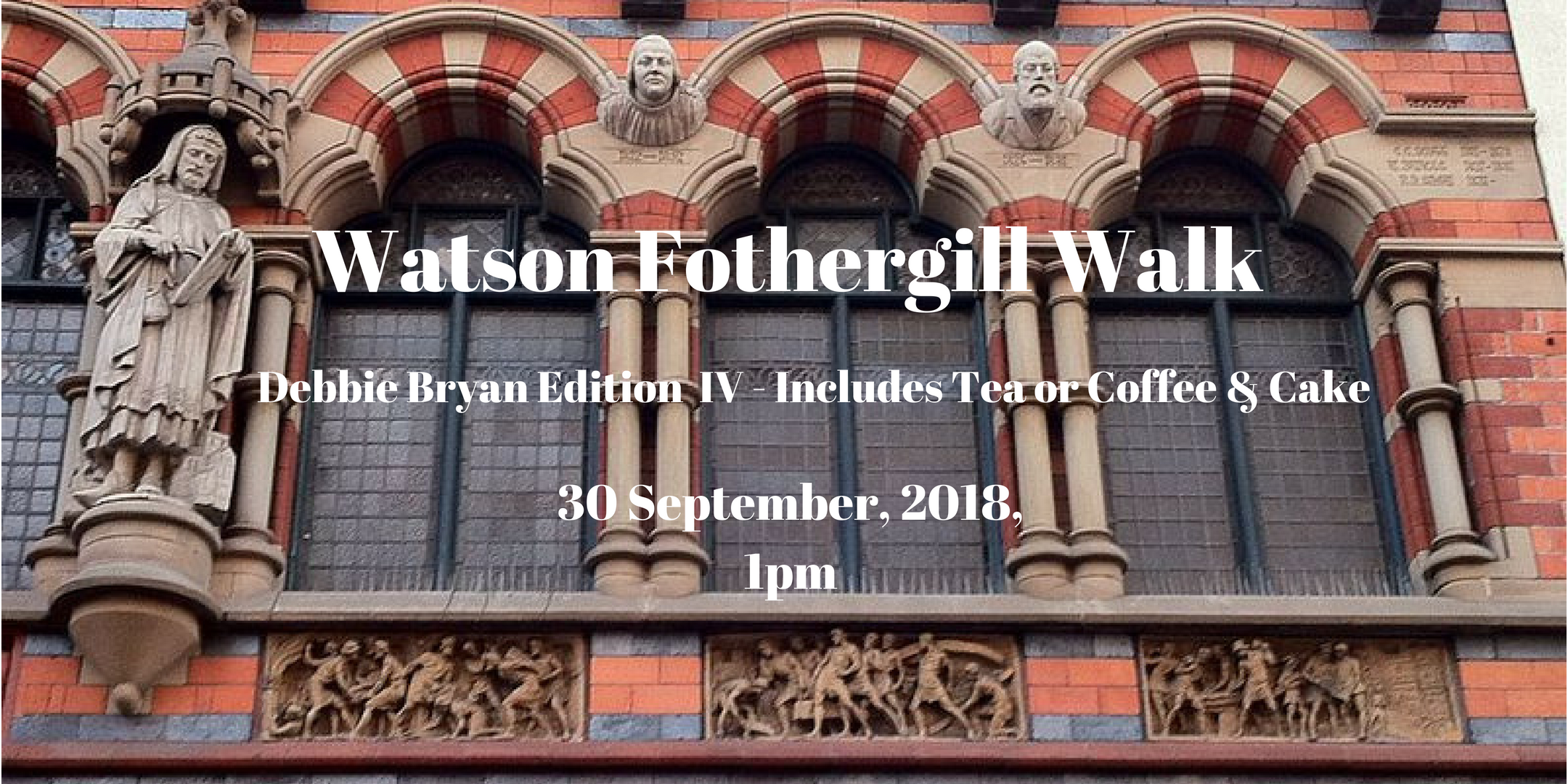 I've been asked about accessibility for wheelchairs, mobility scooters and prams – The route is all on pavements and on pedestrian areas. There are some steps into Debbie Bryan's premises but if these are unmanagable, we can arrange tea outside or help with your needs. Disabled toilet facilities are available at The Kean's Head (a minute from Debbie Bryan on St Mary's Gate.). If you have any queries – please email via the Contact page.
Tickets for 30 September are limited so please book in advance. If you wish to pay on the day please email to reserve a place.
For news of future events pleae sign up to the email list – you can unsubscribe at any time.