Thanks to everyone who came to Beeston Library for my "Virtual" Watson Fothergill Walk. I had some great feedback on the talk and I really enjoyed it. I hope I can do some more talks in this format as it's a good way to experience part of the tour without the walking (and I get to wear a head-mic and pretend I'm a stand-up or Madonna… wish I had a photo!)
Beauty in the Details walk added, 9 December 2018.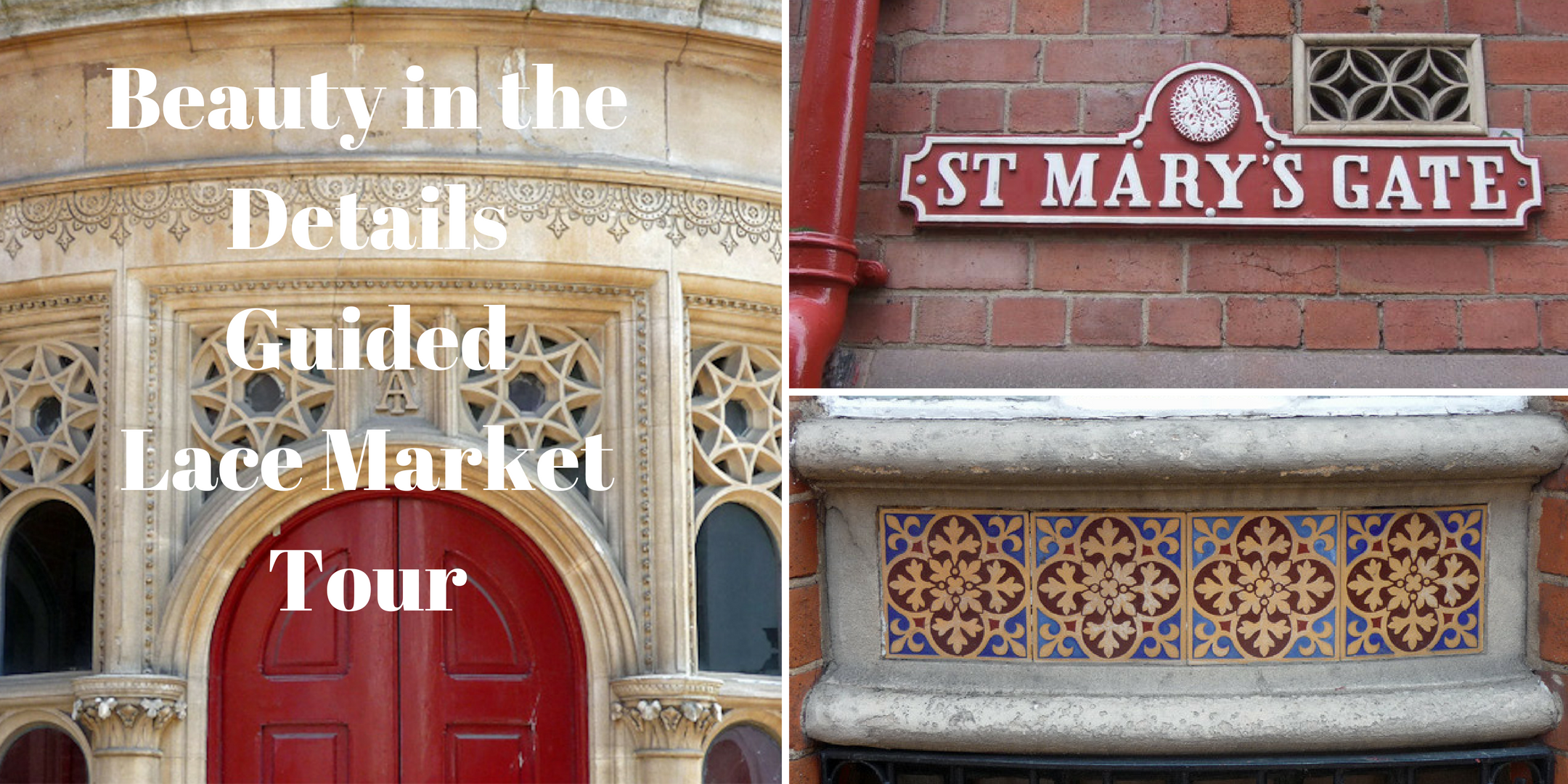 A few folks on Facebook expressed an interest in a Sunday edition of the Beauty In The Details Lace Market Walk so I've added a date on 9 December 2018. The walk will be a short exploration of St Mary's Gate starting at Debbie Bryan at 2pm. After a look around the area we will finish up at Debbie Bryan for a drink and a warm mince pie. Plus there's 10% off other menu items in the tea room.
Get your tickets for £10 each here on Eventbrite.
There are still tickets for the Friday walk 7 December 2018 HERE.