I'll be coming back with more walks in 2019 – I'm hoping to start around March and then do walks on Sunday mornings a least once a month. I will also be planning some early evening walks when the nights are light enough. I hope to try out a walk featuring the buildings of Nottingham's other star Victorian Architect, Thomas Chambers Hine.
Meanwhile I'm doing a bit more research.. including a visit to The University of Nottingham Manuscripts and Special Collections Reading Room where they hold a copy (on microform) of Fothergill's notebooks… Difficult to read in places… but here's the point where he marks his name change…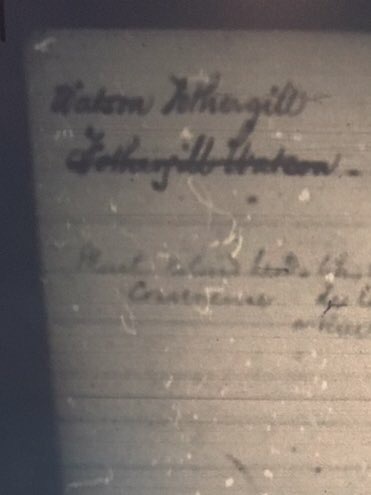 Join the email list for news and updates or "like" the Watson Fothergill Walk Facebook page.