I've had such a great response to the walks so far – thank you everyone who has booked or spread the word! I have a number of new events coming up…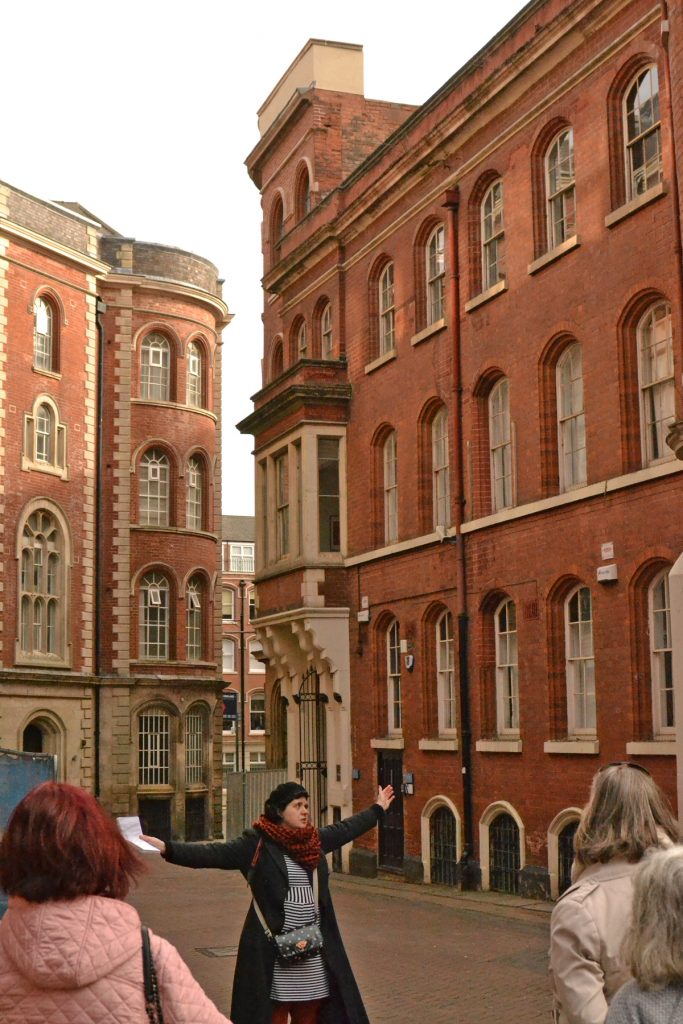 Sunday 31st March, 1pm – Mother's Day Heritage Tour a short look around the Lace Market, followed by a choice of Afternoon or Cream Tea at Debbie Bryan. Tickets available here from Debbie Bryan.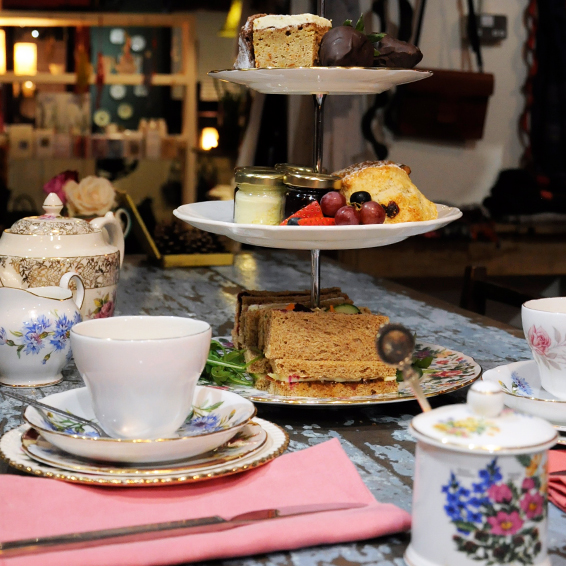 Sunday 14th April, 10am –The Hine Hike.  I will be offering another chance to join me for a tour of the buildings of Thomas Chambers Hine. This time the walk includes tea (or coffee) and cake at Debbie Bryan. Tickets £12 on sale now.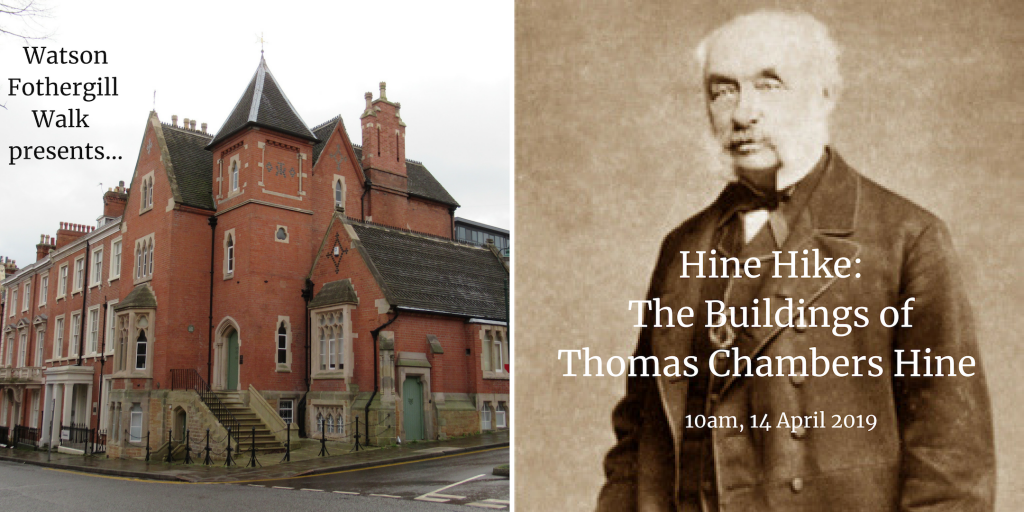 Thursday 18th April, 6pm – Watson Fothergill Walk – Evening Edition. This is a slightly longer version of the walk, taking advantage of lighter evenings. It will conclude in Fothergill's pub (drinks not included). Tickets £12, available now.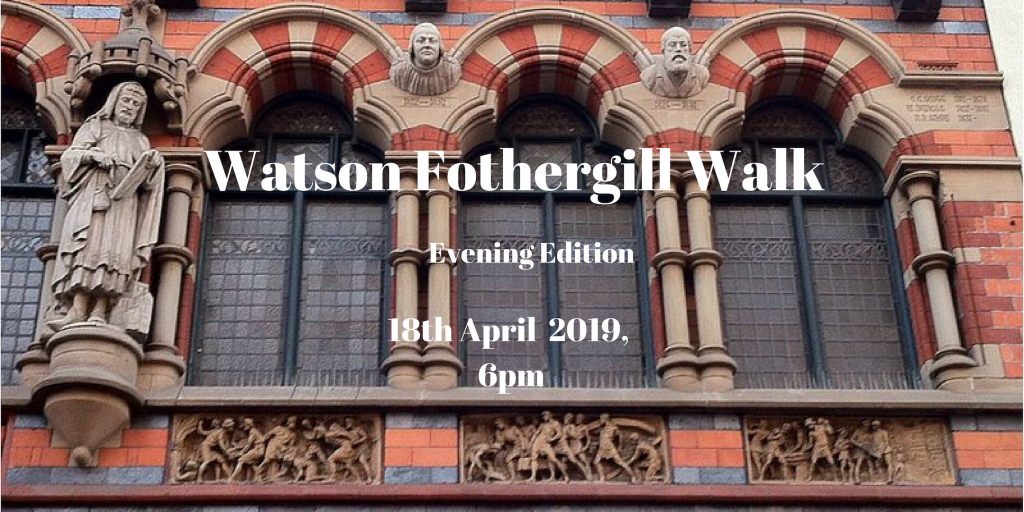 Tuesday 25th June, 2.30pm – On The Trail Of TC Hine. I will be giving an illustrated talk at West Bridgford Library, looking at some of Thomas Chambers Hine's buildings in Nottingham. Tickets £3 here or in person from the library.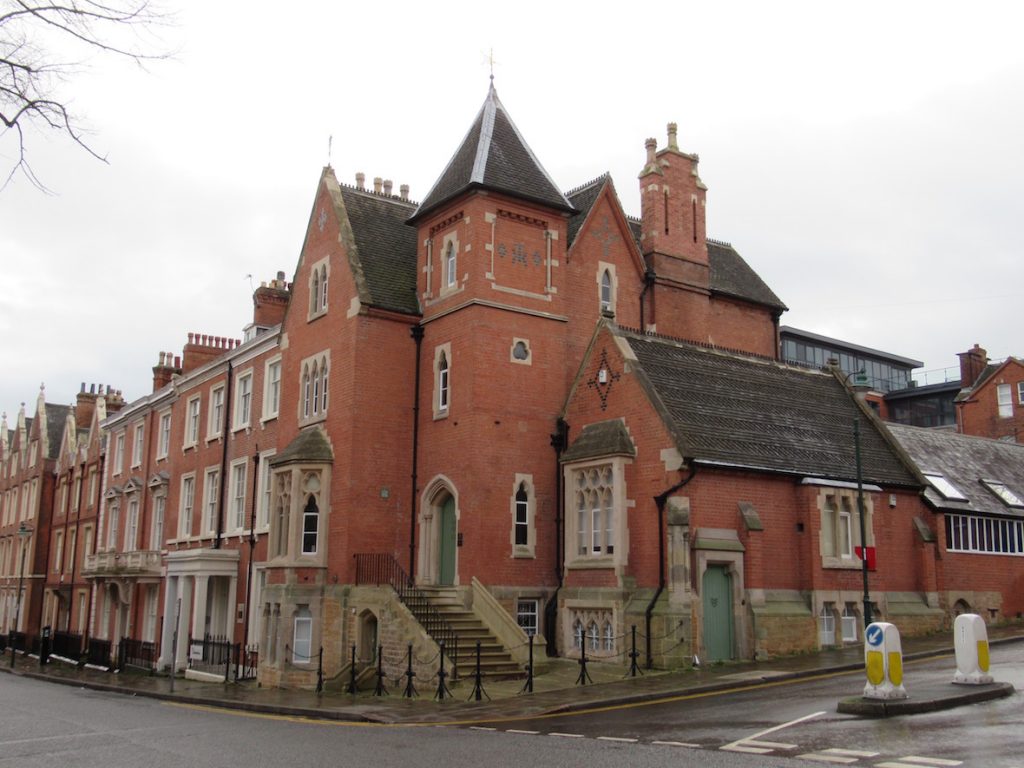 I hope you can join me at one of the events – sign up for the mailing list for regular updates when new dates are announced.