You won't be surprised to learn that I enjoy watching programmes about architecture on television. A great series that presents an accessible introduction to the history of architecture is currently running on Yesterday – Architecture The Railways Built, with the wonderfully enthusiastic Tim Dunn.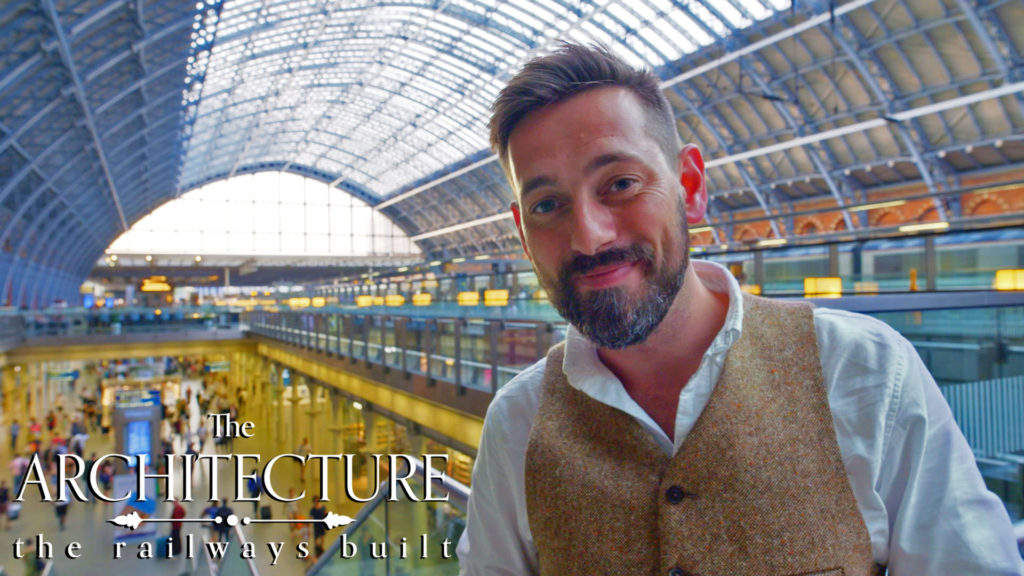 This week's episode looks at St Pancras Station, one of my favourite London buildings. The station was built by the Midland Railway and the adjoining hotel's architect was Sir George Gilbert Scott.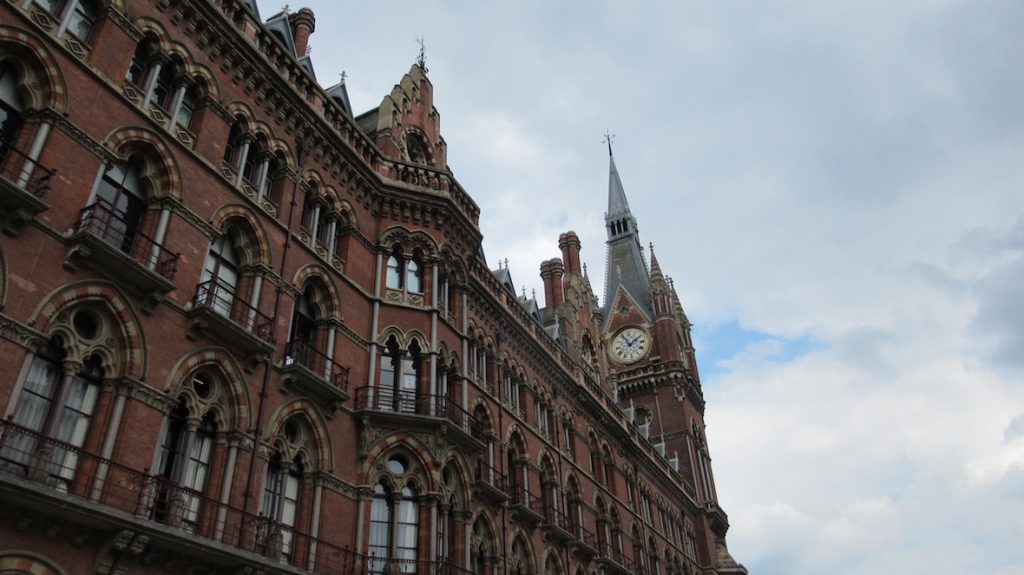 As the programme discussed, the station was built using materials brought to London from the Midlands – Butterley Iron from Derbyshire, Mansfield red sandstone, Minton tiles from Stoke on Trent and Nottingham bricks.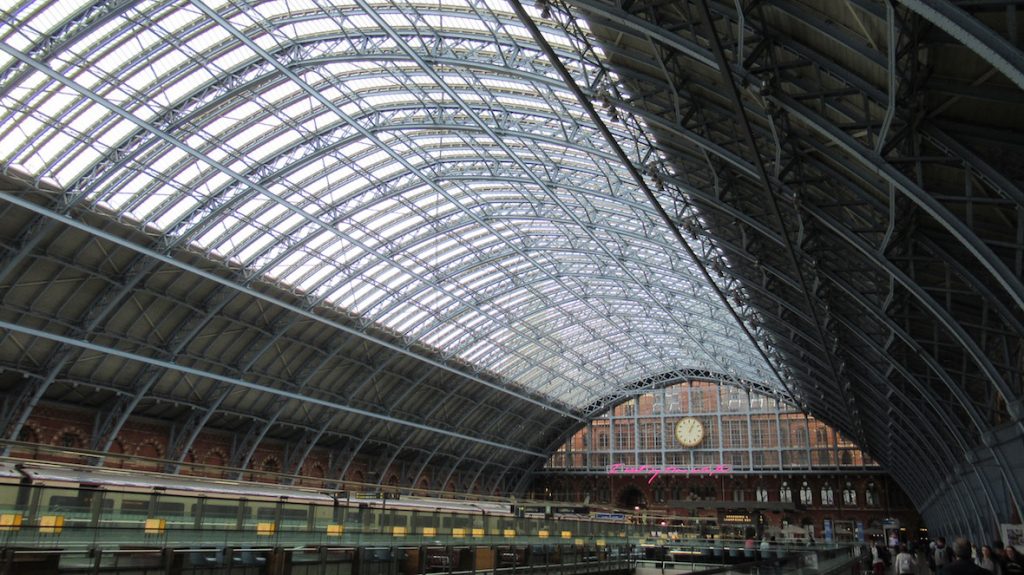 These bricks share their distinctive orange colour with many of Watson Fothergill's Nottingham buildings, and G G Scott is one of the architects celebrated by Fothergill on the facade of his George Street Office.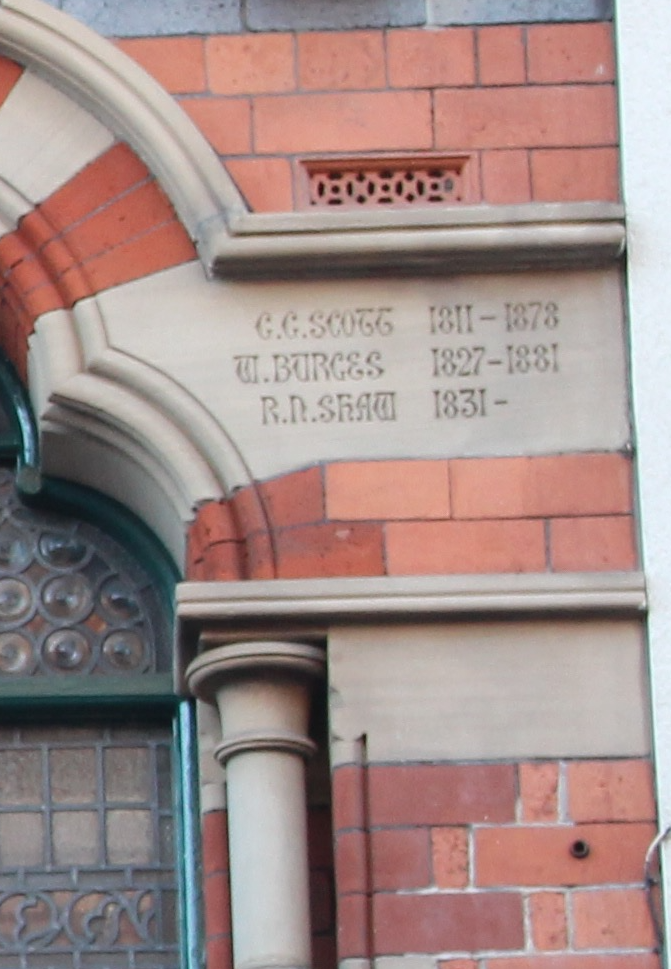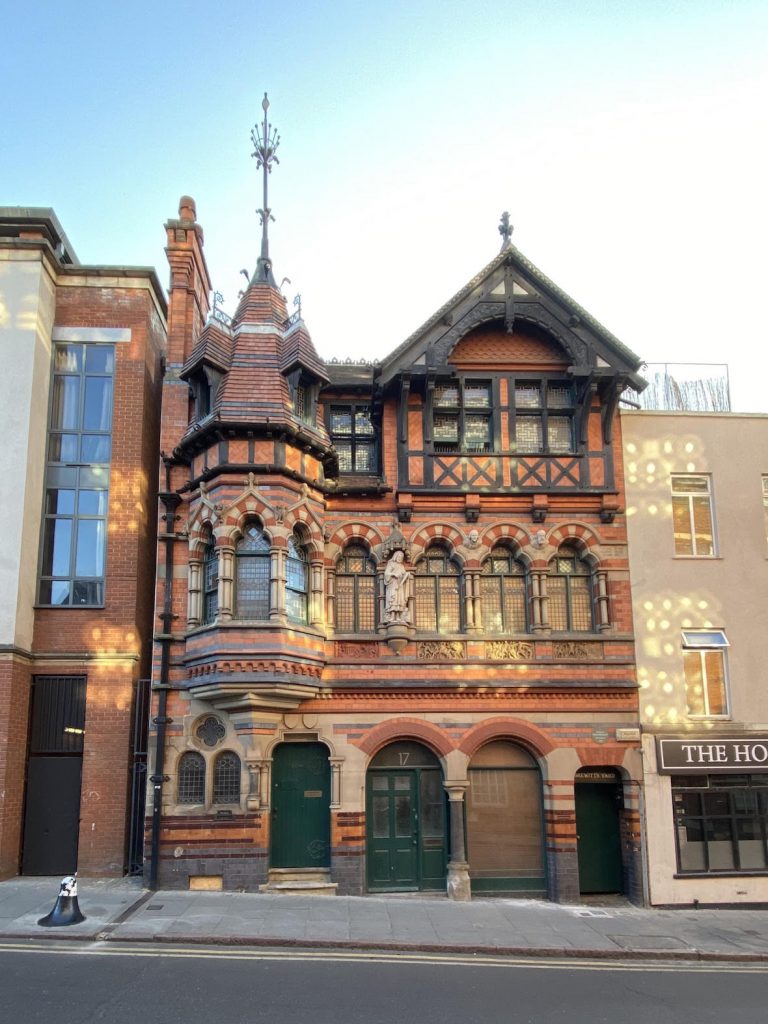 Looking at the details of the hotel at St Pancras, which was completed in the 1870s, it seems very probable that it was an influence on Fothergill, who would likely have travelled through it on his regular trips to London (to visit art galleries and to see cricket matches at Lords).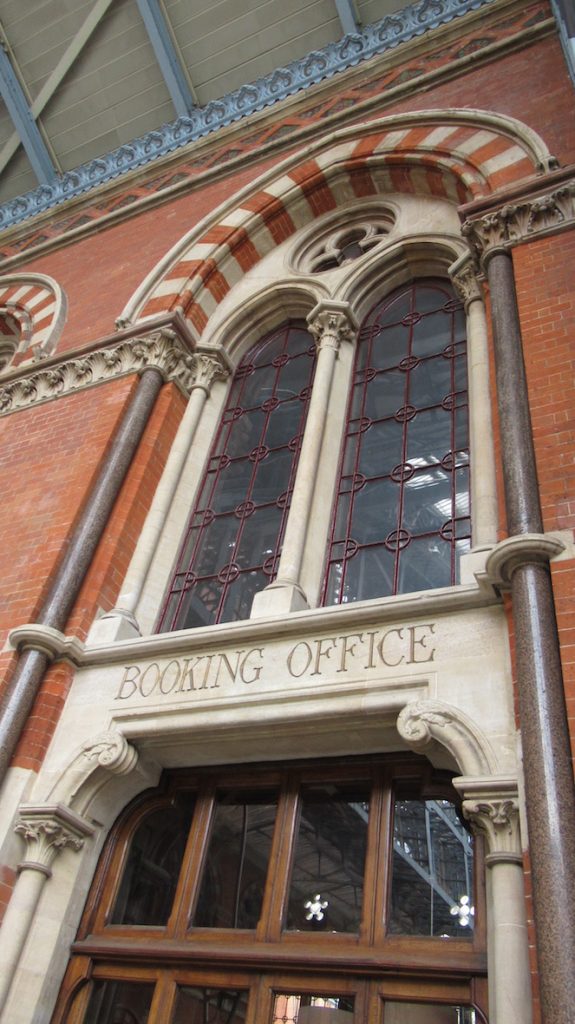 I took some photos last time I was in London. I also went for a drink in the hotel and got to explore the interior, which is fantastic. I think there it's very likely that Fothergill would have admired the materials used and also the quality of the work, the flamboyant details and the overall beauty of the building. The carved stones, red bricks, sculpture and gothic flare are all recognisable features that Fothergill uses in his Nottingham buildings.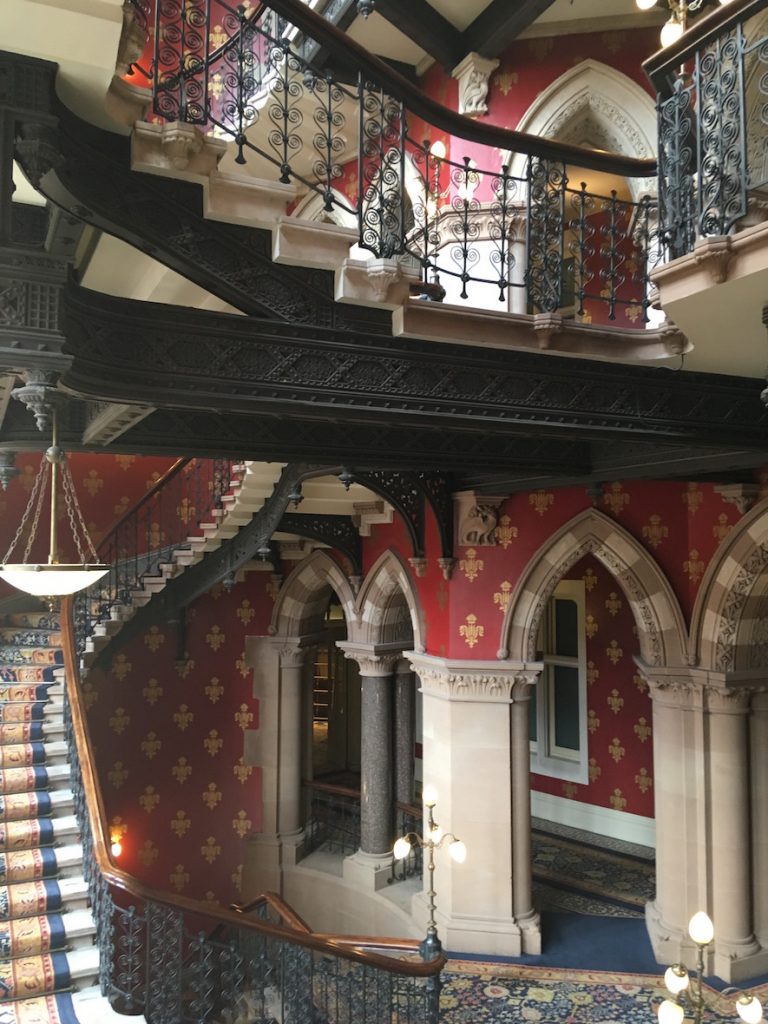 Architecture The Railways Built continues on Tuesdays and Saturdays on the Yesterday channel, or on demand on UKTV player. Other episodes look at Kings Cross Station, the "Derby Gothic" style of the Midland Railway on the Settle to Carlisle line and much more.
For more on the building of St Pancras, I'd recommend architectural historian Simon Bradley's short but thorough book, St Pancras Station.
The Watson Fothergill Walk is currently on hiatus due to Covid-19 restrictions, but you can purchase gift vouchers to redeem against bookings for future walks.