At the moment I am only able to take groups of up to 6 (including me!) so there are just 5 tickets for The Carrington Crawl on 15 August 2020.
NEWS FLASH! The first walk is already full! But I have added more dates (Aug 20, 11am & Aug 22, 2pm): Tickets for all forthcoming walks are available on Eventbrite.
If you have a group of 5 people or less and would like to arrange a time to do the walk then please get in touch. (I can also do walks on weekdays.)
We successfully tried out the walk with social distancing in place and so I'd like to try more dates.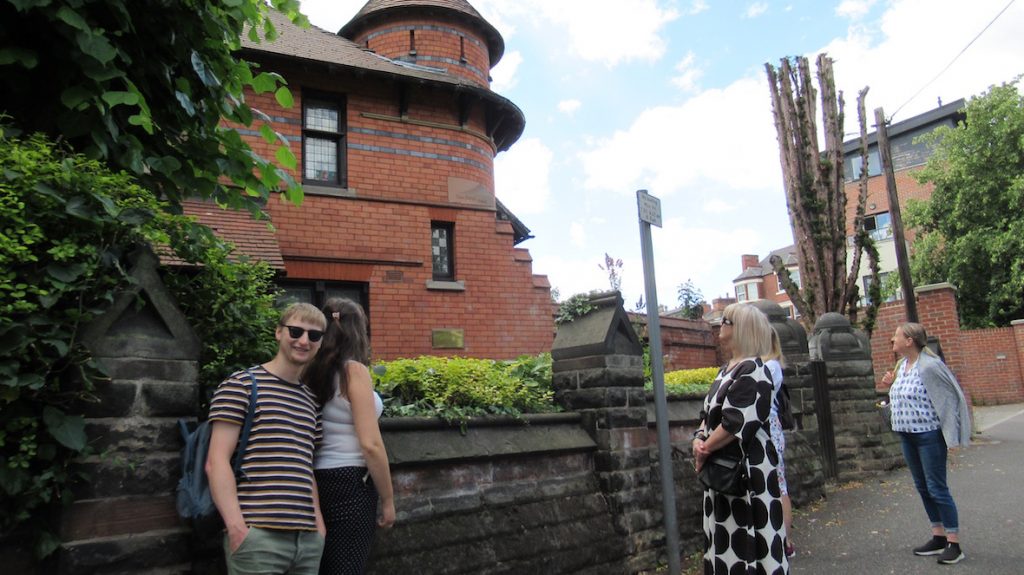 Here are tickets for August, priced £12 each.
The Carrington Crawl looks at the domestic architecture of Watson Fothergill and his assistant LG Summers at Mapperley Road, Sherwood Rise and Carrington.
Sign up to the mailing list or email Lucy for more information on future tour dates.