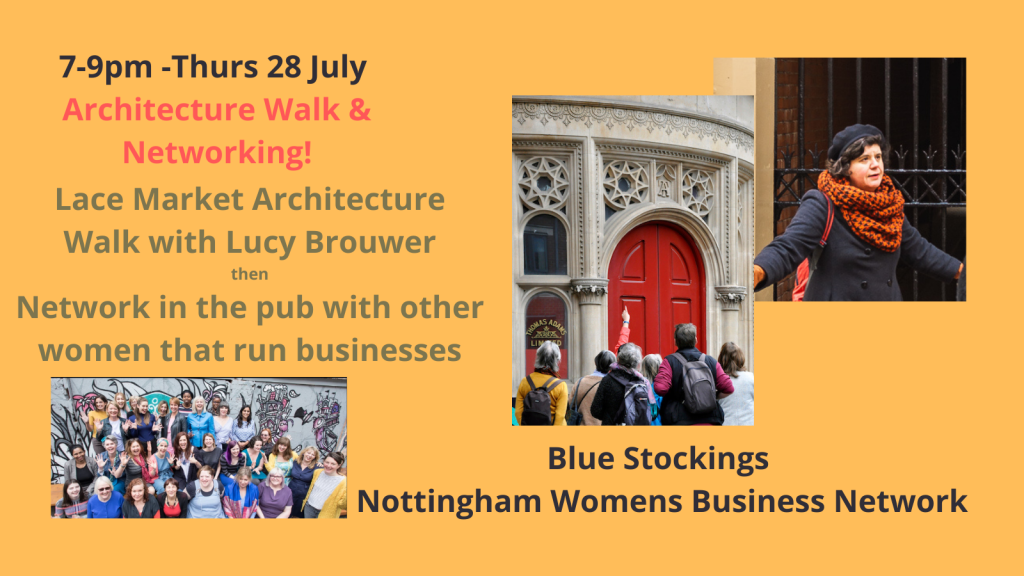 I'm a member of Nottingham's Women in Business networking group, Blue Stockings Society. Together we have put together a new event on Thursday 28 July starting at 7 pm. It will comprise a short guided walk that takes an entertaining and informative look at the architecture and history of The Lace Market – with buildings by architects Watson Fothergill and Thomas Chambers Hine, as well as the modern urban landscaping that makes the area unique.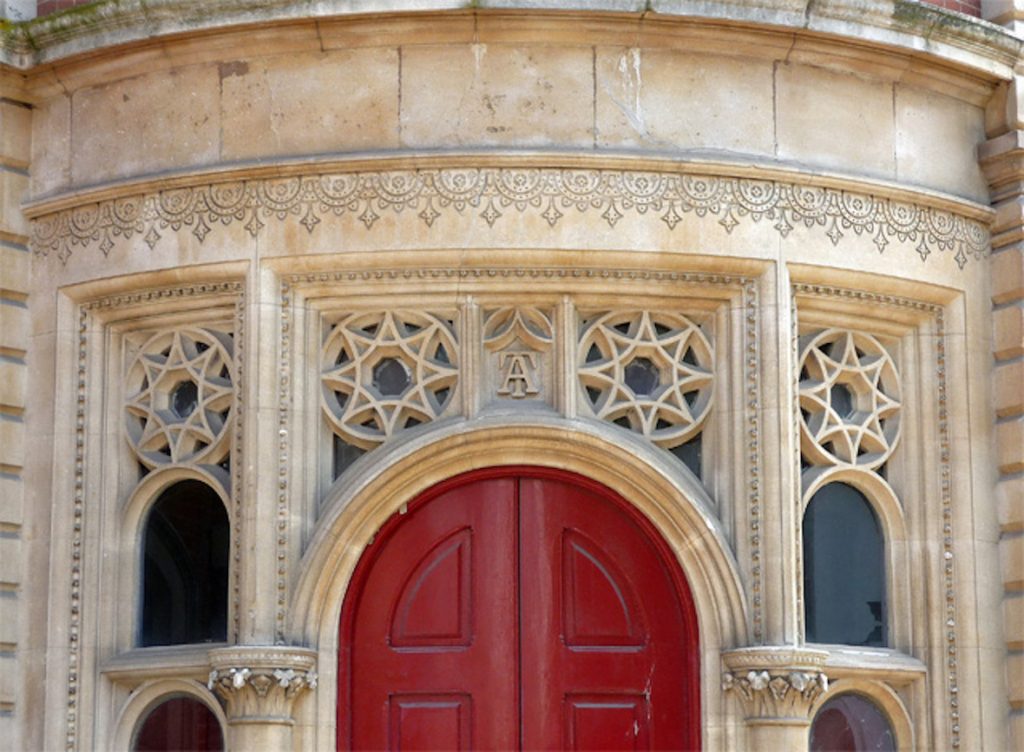 After the walk, there will be a networking session at The Angel Microbrewery, inside the historically interesting Old Angel Pub on Stoney Street in the heart of the quarter. Tickets are available here and open to both members of Blue Stockings and non-members who are interested in meeting other local women in business. The event is for women only. Tickets are available from both Watson Fothergill Walk and Blue Stockings Society, but numbers for the walk are limited so please book in advance.
Tickets for all forthcoming guided walks – The Watson Fothergill Walk and The Hine Hike – are available here on Eventbrite. If you're interested in a guided architecture walk for your group, then send Lucy a message here.