I'm going to re-run my online talk on Watson Fothergill's buildings in his birthplace Mansfield, Nottinghamshire.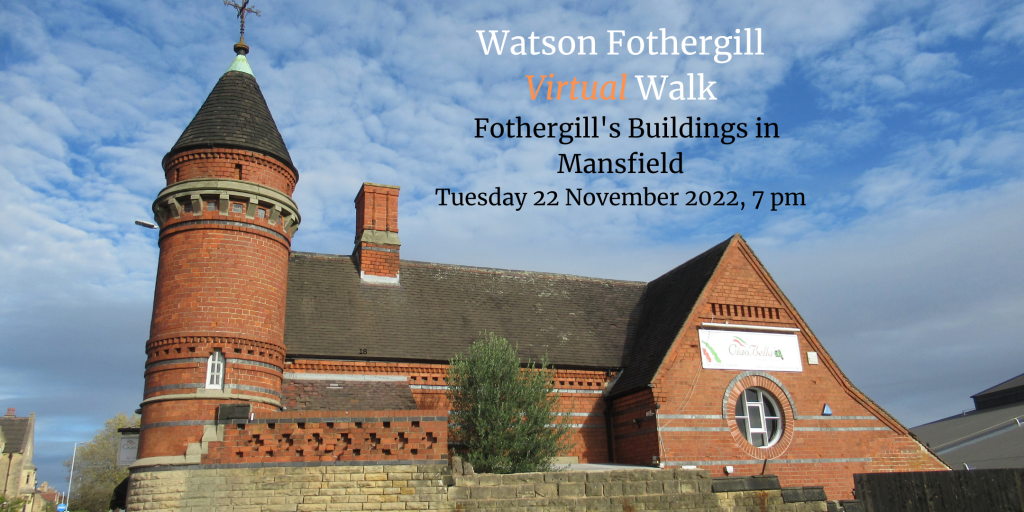 Fothergill's Buildings in Mansfield is an illustrated online talk, via Zoom. It will take place on Tuesday 22 November 2022 at 7 pm – ticket holders can watch live or have access to a recording will be available for one month after the broadcast date.
Flamboyant Victorian Architect Fothergill Watson was born in 1841 in Mansfield, Nottinghamshire. Some of his earliest buildings were in the town. In this illustrated online talk Tour Guide and Art Historian, Lucy Brouwer will look at their history.
Before he moved to Nottingham, Fothergill Watson (who changed his name in 1892 to Watson Fothergill) had many connections in Mansfield and here he built houses, shops and the town's Cattle Market.
In this "Virtual Tour", Lucy – the creator of the popular Nottingham guided tour, Watson Fothergill Walk – will look at the surviving buildings and those that were demolished.
Tickets are £5 each (Plus Eventbrite fee).
If you'd like to organise a Zoom talk for your group, please send a message via the form on this page.