This weekend I took a group and their dogs on the Watson Fothergill Walk… It was very chilly (I don't do many walks in January and I wear thermals!) but the group and their dogs all enjoyed learning about Nottingham's unique architecture.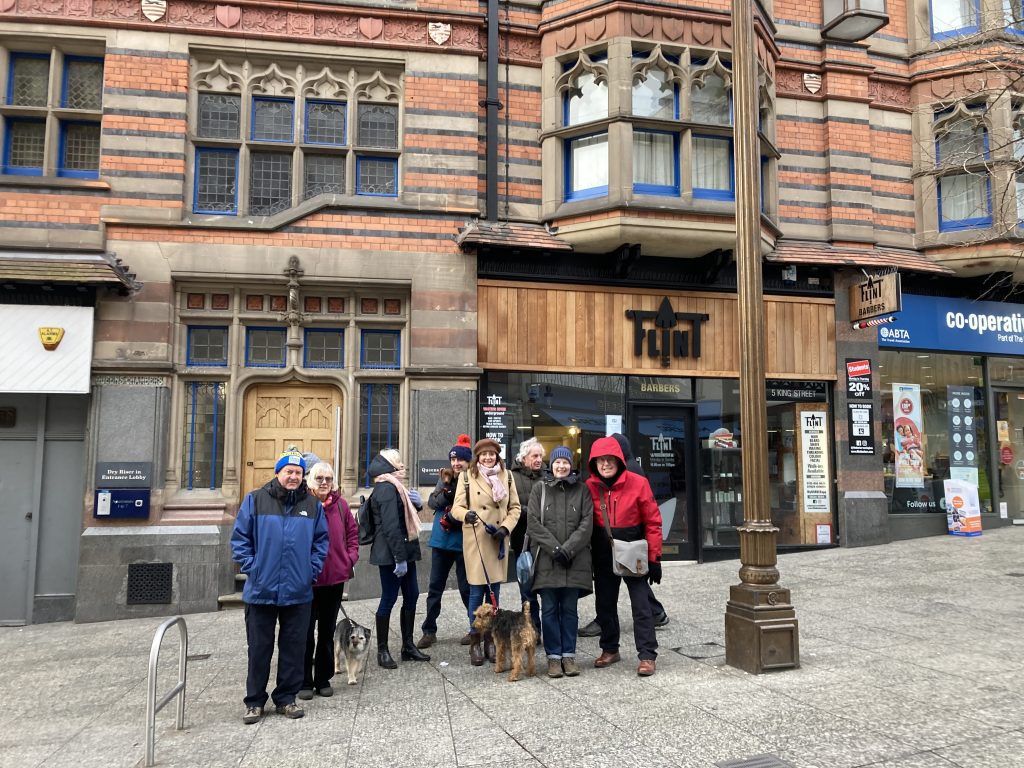 There is no extra charge for well-behaved dogs on my walks – and the Watson Fothergill Walk has the added bonus of finishing up at the dog-friendly pub Fothergill's.
You can book a private tour for 6 or people (with or without canine pals) or join one of my ticketed walks.
The next scheduled date with ticket availability is Sunday 26th March at 10 am, tickets £15 each (book before 1 February and you won't pay Eventbrite fees) or sign up to the mailing list to get news of dates as they are announced.