Observant Nottinghamians will have noticed some changes taking place in one of the city's largest Fothergill buildings recently. The sports bar chain Box has moved into the Former Nottingham & Notts Bank (lately All Saints and before that Nat West) on the corner of Pelham Street and Thurland Street.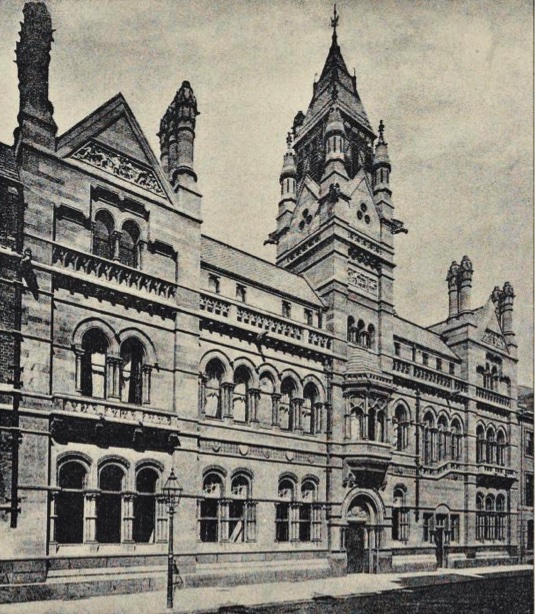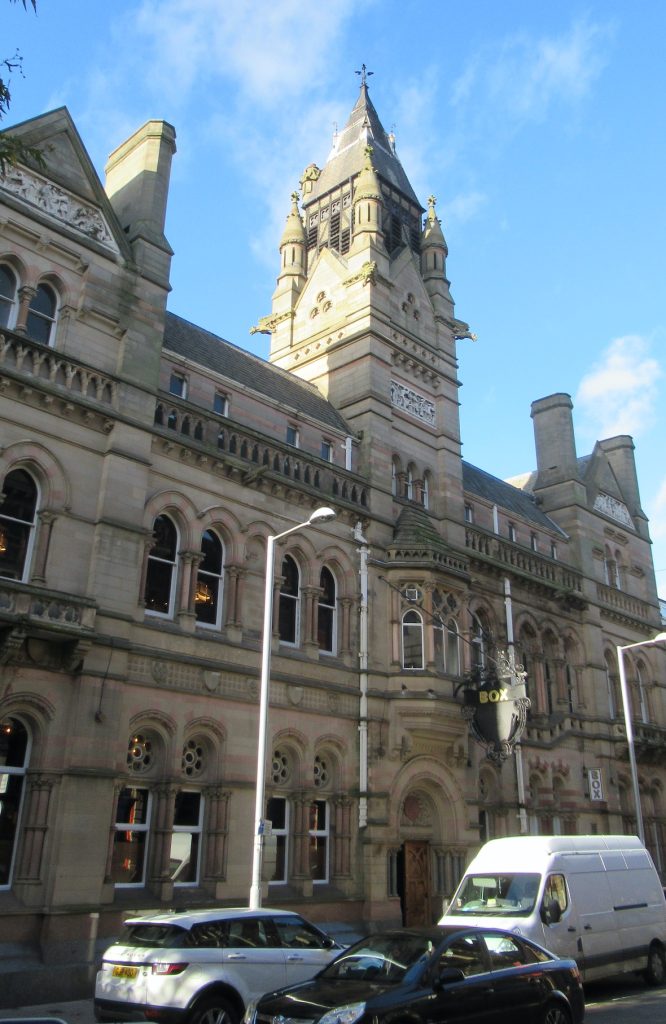 I've waited a long time to get inside parts of this building and my ambition to have a look at the stained glass upstairs was finally realised as the bar opened to the public last week. Thanks to the friendly staff for letting me have a look around. The building has been developed with strict rules about how the listed interior can be used, so hopefully the fabric of this fantastic example of Fothergill's work will survive this regeneration for use as a party venue!

I'll hopefully get time to do a more thorough post on the history of the building soon but meanwhile here are some photos of the stained glass, which is in a part of the building that is not open to the public.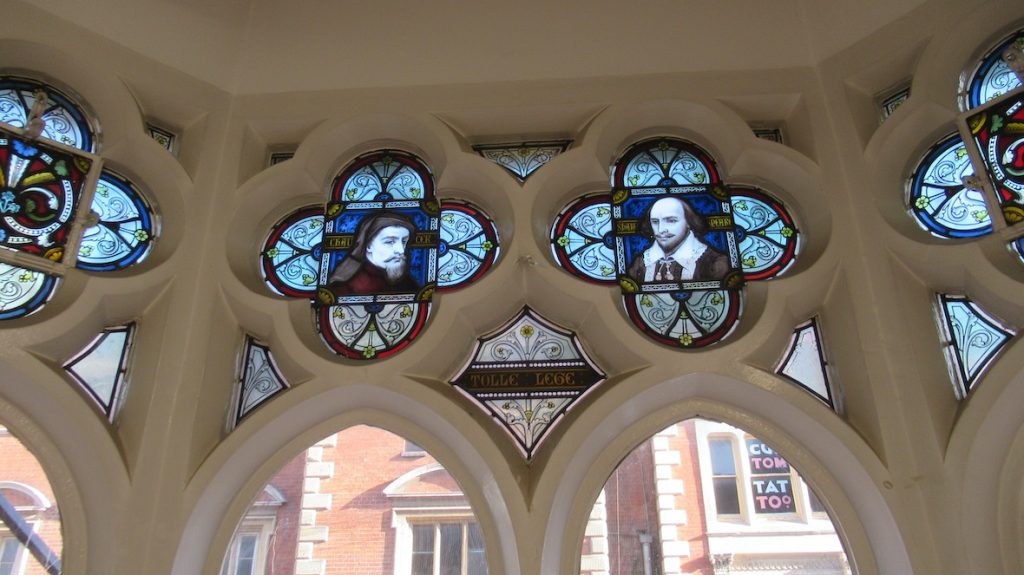 Fothergill has form with Chaucer – inside his office, there is a carved quotation:
"The lyf so short, the craft so long to lerne, Th'assay so hard, so sharp the conquerynge". 

The Parliament of Fowls, Geoffrey Chaucer.
See previous blog for a full translation into modern English. 
Fothergill was also fond of a religious quotation "Tolle lege" are the words spoken to St Augustine during his conversion to Christianity…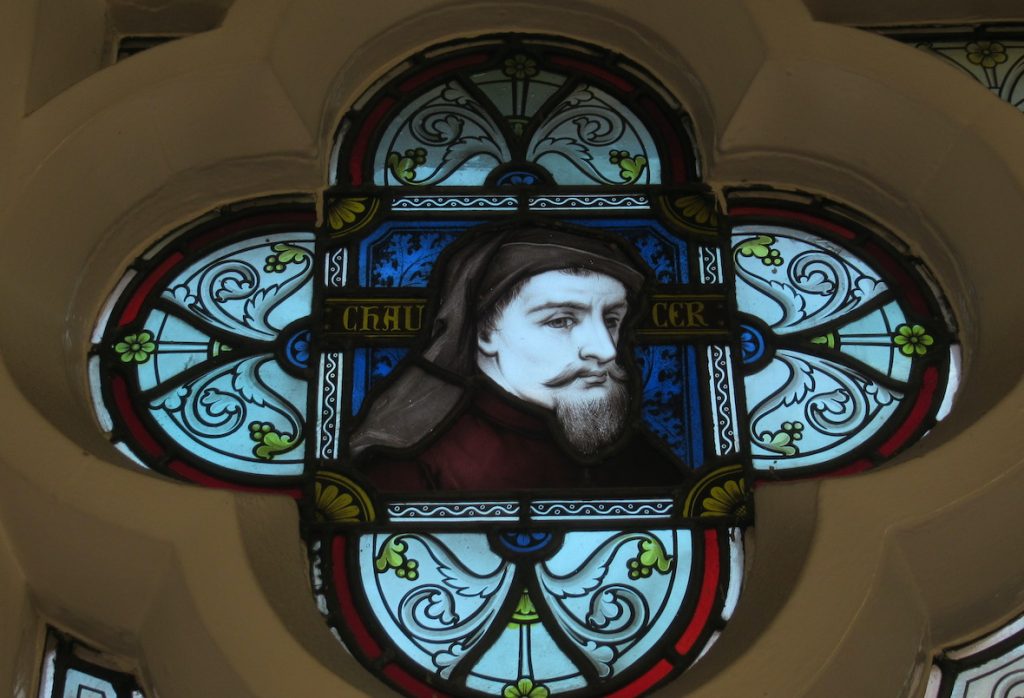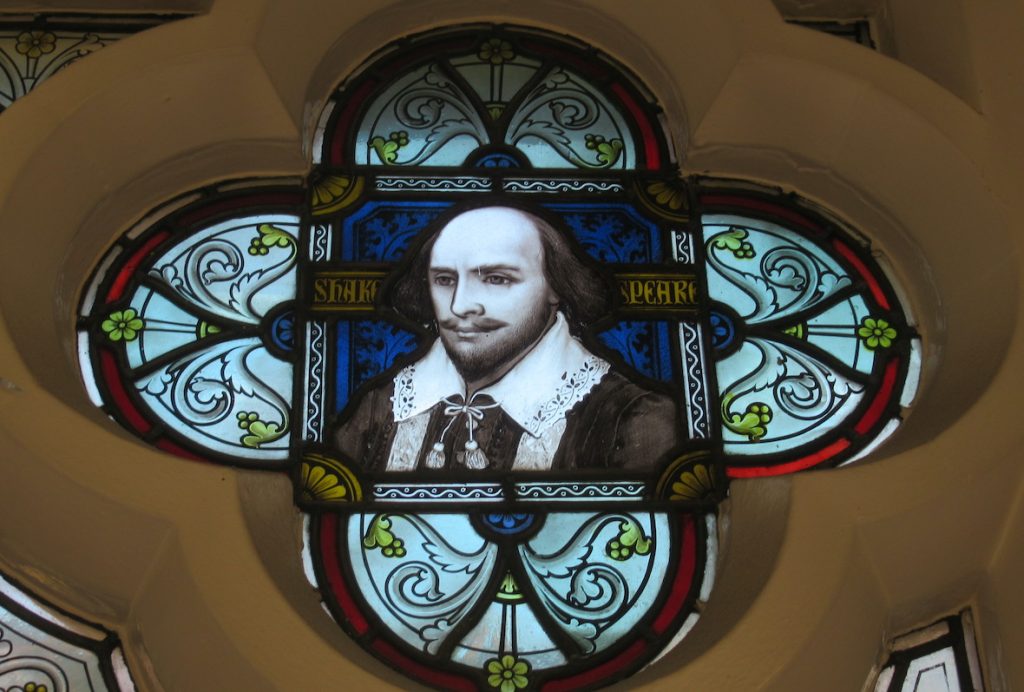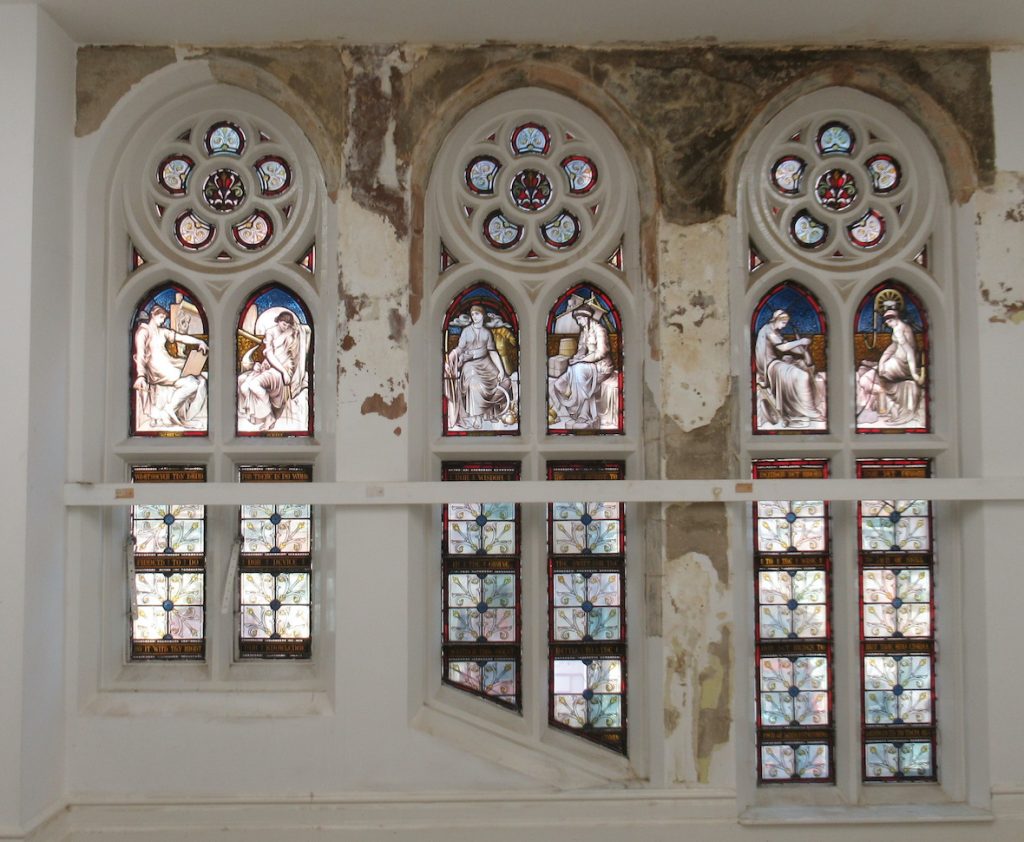 The female figures on this window represent Art, Science, Agriculture, Commerce, Manufacture and Mining. This chimes with the frieze on the exterior that represents the three major industries of Nottinghamshire in the 1880s – Agriculture, Textiles and Mining. The quotation underneath is:
"Whatsoever thy hand findeth to do, do it with all thy might. For there is no work nor device for knowledge nor wisdom in the grave wither thou goest. The race is not to the swift nor the battle to the strong neither yet bread to the wise nor yet riches to men of understanding nor yet favour to men of skill but time and chance happeneth to them all."

Ecclesiastes Chapter 9 verses 10 & 11, King James Bible Version
I'd love to track down evidence of the artist who designed this stained glass, so if anyone has any leads please get in touch!
A first attempt at video so forgive the portrait mode!