Today (16th November) marks the anniversary of the birth in 1839 of the artist William De Morgan.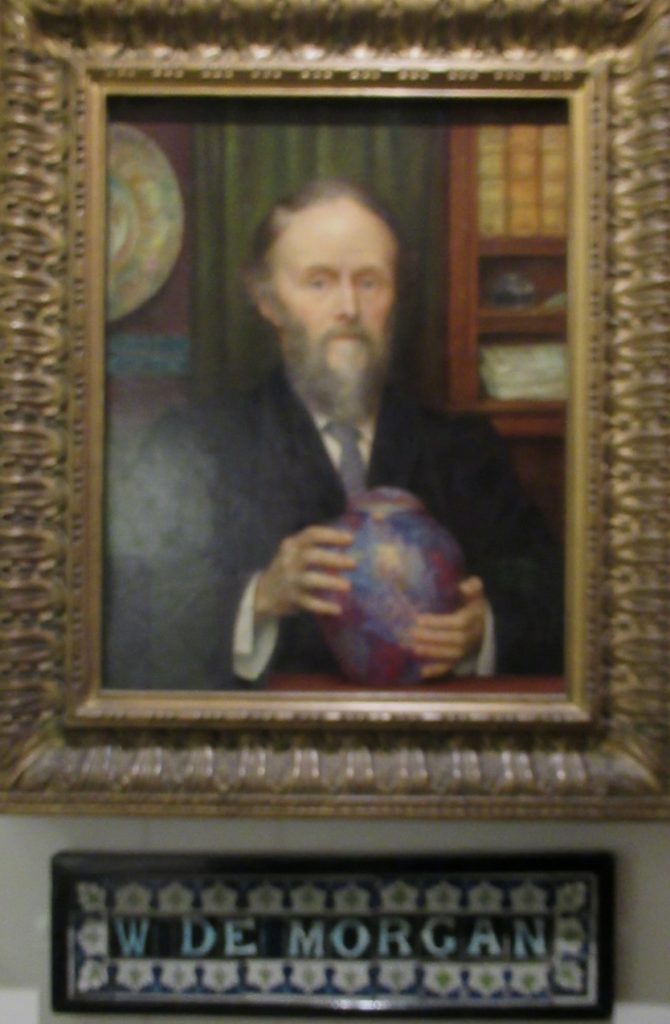 De Morgan was a lifelong friend of William Morris, a potter who designed tiles, stained glass and furniture for Morris and Co. I have wanted to visit the wide-ranging collection of his work and the work of his wife, artist Evelyn De Morgan at Wightwick Manor, near Wolverhampton for some time and last weekend I had the chance to see the house and its fantastic contents.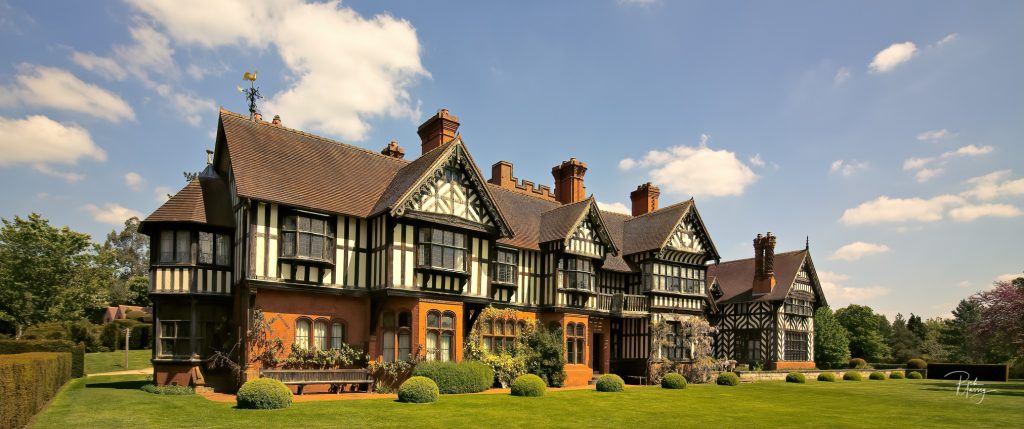 The house itself is something of a trickster, built by architect Edward Ould for Theodore Mander in two parts in 1887 and 1892 in an Old English style with timber framing, red brick and tile hanging it looks like a carefully restored medieval building but it is not all it seems. On closer inspection the house is almost too good to be true – the timbers and patterns are a front and don't reflect the construction of the place at all. There is a long process of restoration taking place and scaffolding was up when I visited, the untreated timbers are gradually being replaced and the illusion is being upheld.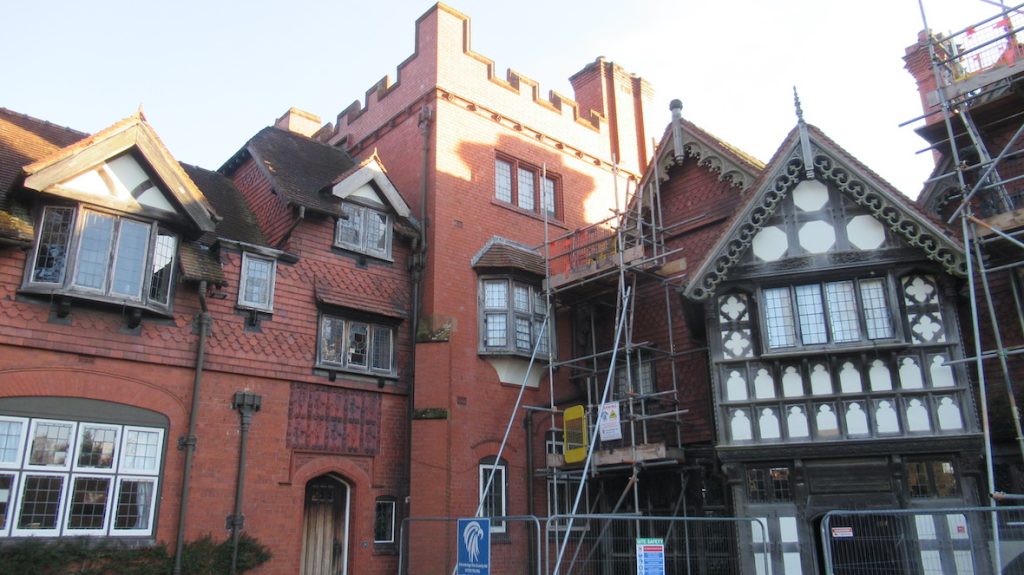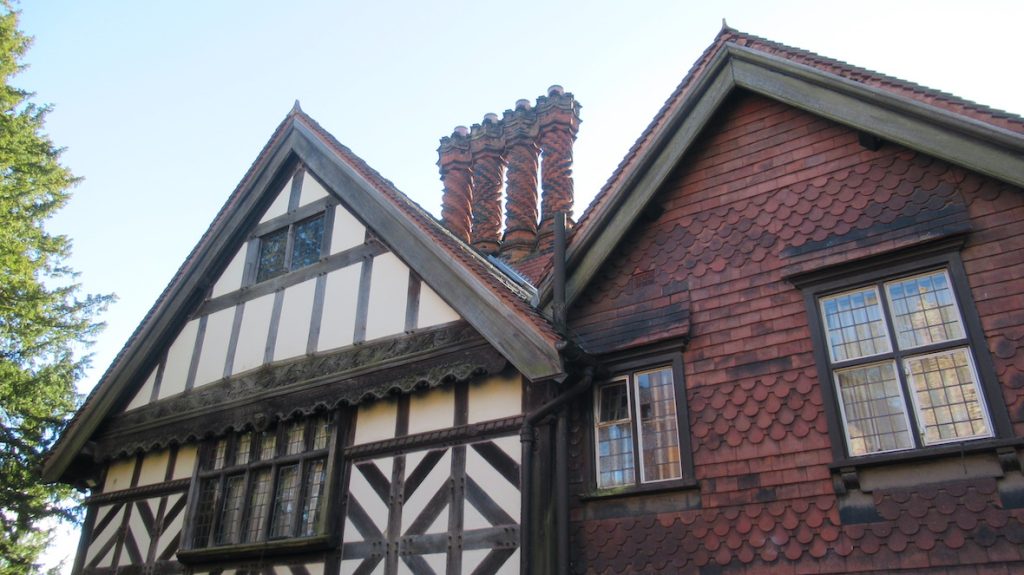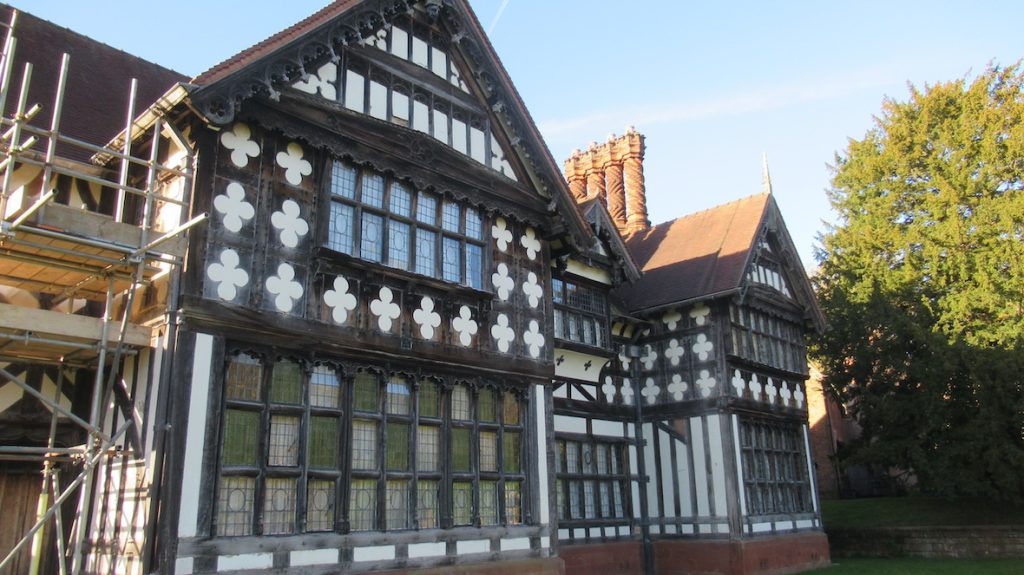 The Mander family who made their fortune in paint and varnish later turned to local politics. They wanted period details for their home, and it was comfortably furnished with attention to craftsmanship and artistic interest. Stained glass by Charles Eamer Kempe (see previous blog on Lichfield Cathedral), wallpapers and rugs by William Morris, the house is a great example of late Victorian taste. I imagine that the lush textures and busy walls resemble to some extent what Fothergill's house at 7 Mapperley Road in Nottingham might have looked like. Art, porcelain and glass but set off with electric lights. Carefully chosen objects and medieval themes dominate.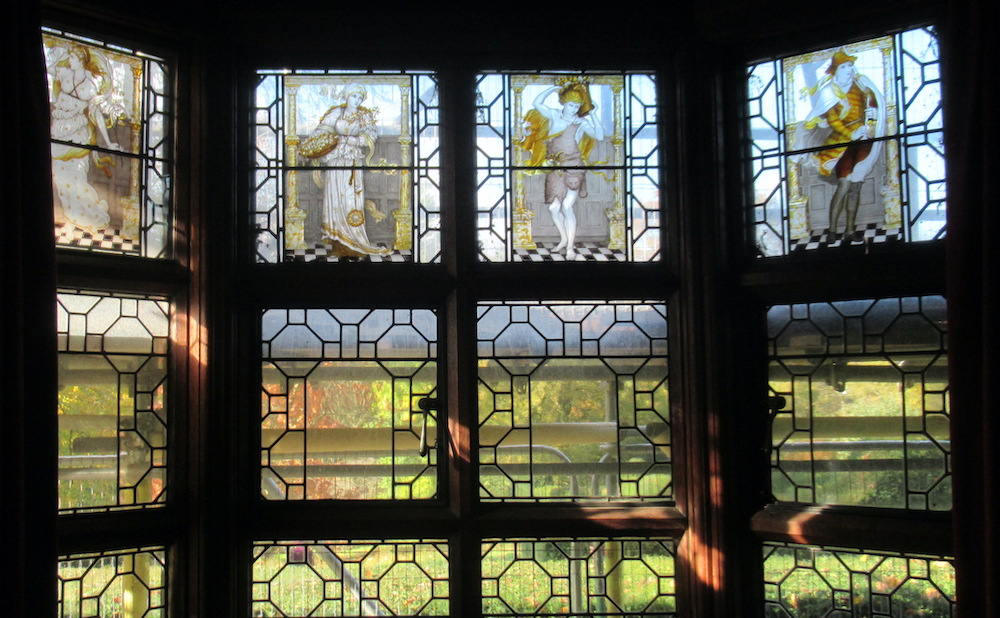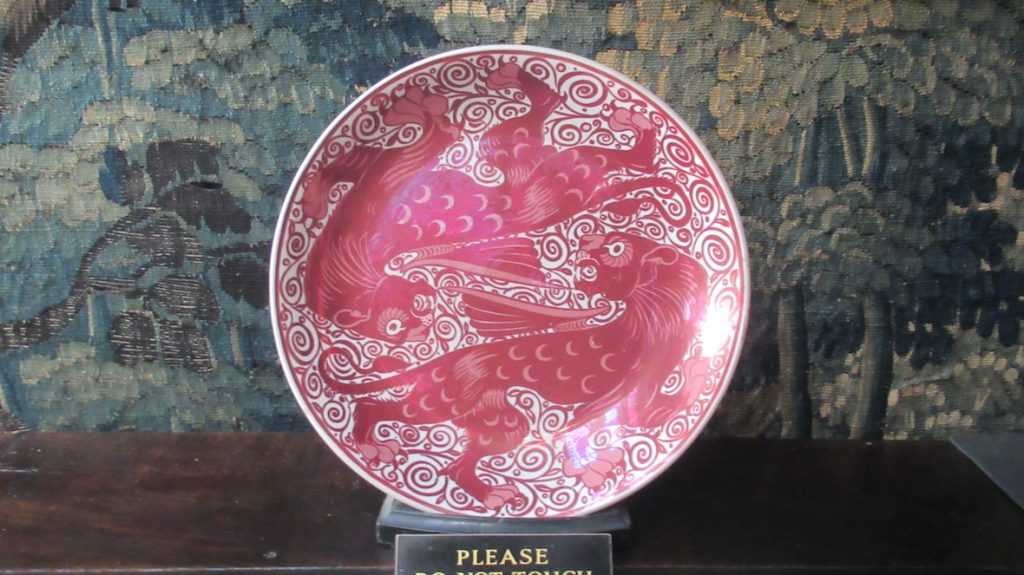 In the 20th century, Geoffrey Mander and his wife Rosalie gave Wightwick to the National Trust but continued to live there and collect Pre-Raphaelite art, William Morris designs and the pottery of William De Morgan. The house also contains paintings by Evelyn De Morgan – a painter whose skills and contribution to this colourful style are enjoying closer attention in the 21st century.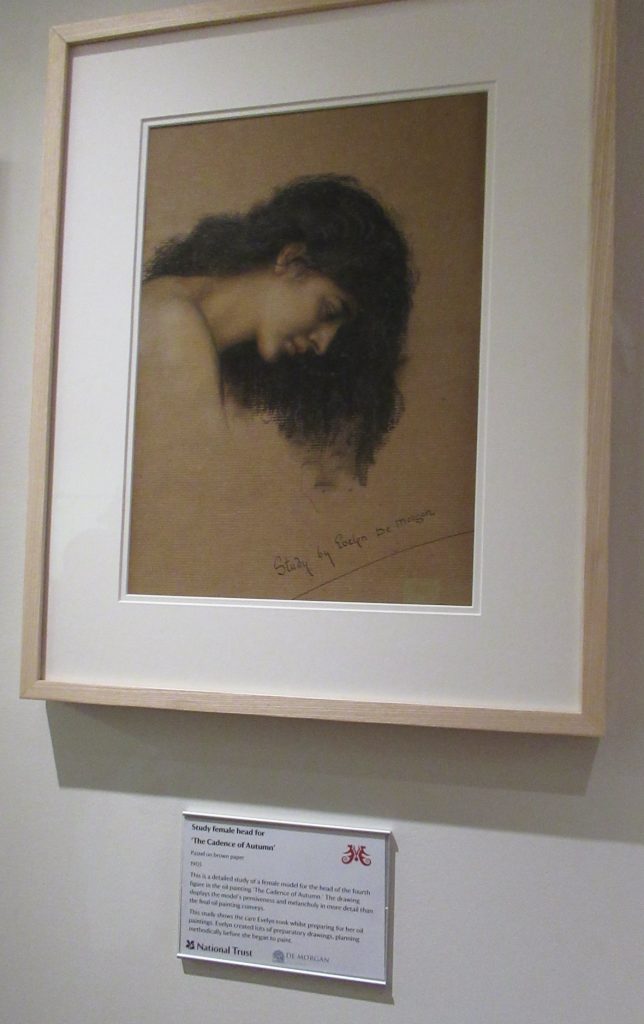 The De Morgan Foundation – set up by Evelyn's sister the redoubtable Wilhelmina Stirling – houses some of both artists' work in the coach house on the site. The lustreware tiles and bowls made by William are startlingly modern and bright, Evelyn's drawing and painting to my mind sometimes even finer than that of the more celebrated Edward Burne Jones.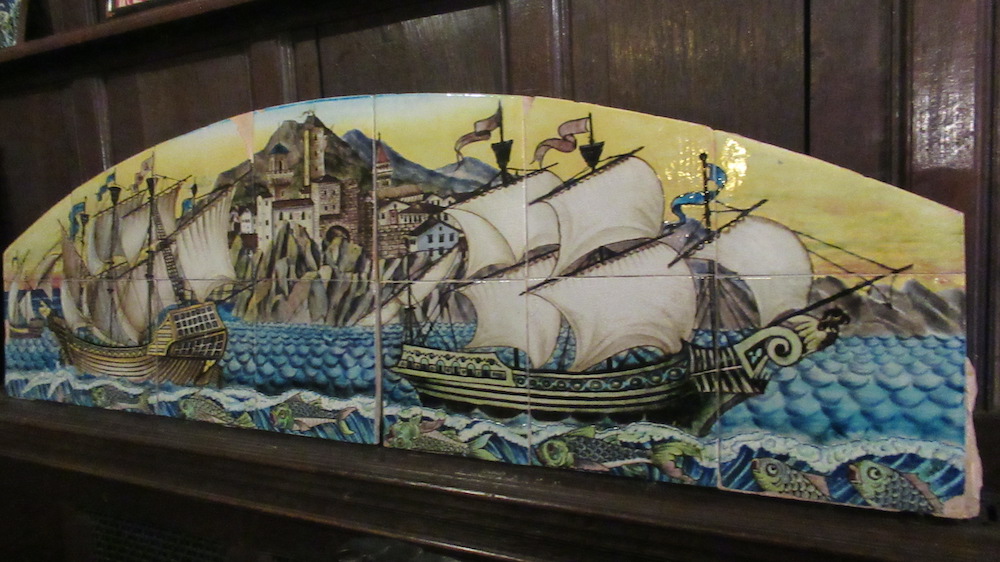 Next on my list of places to visit – Cannon Hall near Barnsley where more of William and Evelyn De Morgan's work is housed.