Taking a look around St Mary's Gate in preparation for my Heritage Open Days walks, I started to notice things about the buildings that I'd never noticed before. How the modern buildings mirror the shapes of the Victorian ones, how the details on each phase of the Adams Building are subtly different, how clean the buildings are compared to when I first saw them. Taking more time to look around, I have noticed details that, when you're rushing from A to B you often miss.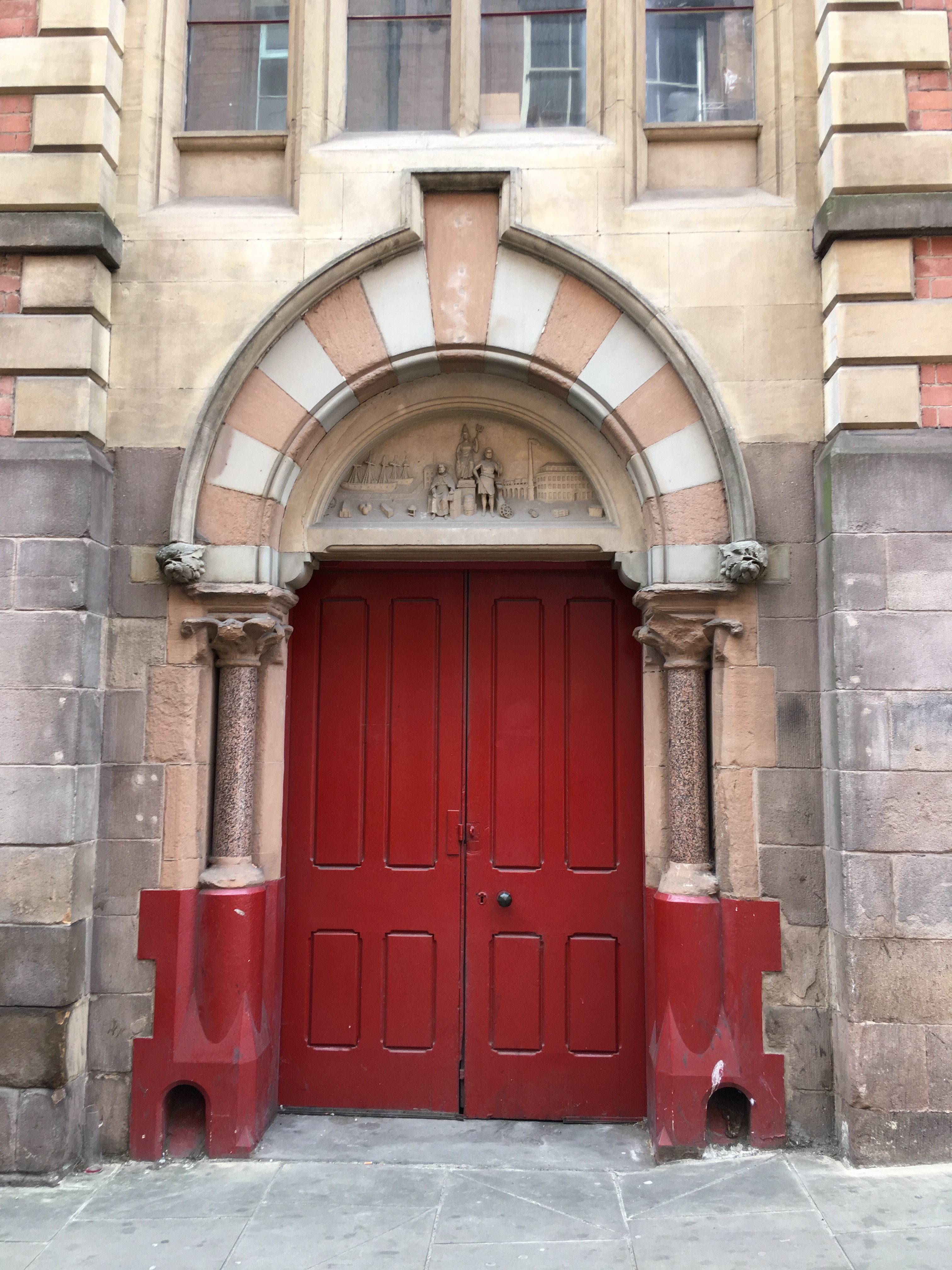 Back when I first visited Nottingham as a kid, probably some time in the late 1980s, the Lace Market seemed a rather dark and neglected hinterland. Rarely would a visit into "the citeh" venture beyond the Market Square (or if I'm honest, beyond the food court in the Victoria Centre and later the racks of Selectadisc on Market Street).
Then, the old buildings were dirty, sooty, looming presences with shut up shops and the last remnants of the textile industry.
(Photos of the Adams Building now and before it was cleaned by Paul Harvey on Instagram)
Returning to Nottingham after only sporadic visits through the 1990s and early 2000s, the conservation of the buildings is the most noticable feature. The colours of the bricks and stones catch the light on sunny days, the details are visible as they might have been when they were first built.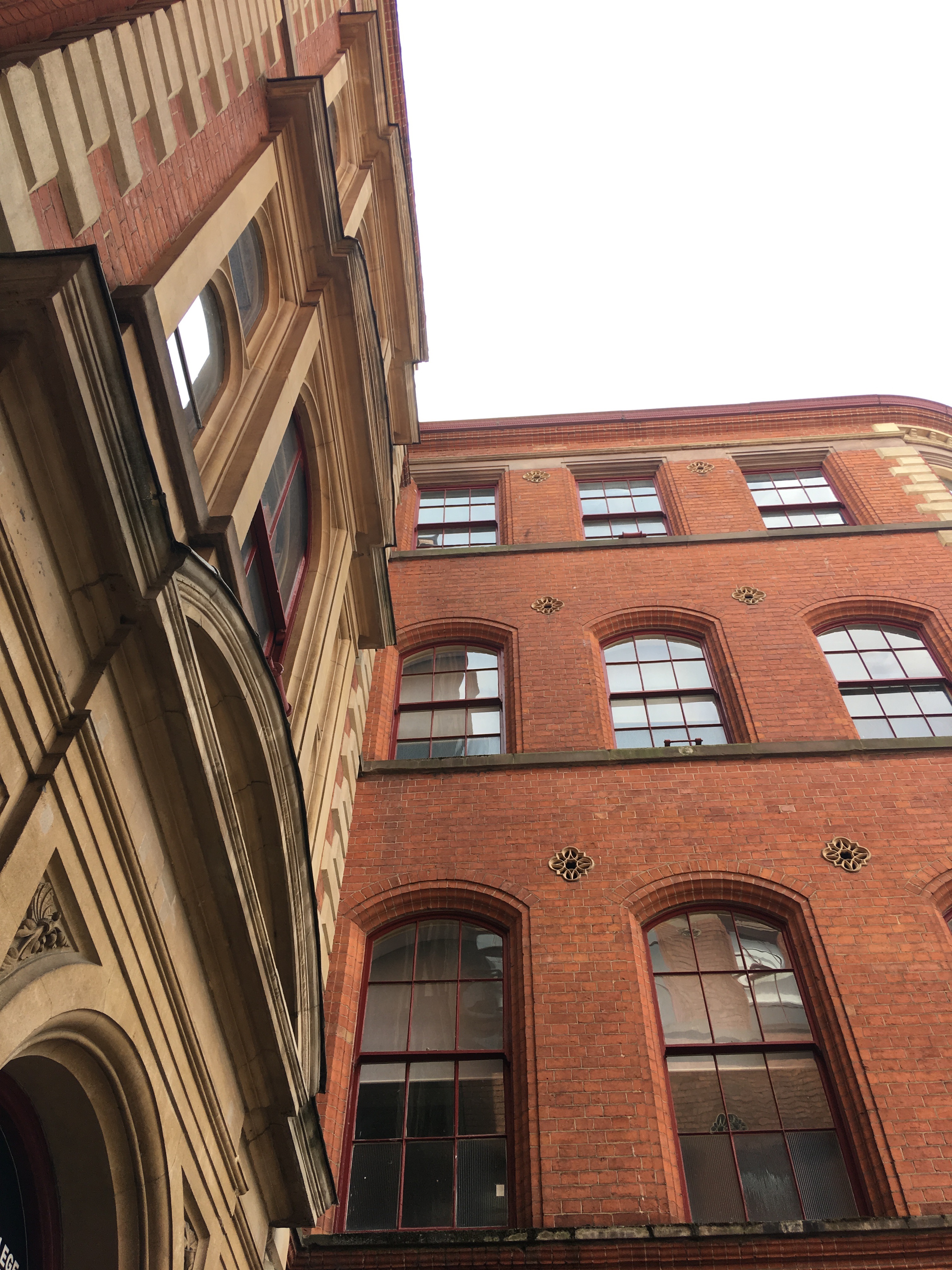 Learning about the history of the place and how much it has changed has made me see the beauty in the details.