I'm planning to do some more of my short walks in the Lace Market with Debbie Bryan in December. The walk takes place at 2pm on 7th December, with a look at the architecture and history of St Mary's Gate. These tours will be similar to the Heritage Open Days tours that took place in September but this time will include tea or coffee and a warm mince pie at Debbie Bryan. You will also receive 10% off any other tea room orders on your visit.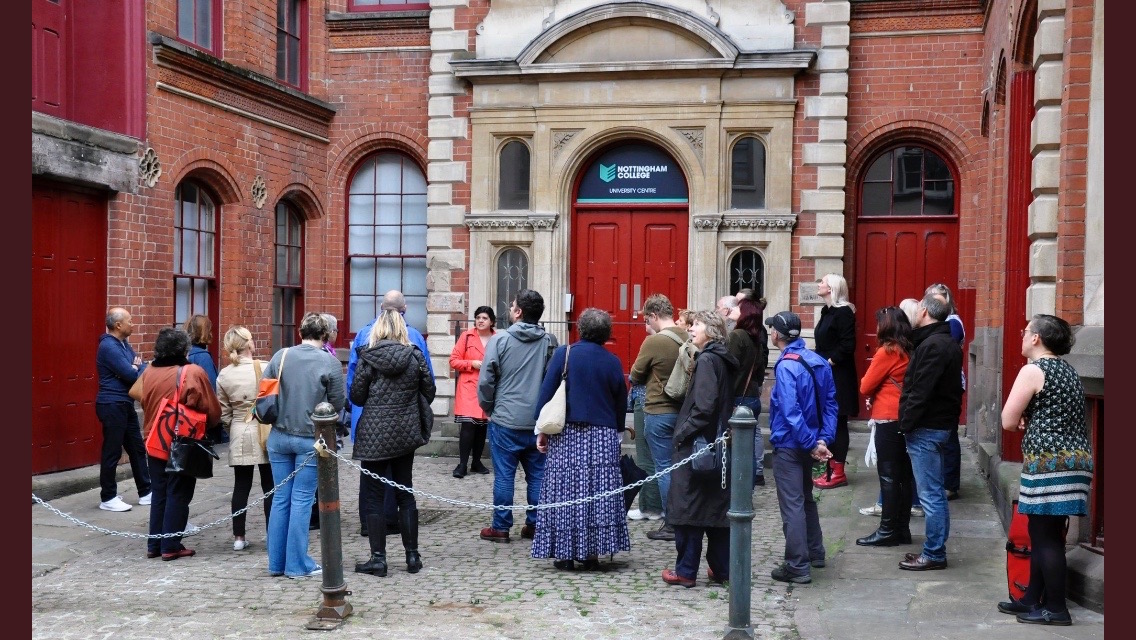 There will be a look at the Adams Building and other Thomas Chambers Hine work in the area, as well as Watson Fothergill's Milbie House on Pilcher Gate. The whole thing should take around 45 minutes with time for tea and mince pies (and perhaps some creative Christmas Shopping) afterwards.
If this first one is popular we may add more dates in December.
Tickets are £10 each, available here from Debbie Bryan, or call into her shop on St Mary's Gate.