I took the opportunity to have another look at the Ukrainian Centre (A.K.A. Clawson Lodge A43) as the Sherwood Christmas Craft Fair was taking place. Not only did I see some charming work by local artists Corinna Rothwell and Eloise Renouf (among others), I also ate a nice little sour-dough pie from Small Food Bakery.
Mainly, I took a few more photos of Fothergill's work on the house he built for Mr Doubleday (as mentioned in my earlier blog about Carrington.)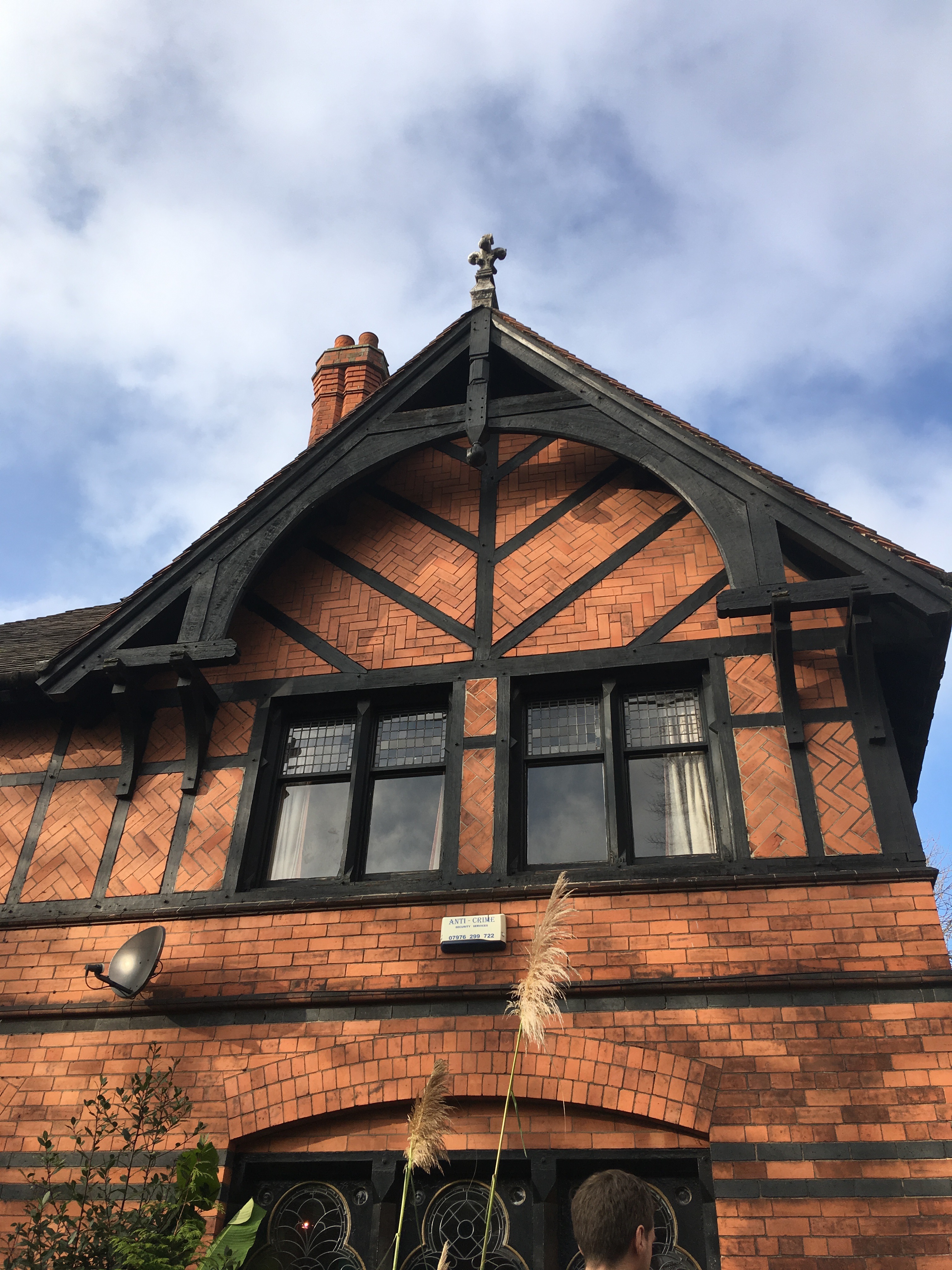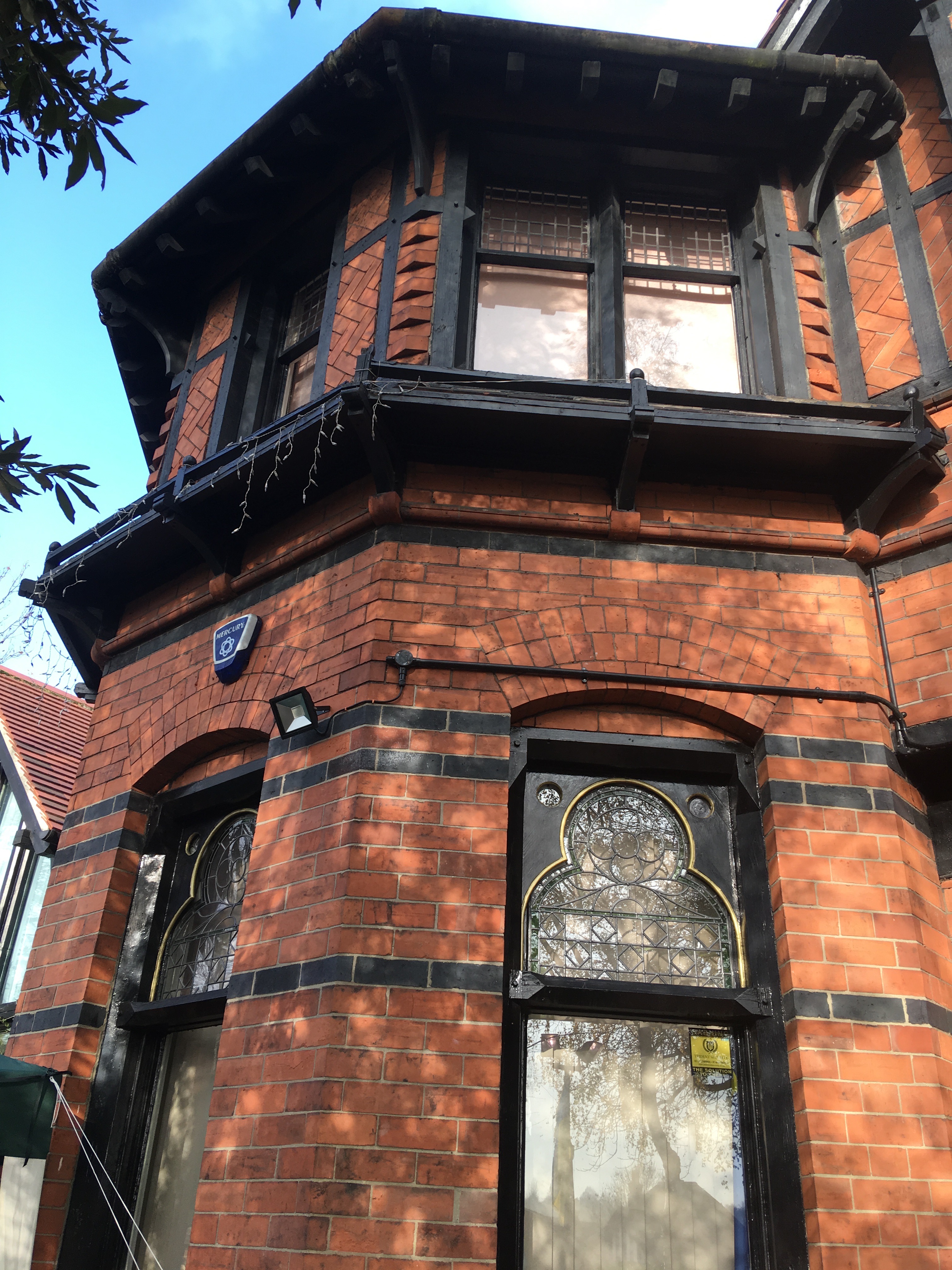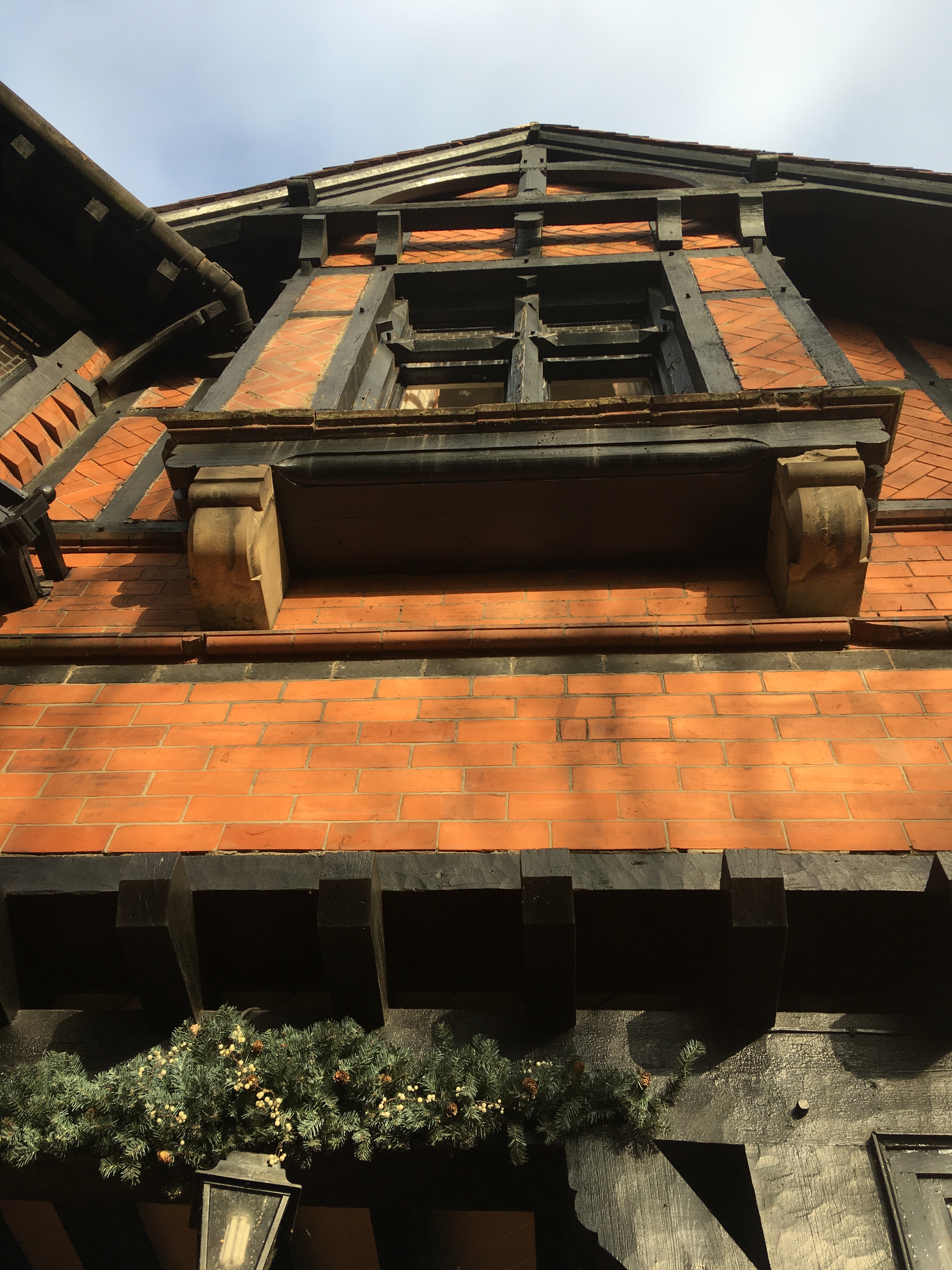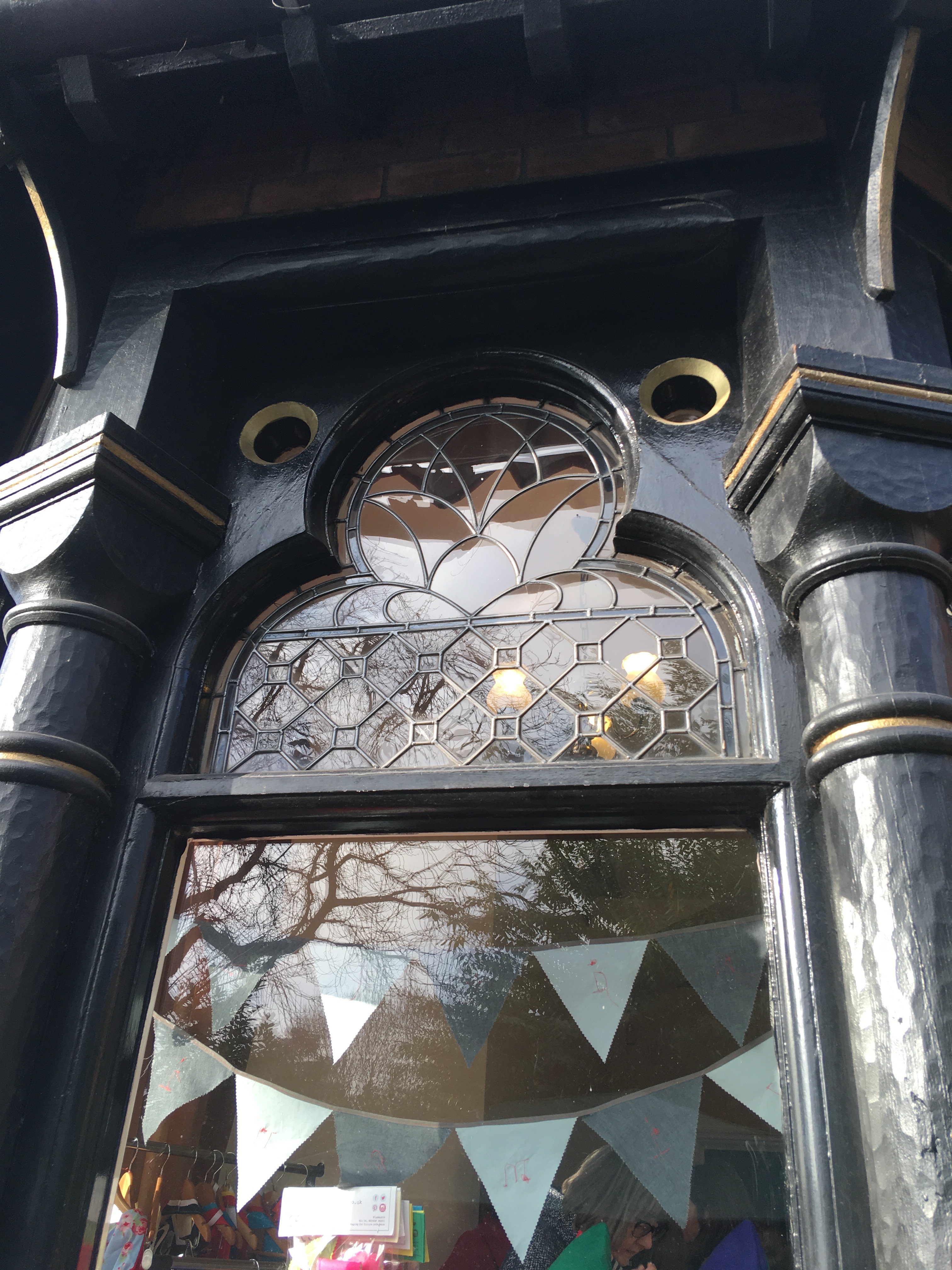 Inside was rather busy and has been significantly altered, the two downstairs rooms were full of crafy goings on so a bit difficult to see, but apart from the windows there doesn't seem to be much in the way of original features. The house has been significantly extended and converted so, as with so many of these buildings, it remains the exterior that retains its original character.
Heading back towards Sherwood shops, I took the chance to photograph the terrace of four, three-storey houses on the corner of Bingham Road (A77). These are virtually the last project that Fothergill put his name to before he retired. They were built in 1906 with Fothergill as the client as he had previously bought up the land (next to some earlier houses he built on Mansfield Road. A46)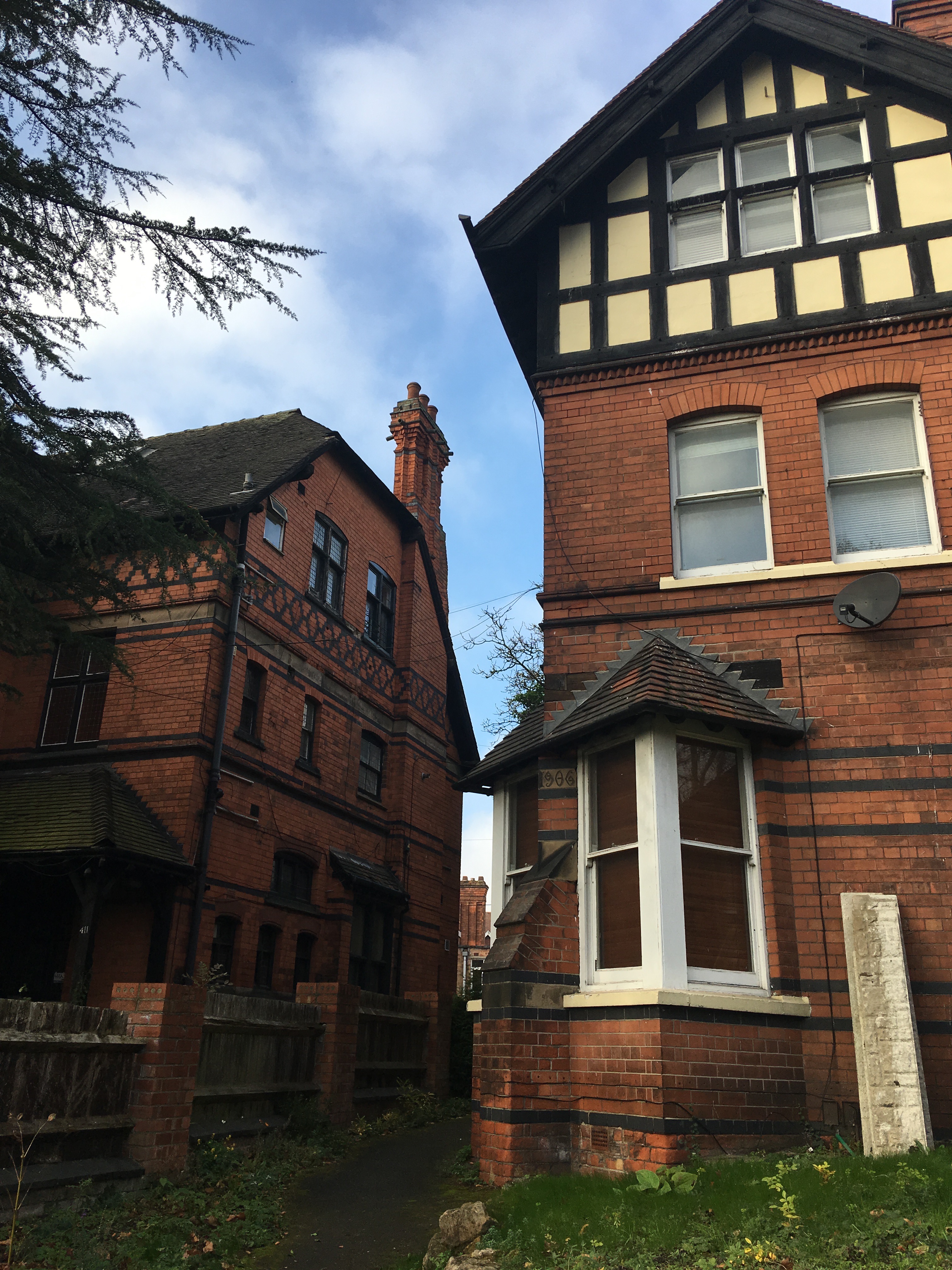 The timber clad gables are quite different to the earlier houses and look at lot more like the work that assistant architect Lawrence George Summers would continue to work on after Fothergill had left the office (see his later work in New Basford which is erroneously credited to Fothergill on Picture The Past etc.)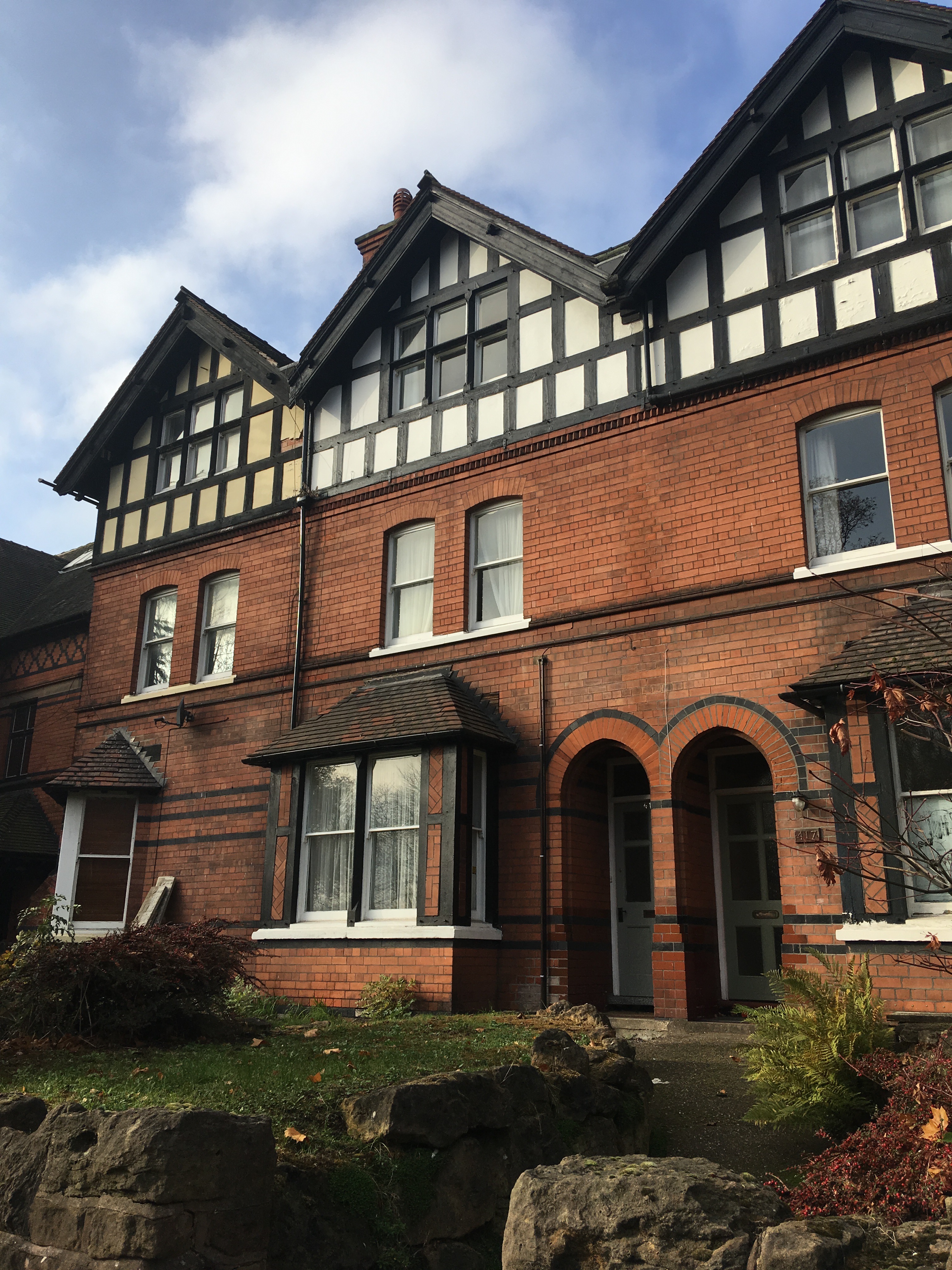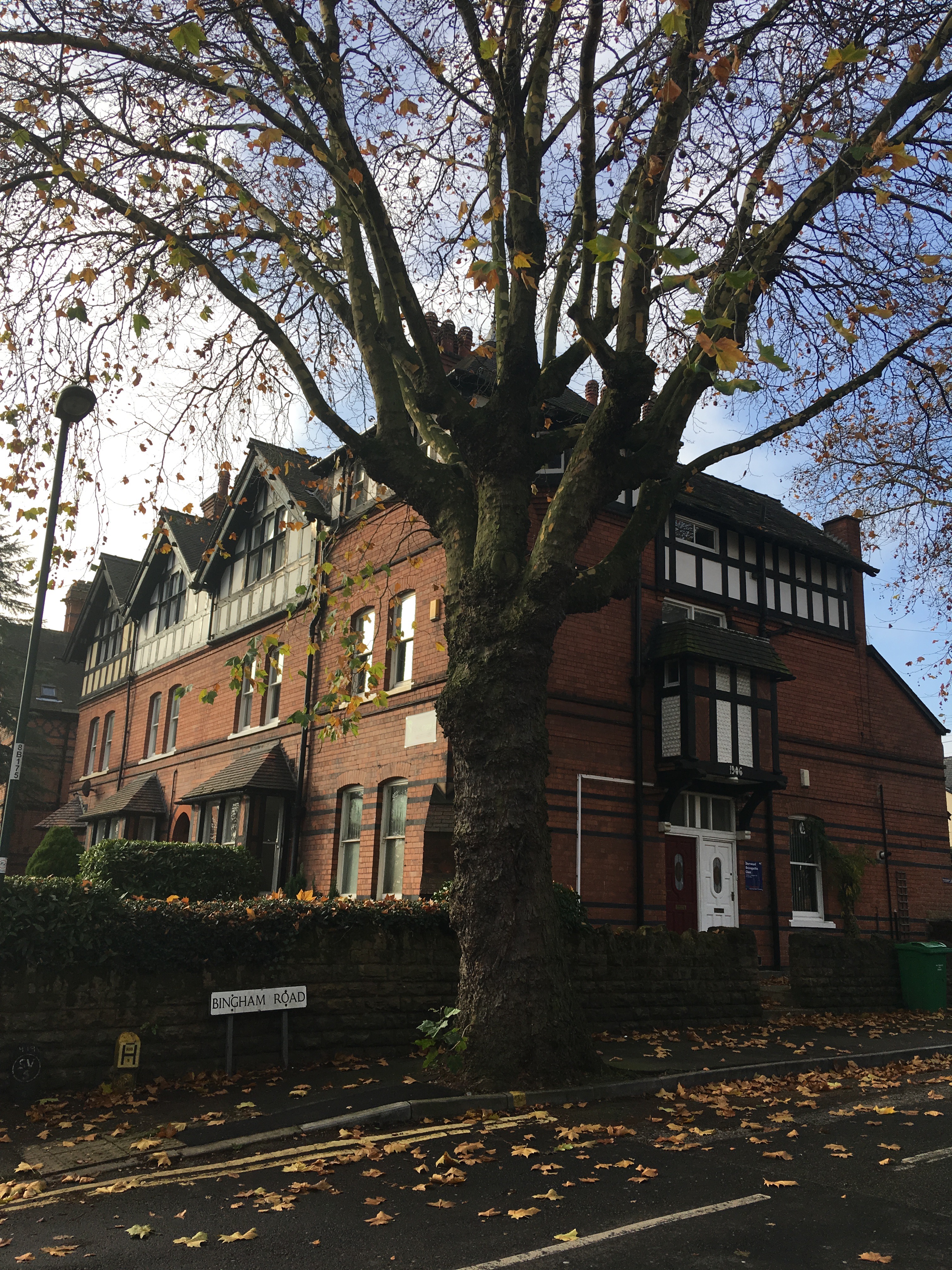 Back in Sherwood, I went down Burlington Road to look for some slightly elusive, domestic Fothergills. This part of Nottingham is refered to as Cavendish Hill in the planning applications. The earlier Elberton House (A53) was built for Mr Gallimore, a clerk to Smith and Co's Bank in 1890. Fothergill had worked on a branch of the bank in Long Eaton in 1889.  Additions were made to the villa dated 1911, and these are the last known (minor) works for a private client to be signed off under Fothergill's own name.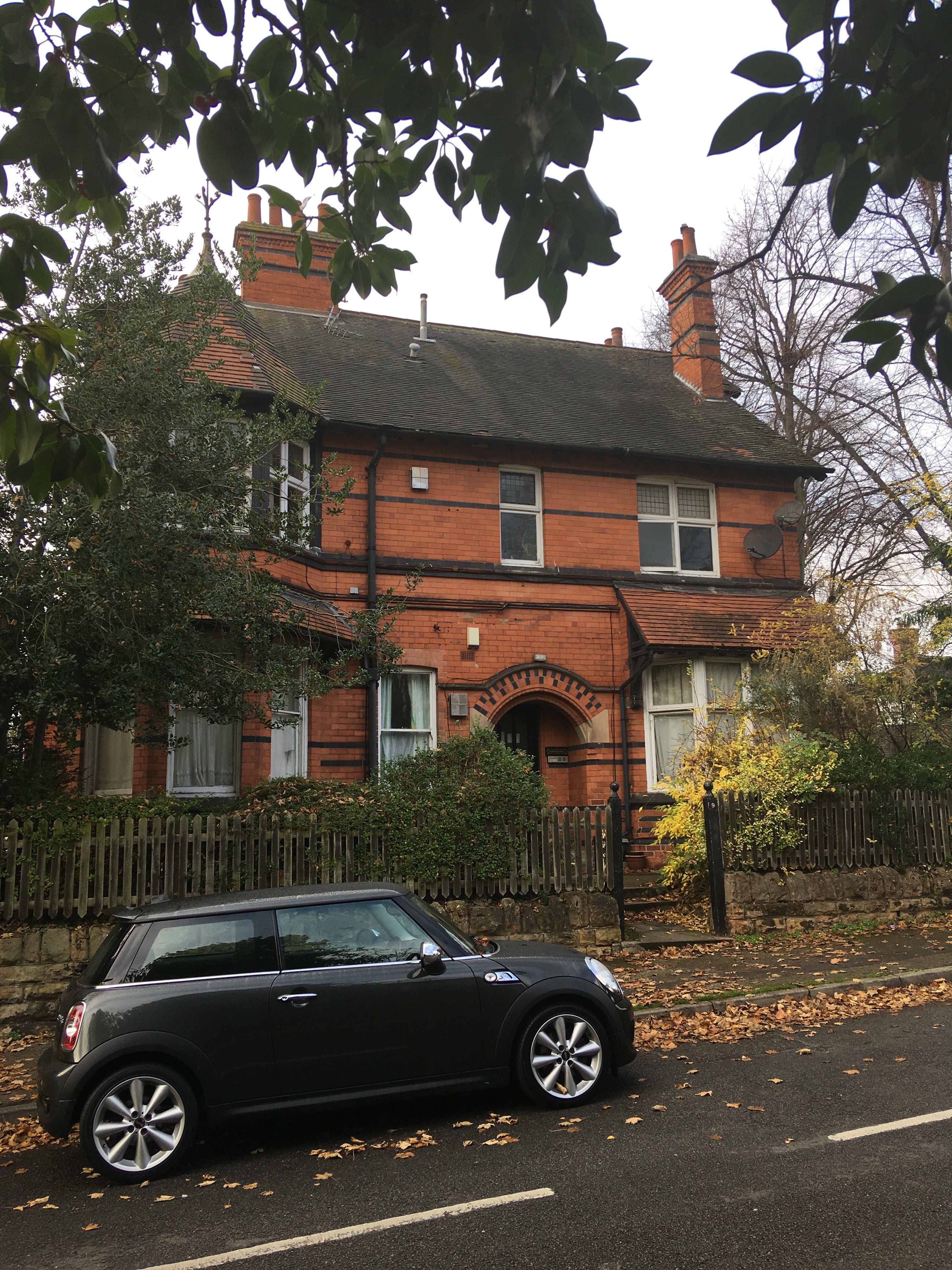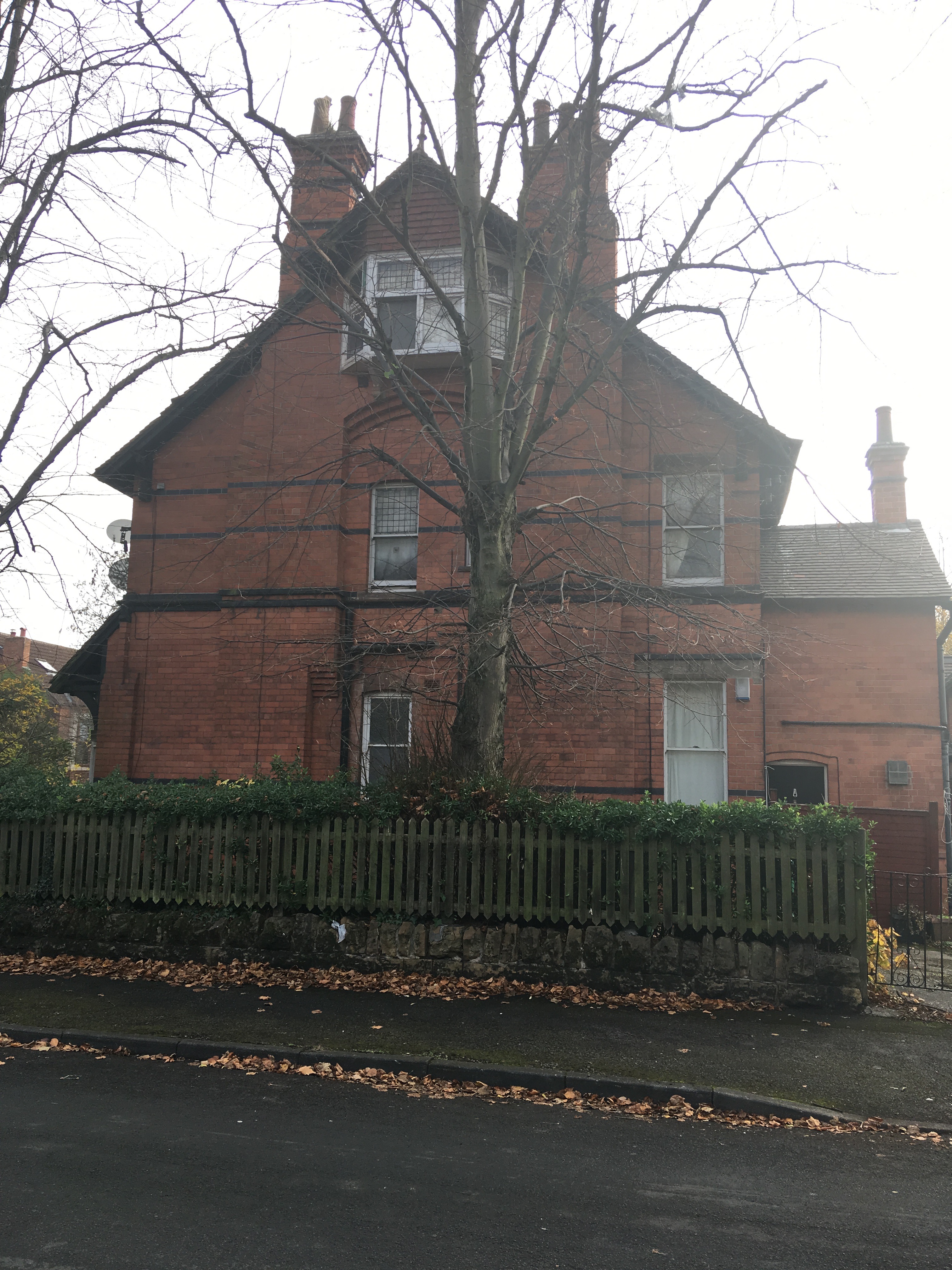 Close by is the Burlington Towers built in 1892 as a three-storey villa for Mr Lindley (A54) it has now been made into flats. UPDATE 18/11/18: I just received an email from the present owner of Burlington Towers, who has turned it back into one whole house. Apparently they were able to work from Fothergill's drawings to get back to the original layout. There is a photo in the Bedford Lemere archive* from 1897 on Historic England's website. (Elberton House also makes an appearance.)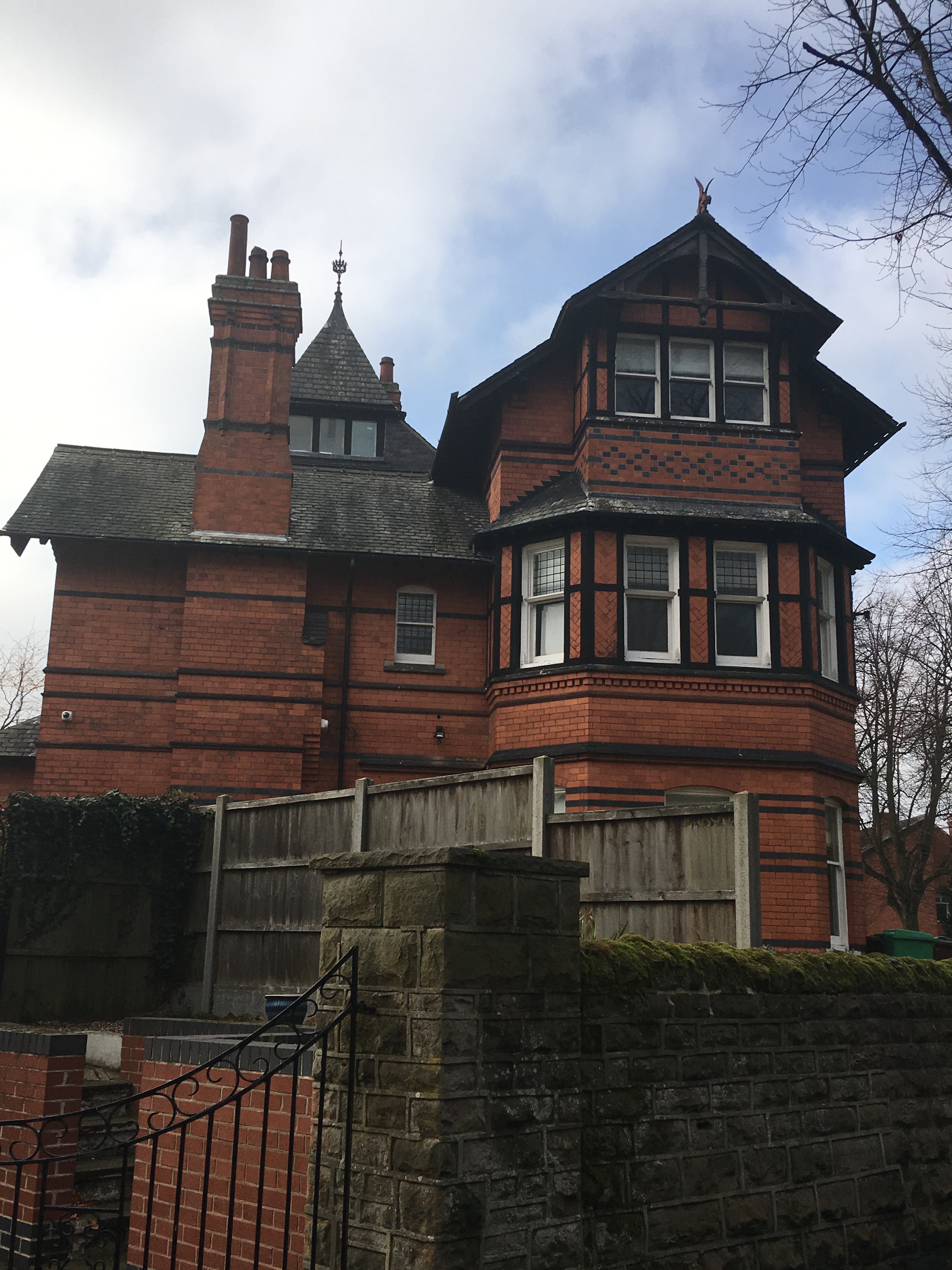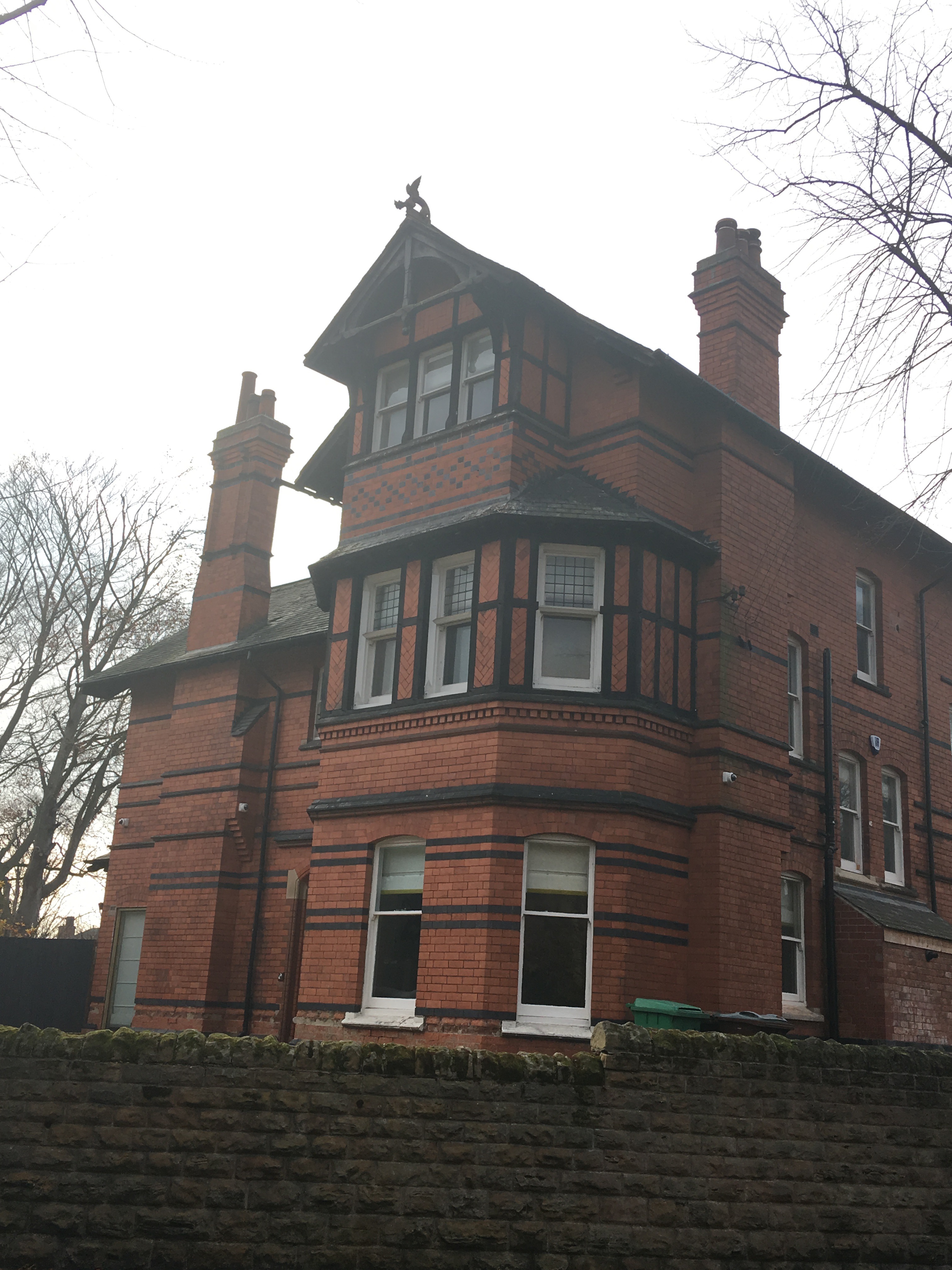 *It turns out this is the tip of the iceberg in terms of period photos of Fothergill buildings on the Historic England site, I will keep digging for more, but so far Fothergill's own family home at Mapperely Road and the Sherwood Rise properties have been identified.
If you would like to engage my services for a walk or a talk about my Fothergill research please contact me. Meanwhile I'm leading a short walk in the Lace Market on 7 Decemeber with Debbie Bryan providing tea and mince pies post-tour. Tickets available from her website.