More dates for my walks are now booking as follows:
The Hine Hike, an evening walk exploring some of the Nottingham buildings of the Victorian architect Thomas Chambers Hine, will take place on Wednesday 5th June 2019, starting at 6pm. Tickets are £12, available here.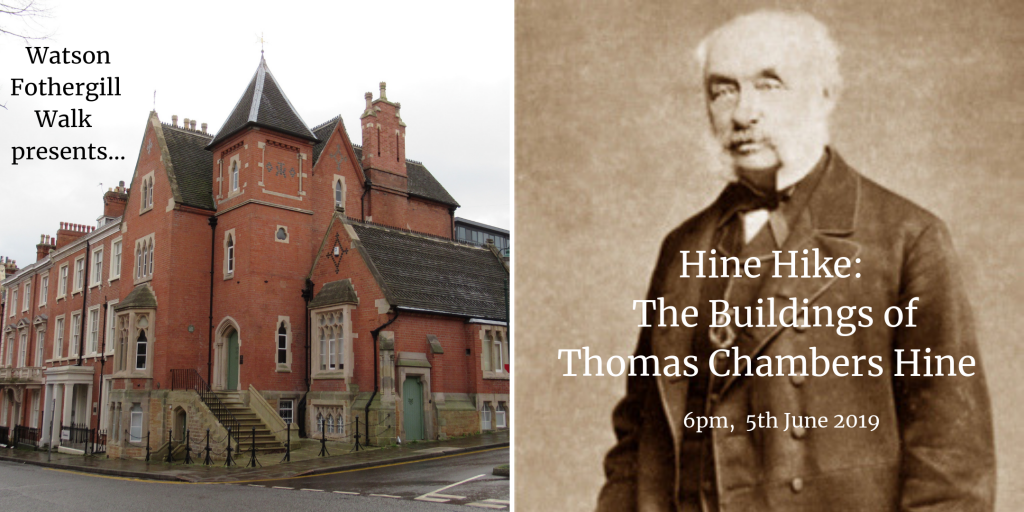 There will be another chance to join me for The Watson Fothergill Walk on Wednesday 12th June 2019, starting at 6pm. On this walk we will see some of Nottingham's most striking Victorian buildings, designed by the architect Watson Fothergill (a.k.a. Fothergill Watson). Tickets are £12, available here.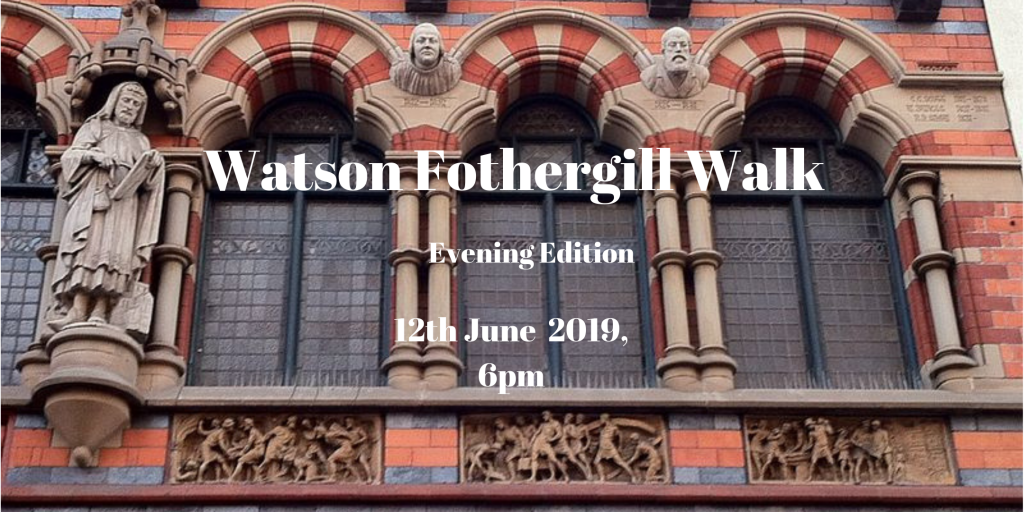 The next opportunity to join me for the Debbie Bryan Edition of the Watson Fothergill Walk (including drinks and cake) will be 30th June 2019, 1pm. Tickets are £12 and can be found on Eventbrite: here.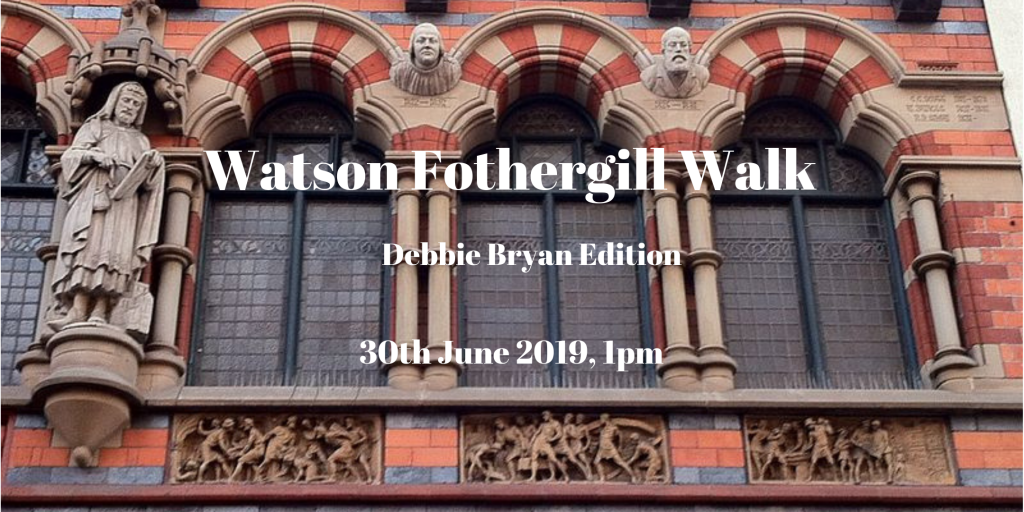 All those dates are in one place on Eventbrite here.
Tickets for my talk on Watson Fothergill and Thomas Cecil Howitt (architect of Nottingham's Council House) at Nottinghamshire Archives, 10 May, 2019 2.30pm are available here.
My talk on TC Hine at West Bridgford Library on 25 June 2019 is now sold out. If you would like me to talk to your group about Watson Fothergill or TC Hine (similar format to the walking tours, but with photos and without the walking!) then please get in touch.
I am also available to take small parties (between 6 and 20 people) on walks to suit your group. Interested? Email me to discuss your needs.