Took a day to go to York, principally to visit York Art Gallery's Ruskin, Turner & The Storm Cloud exhibition after reading Suzanne Fagence Cooper's excellent summary of the work of John Ruskin: To See Clearly.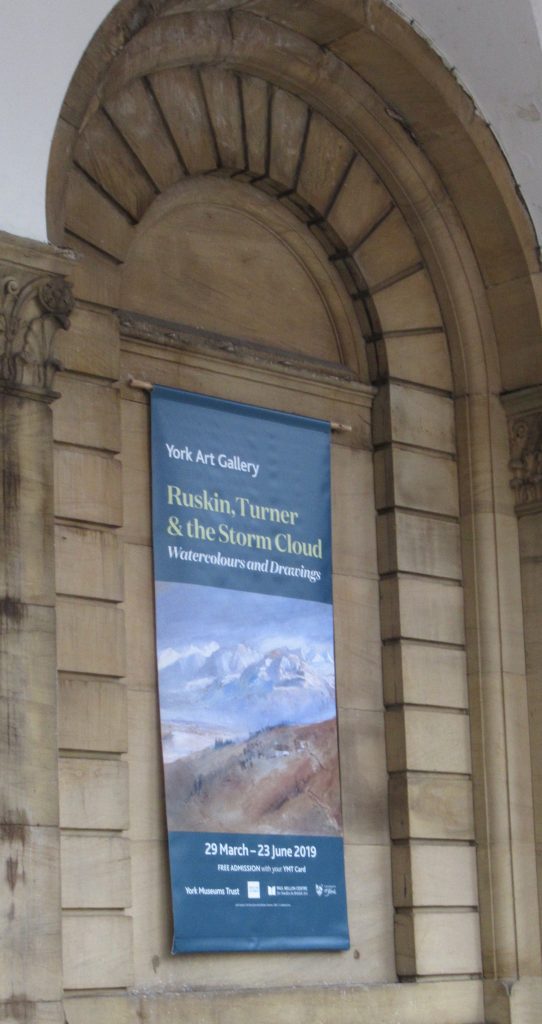 2019 marks 200 years since the birth of Ruskin, this exhibition looks at his way of seeing the world through drawing and writing about what he could see and how that made him appreciate the qualities of landscape, weather, buildings and artworks.
His thoughts on looking at nature, art and buildings were very influential in their day, both Watson Fothergill and Thomas Chambers Hine would have been aware of his writings on architecture and must surely have read The Stones of Venice, which shaped how Gothic architecture was seen in the 19th century. (Hine even had Ruskin's autograph in his scrapbook.)
In the spirit of Ruskin, I have been encouraging people to "look up" and to notice the buildings that they might otherwise miss, with particular focus on the Victorian architecture in Nottingham. Since learning more about the Gothic Revivial and influences on Fothergill's work, I find myself noticing buildings and spotting the style when out and about, thus it was in York.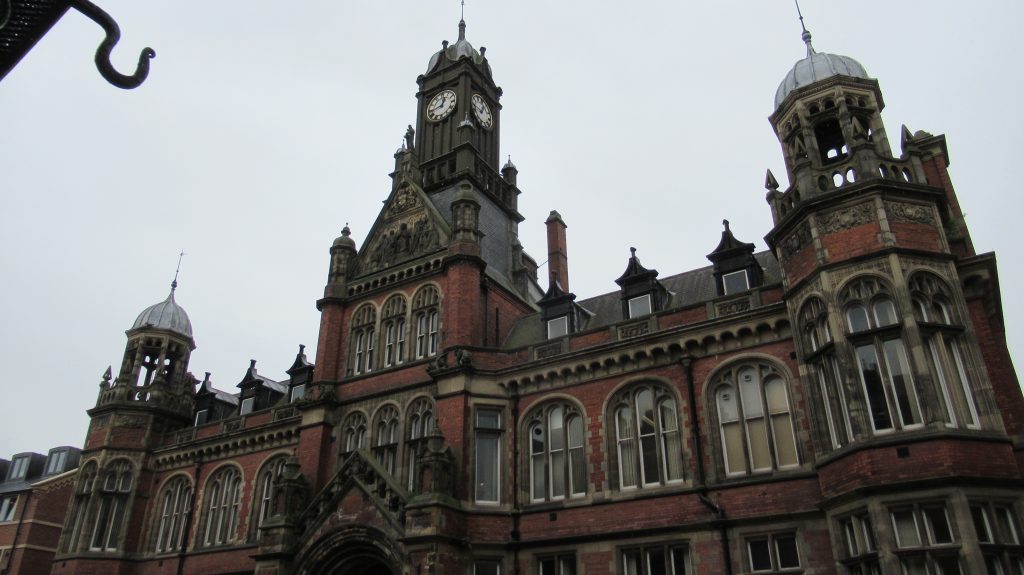 Spotting these towers on the skyline I ventured to investigate. This is the York Magistrates Court (1890-92).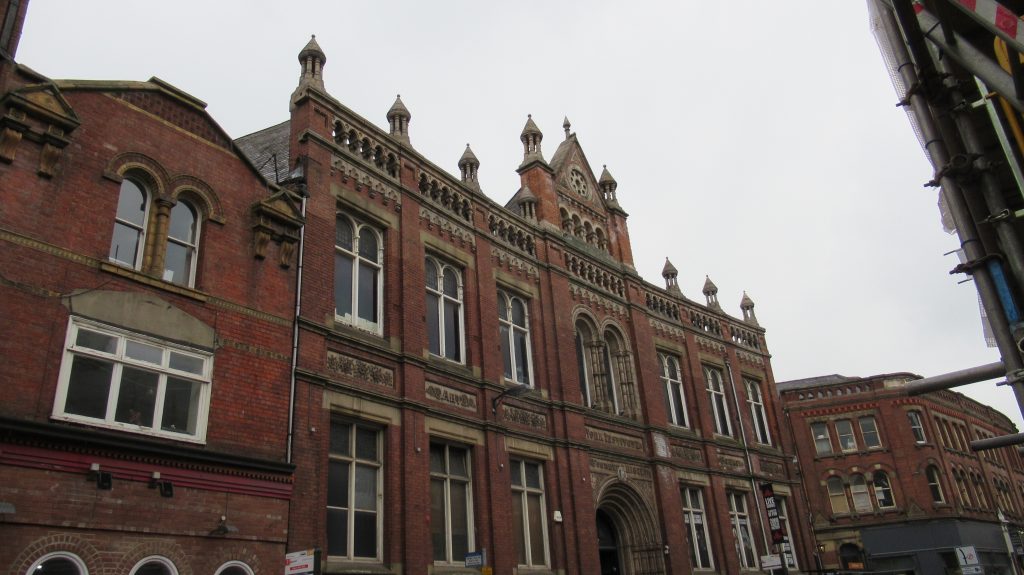 Next door, York Institute (1883-85), mixing Gothic Revival with an eastern influence.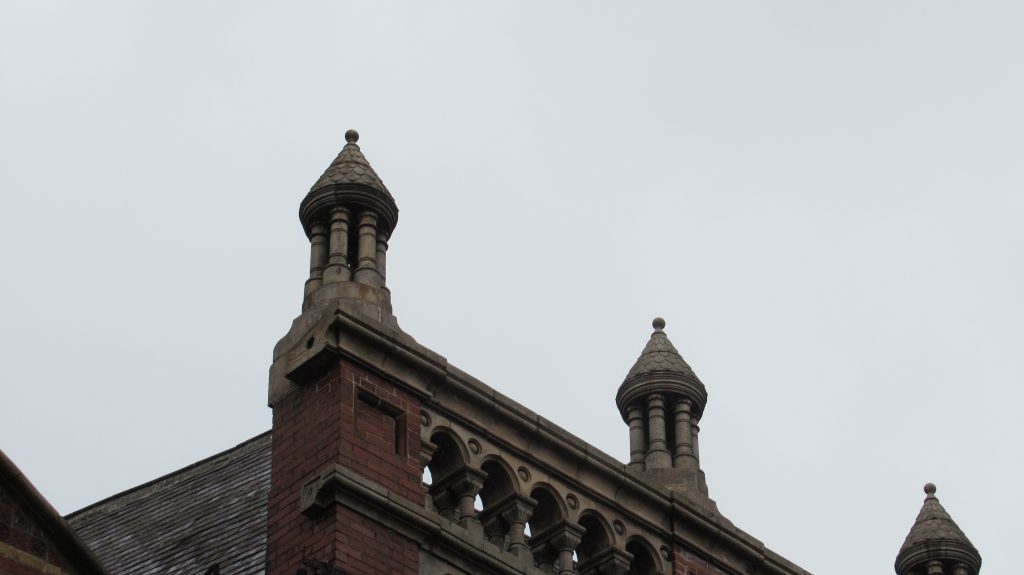 Barclays Bank, (1901) had some really striking terracotta with the colour marvellously preserved.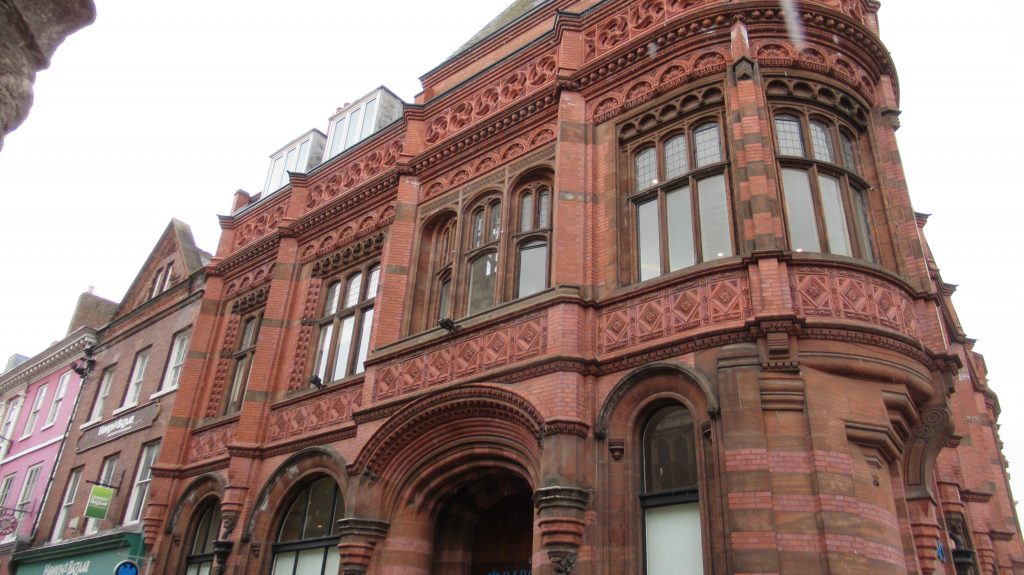 To shelter from the rain, we popped into the Merchant Adventurer's Hall, a timber framed medieval hall, now a museum.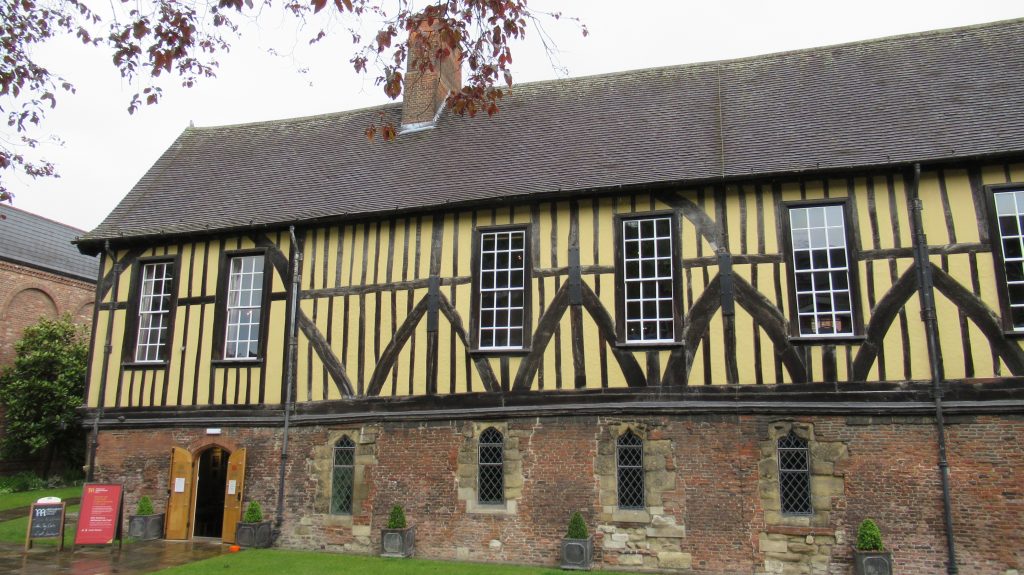 When we reached York Art Gallery, to a look round the Ruskin, Turner & The Storm Cloud exhibition, I was delighted to find that Annie Creswick Dawson's book about Benjamin Creswick (blogs passim) was on sale in the shop.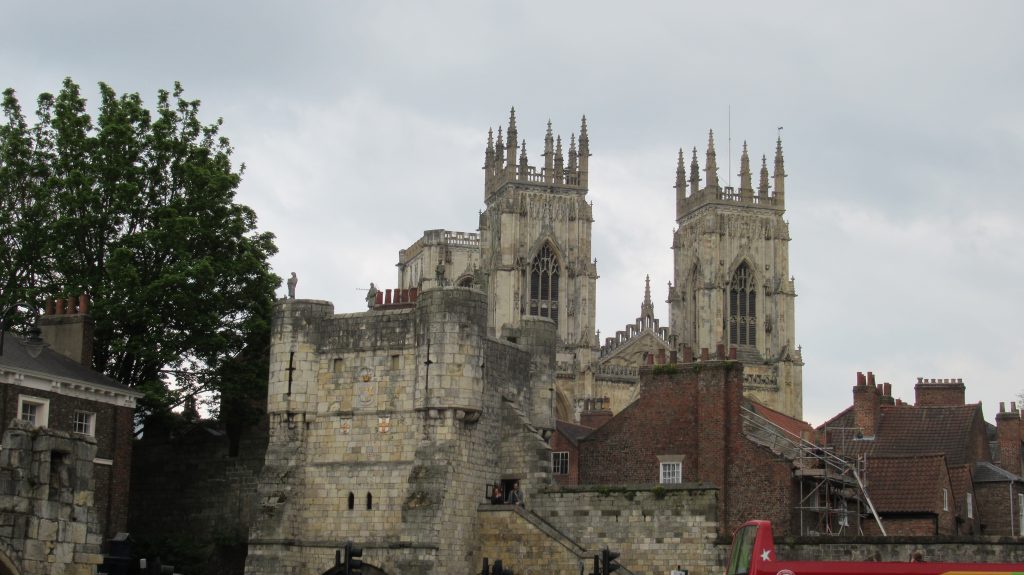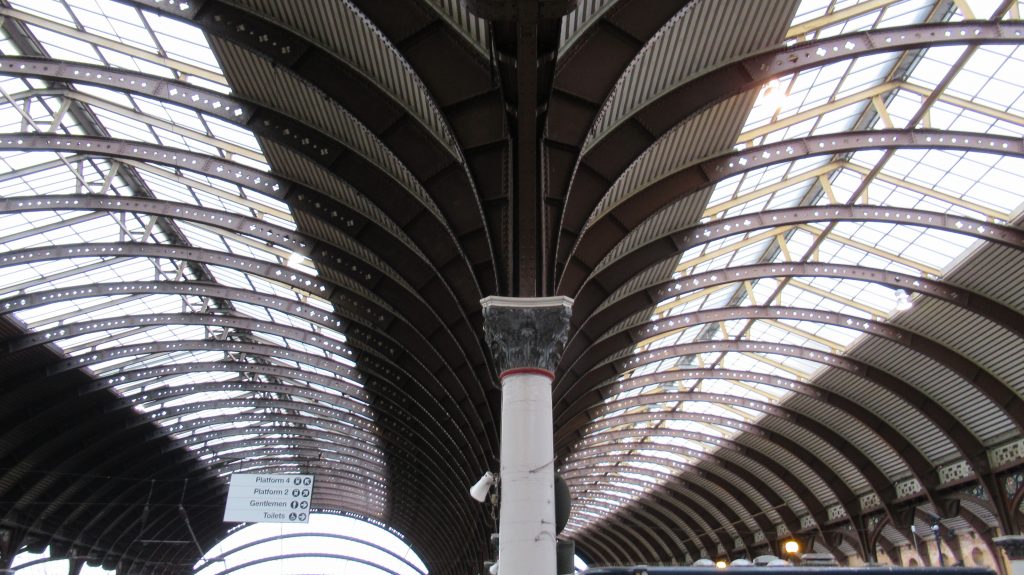 The more you start to look, the more you see the shapes of nature, the wonders of engineering and the beauty in the details.