There are a handful of tickets left for the 21 July evening walk and you can get tickets here. Also, I will be conducting some more Watson Fothergill Walks in August 2019.
First up, 18 August sees another Sunday morning walk starting at 10am, which will conclude at Debbie Bryan with tea and cake. Tickets here.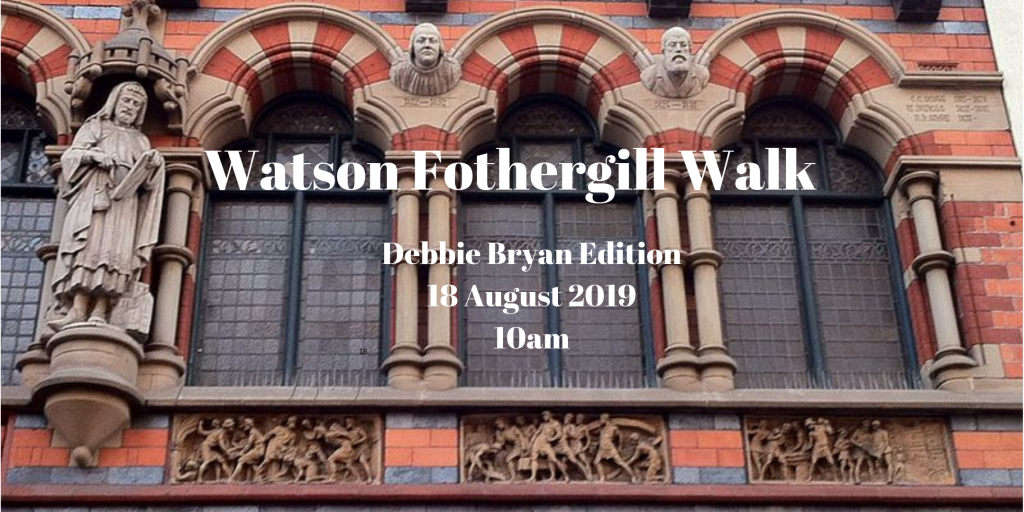 I will also be walking in the evening of 22 August, starting at 6pm and finishing up at Fothergill's pub (for optional food and drinks). Tickets here.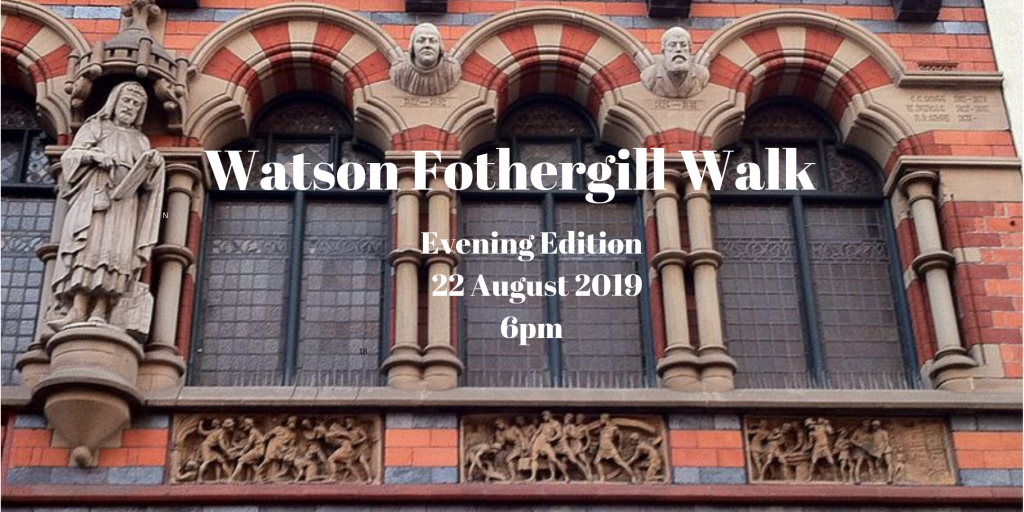 I try to keep the walks to small groups of around 20 people, so if they fill up and you miss oout on tickets, please sign up for the mailing list and try again or think about booking me for a private group tour – I'm interested in taking groups of between 6 and 20 people around Nottingham at times to suit them. Get in touch!