For a while now I've been working on a walk to look at some of Watson Fothergill's domestic archtecture, and I'm happy to say that The Ukrainian Cultural Centre at Clawson Lodge have invited me to bring the new tour to their building on Mansfield Road, Nottingham.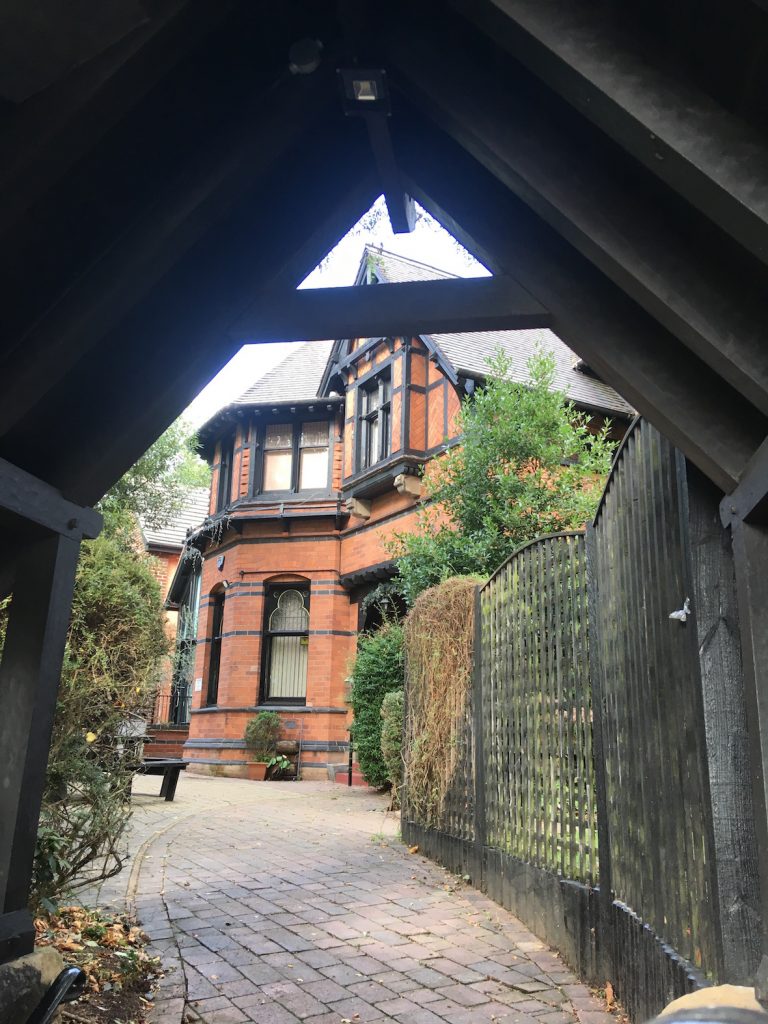 Presenting The Carrington Crawl: a look at houses by Fothergill and his chief assistant Lawrence G. Summers in Mapperley Park, Sherwood Rise and Carrington, finishing with a chance to visit Clawson Lodge, where tea and coffee will be served.
The first of these new walks will take place on 4 April 2020, starting at 1pm.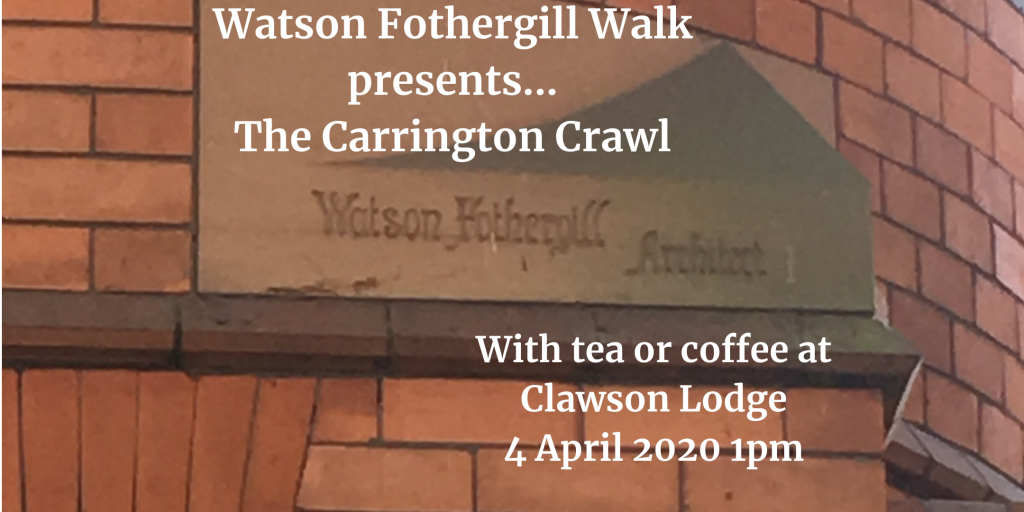 DETAILS:
A NEW WALK FOR 2020 from the producer of the Watson Fothergill Walk and the Hine Hike.
The Carrington Crawl: Victorian Nottingham's most flamboyant architect not only helped shape the city centre with commercial landmarks, he also designed dwellings. Explore some of the domestic architecture of Watson Fothergill and his assistant Lawrence G. Summers with tour guide Lucy Brouwer. Discover more about the buildings, those who built them, and the lives of the people who lived in them.
This walk will begin at the junction of Mansfield Road and Mapperley Road, outside St Andrew's Church, it will then look at some of Fothergill's houses in Mapperley Park, including the site of his own family home, continuing to Sherwood Rise, then return to Carrington to finish, after a walk of approximately 2 hours / 3km, at Clawson Lodge on Mansfield Road, where tea and coffee will be available.
Participants are asked to come prepared for appropriate weather eventualities and to wear footwear suitable for city walking.
Meet for 1pm start on Mapperley Road near the junction with Mansfield Road, outside St Andrew's Church, Nottingham.
Advanced booking is essential as places are limited.