I was overwhelmed by the great response to the Watson Fothergill Virtual Walks earlier in the year, so I'm going to do one more…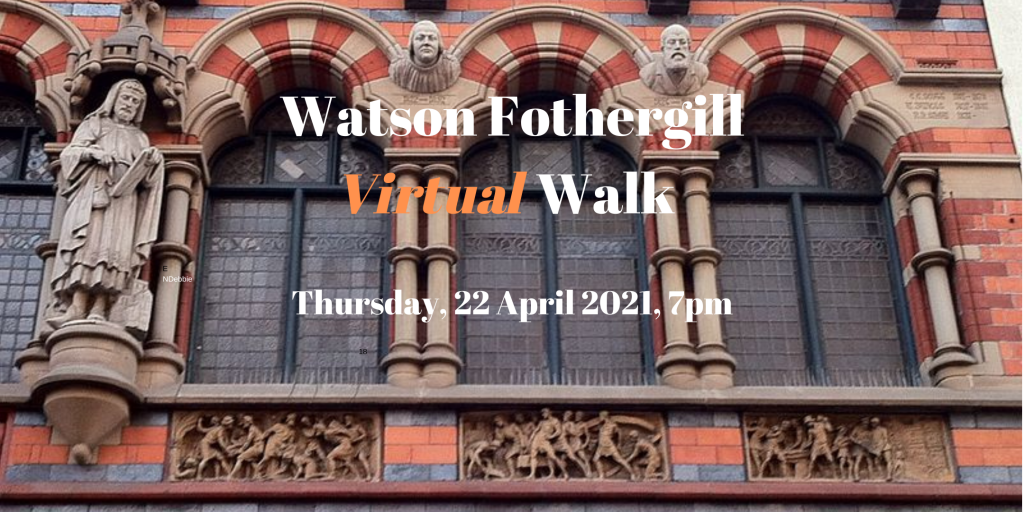 The next Watson Fothergill Virtual Walk Zoom session will be on Thursday 22 April 7 pm. Tickets are £5 with a small booking fee (and you only need one ticket per household/device).
I'm hoping to get full scale "real life" walks going again this summer, when restrictions on social distancing will hopefully be relaxed… Meanwhile until then, private walks for small groups can be booked at times to suit your group. For more details, contact Lucy.