Three Lions may belong on a shirt… but there are four lions at Nottingham Castle that I am particularly interested in…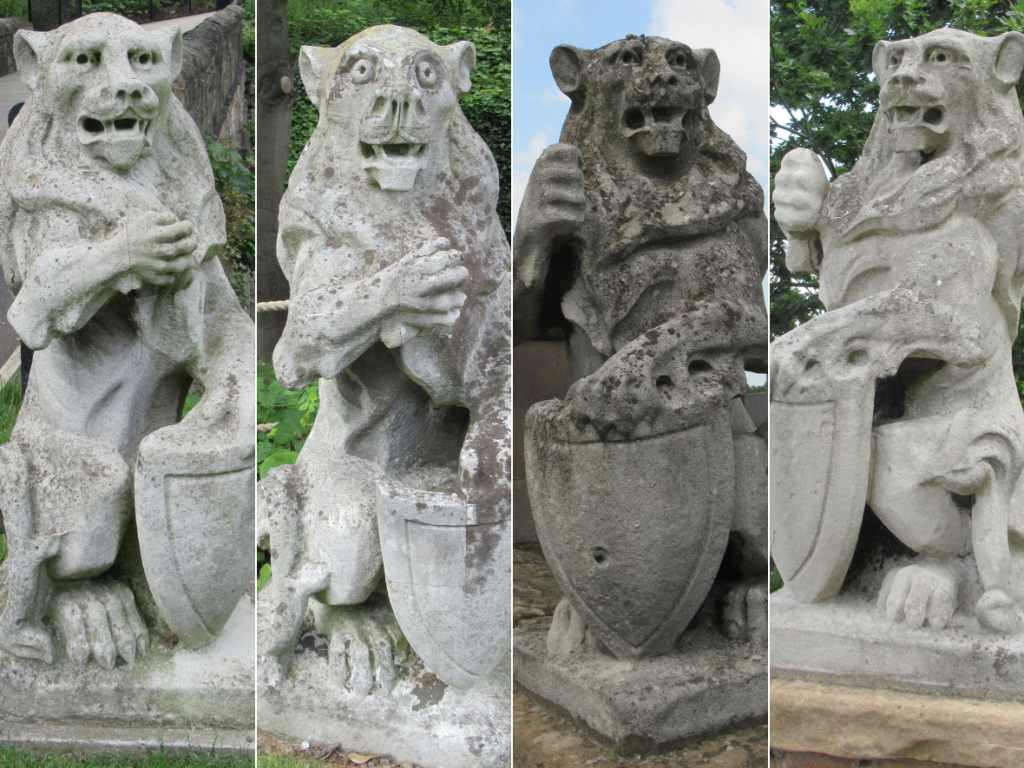 As I mention on the Watson Fothergill Walk, these four stone lion sculptures originally adorned the tower of the Black Boy Hotel. On a visit to the newly reopened Nottingham Castle I found them in the grounds welcoming visitors. Each one has weathered to give it an individual character and their paws look almost as if they're raising a toast!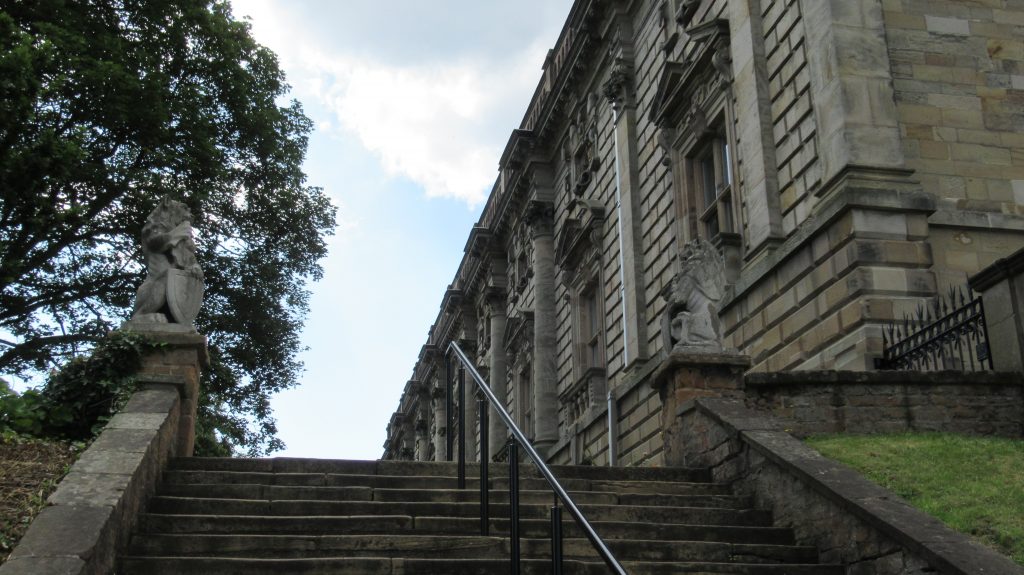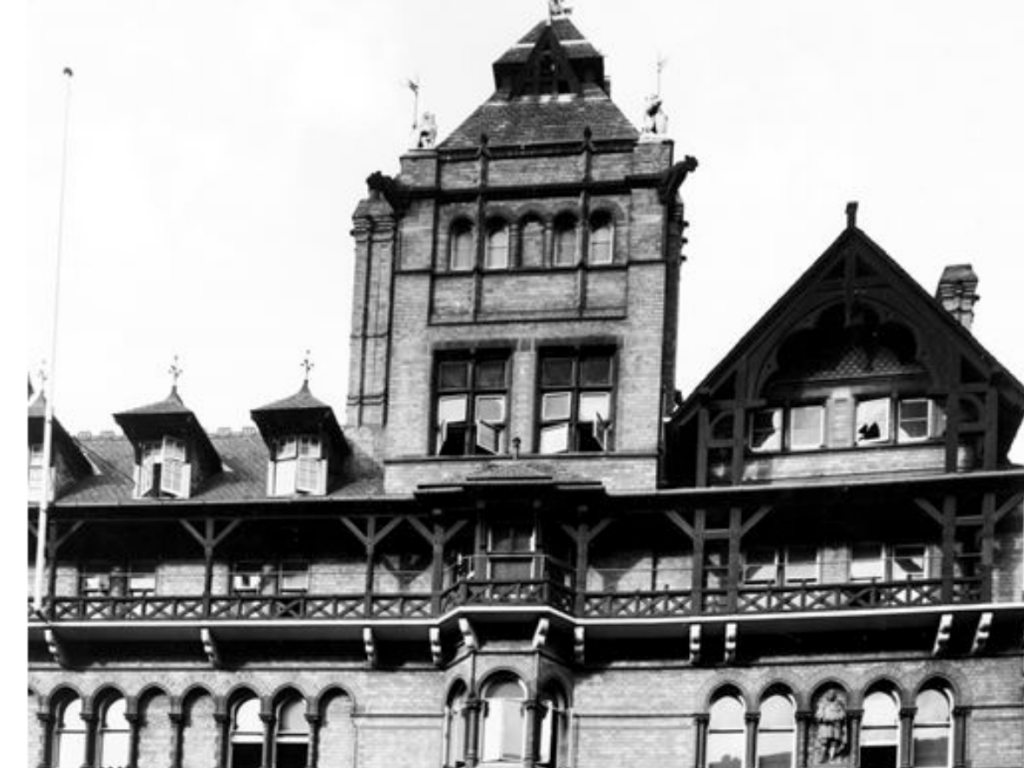 Fothergill worked on the hotel over many years, coming back to rebuild and extend it on several occasions. On the tower, added in 1897, you can make out the lions, each a standard bearer with a shield – their poles are now long gone but you can see where they would have held them in their paws.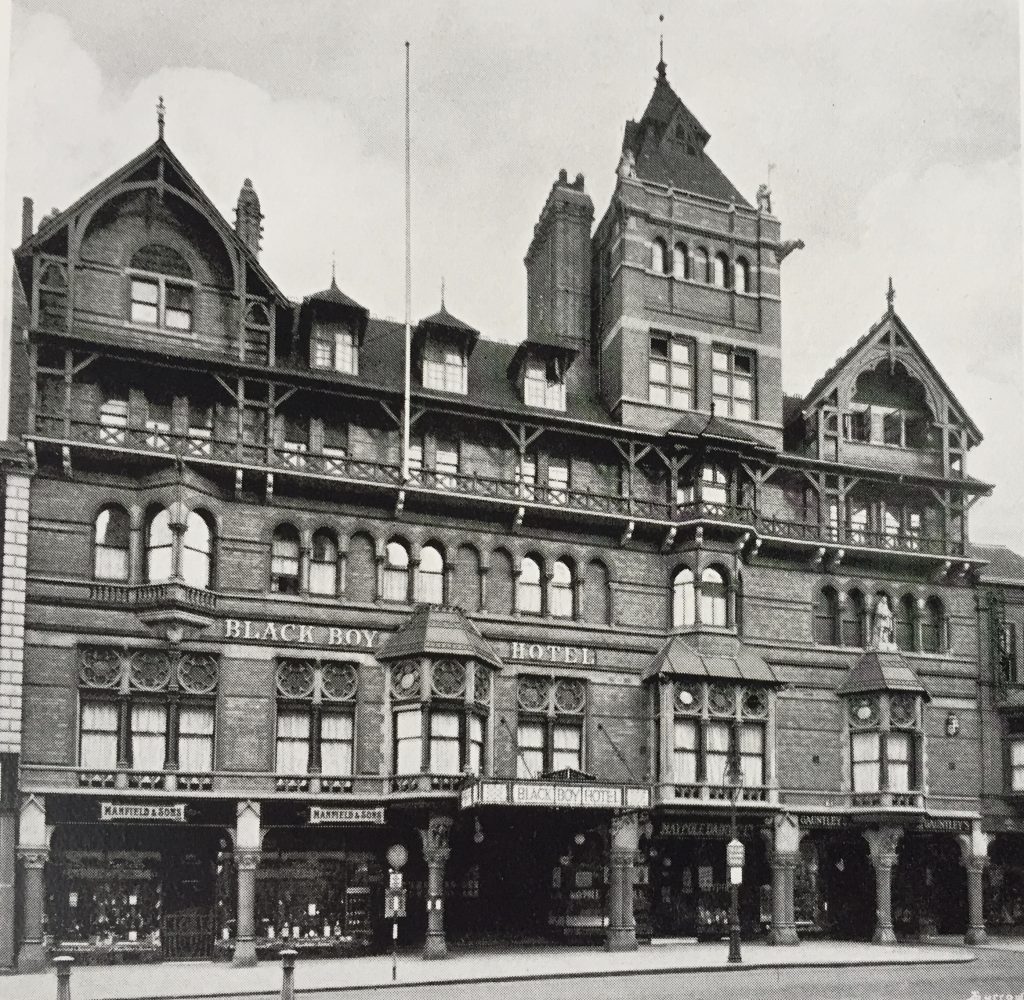 The hotel was demolished in 1970 and replaced by Littlewoods (now Primark) on Long Row. The lions have been at the Castle ever since.
Read more about The Black Boy Hotel here, or join the Watson Fothergill Walk to learn all about the building, its architect and his work in Nottingham.
Tickets for forthcoming guided tours with tour guide Lucy Brouwer.