One of the great things about doing The Watson Fothergill Walk is that people sometimes invite me to explore inside the buildings…
I was lucky enough to be contacted by Jonathan from Woodlands, who looks after the building at Queen's Chambers, it was a rare opportunity to take a look inside some of the flats while they were between occupants.
I didn't get to go inside Flat 1 as it is presently occupied, but there is a virtual tour here (this is the only one of the flats that has wood panelling still extant.) However, I did get to look inside several of the other flats, including Flat 2 which has just been let (photos still available here).
All the flats I looked at were spacious and surprisingly quiet. Each has been kept as close as possible to the original layout and I was pleasantly surprised by how much of the original building remained.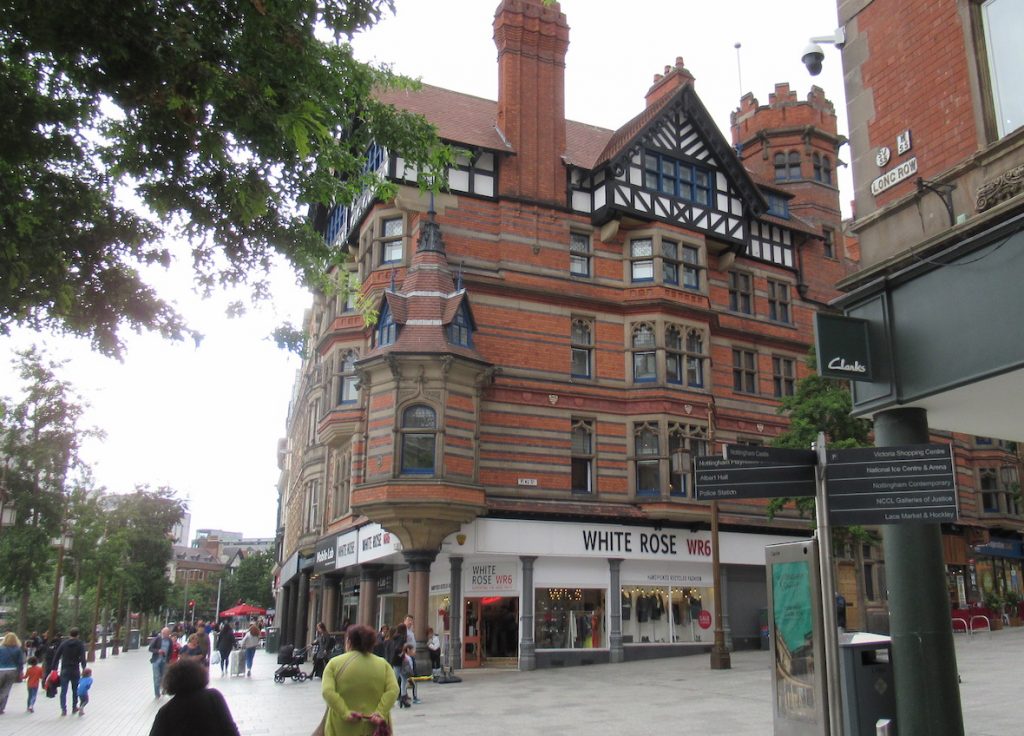 Queen's Chambers, which stands on the corner of Long Row and King Street where it opens out onto the Market Square, was commenced in 1896 and seems to have passed inspection in 1899. The date stone reads 1897, as the building was named to commemorate Queen Victoria's 60th Jubilee – indeed there is a bust of Her Majesty just beneath the chimney on the King Street elevation.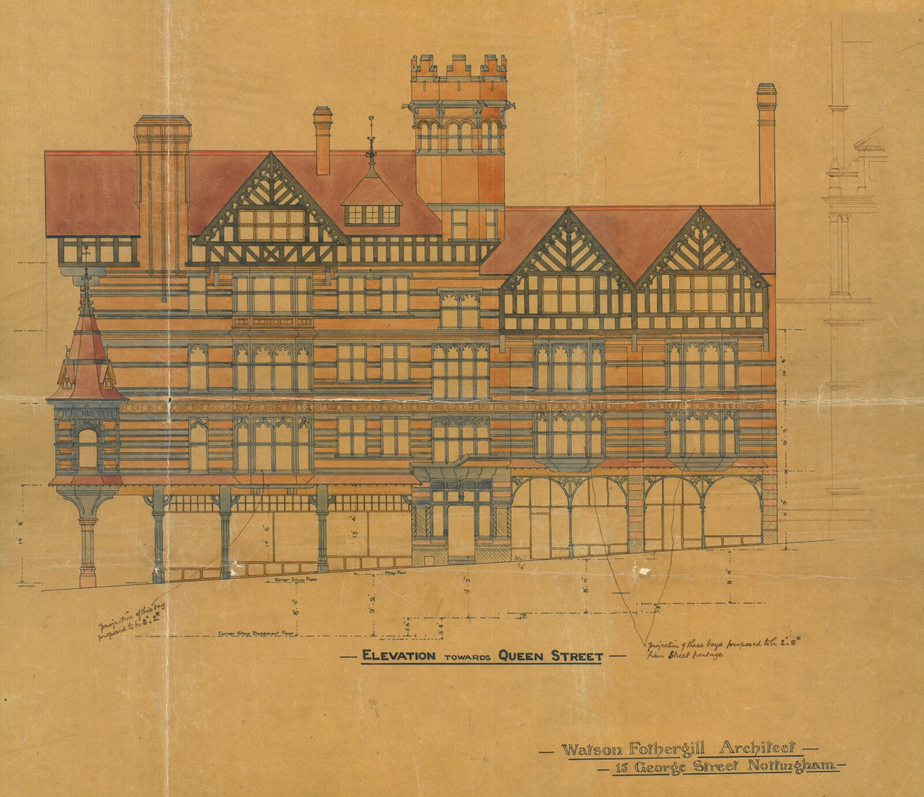 The building was commissioned as "four sale shops with offices and workrooms over" for Mr Edward Skipwith Esquire, of EW Skipwith, Wine and Spirit Merchants. I had, up to this point, assumed that Skipwith was still trading as a Wine and Spirit Merchant in the new building but further research leads me to make the assumption that it was built as a retirement investment, as suites of offices to be rented out.
Indeed, in 1899 Fothergill was advertising "Suites of Offices or Single Rooms to be Let".

Taking me around the building, Jonathan was keen to point out lots of details. From the coal cellar (now part of the White Rose charity shop) through the building, past the "Porter's Lodge" (a concierge booth by the entrance), up the impressive central stairs to the flats and the tower at the top. (That involved a rather hair-raising climb up a pull-down ladder over the stairwell into the top room that just has windows for the view!). Here are some photos that I took inside:
I was particularly impressed by all the original windows and glass that remains in the building.
Huge thanks to Jonathan for showing me around and being so keen to share what he knows about the building.
You can learn more about the architecture of Watson Fothergill and the history of his buildings on the Watson Fothergill Walk, more dates coming soon!