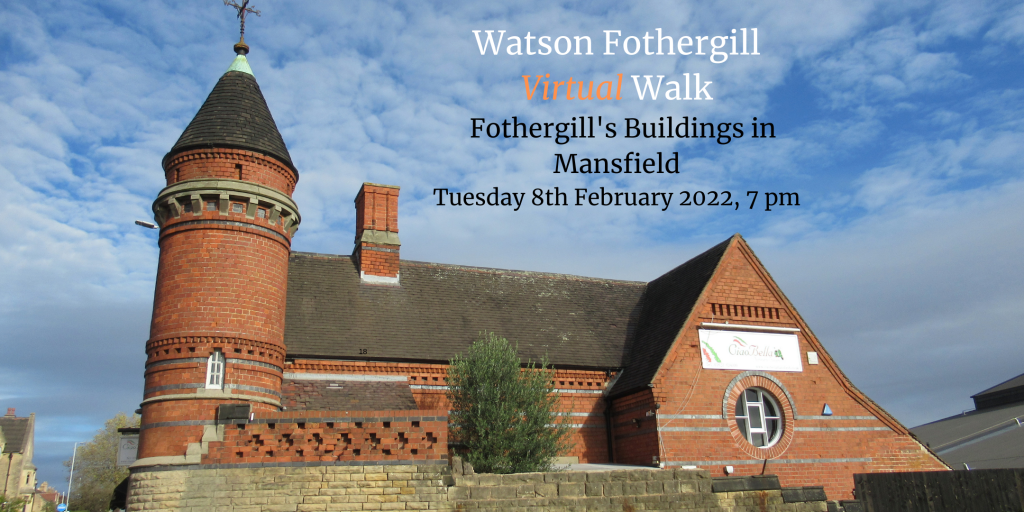 Thanks to everyone who has taken part in a Watson Fothergill Walk this year, also to all those who have sent messages about Fothergill's buildings – I've written up reports of some visits on my blog, with more to come soon! If you live in a Fothergill or have memories of working in one of the buildings, do email me!

The architect Watson Fothergill, or as he was known until 1892, Fothergill Watson, was born in 1841 in Mansfield, Notts. He had many connections in his home town and some of his buildings can still be found there. 
I have been working on an introduction to these buildings in the form of a "Virtual Walk", a new illustrated Zoom talk that will take place on 8 February 2022 at 7 pm, tickets £5 (plus booking fee). Join me to learn more about the buildings that remain and those that have been lost.

Tickets for Fothergill's Buildings in Mansfield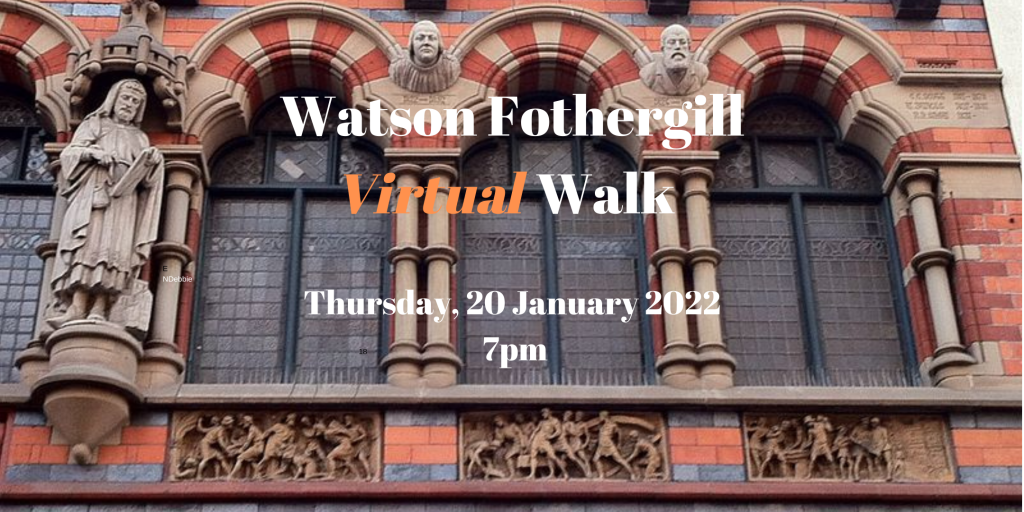 Another chance to Zoom…
If you missed out on the original Watson Fothergill Virtual Walk, there will be another chance to join me for the Zoom version of my walking tour on 20 January 2022 at 7 pm. If you can't attend these events "live" then a recording will be made available to ticket holders afterwards.
Tickets available here, £5 (plus booking fee). 
Gift Vouchers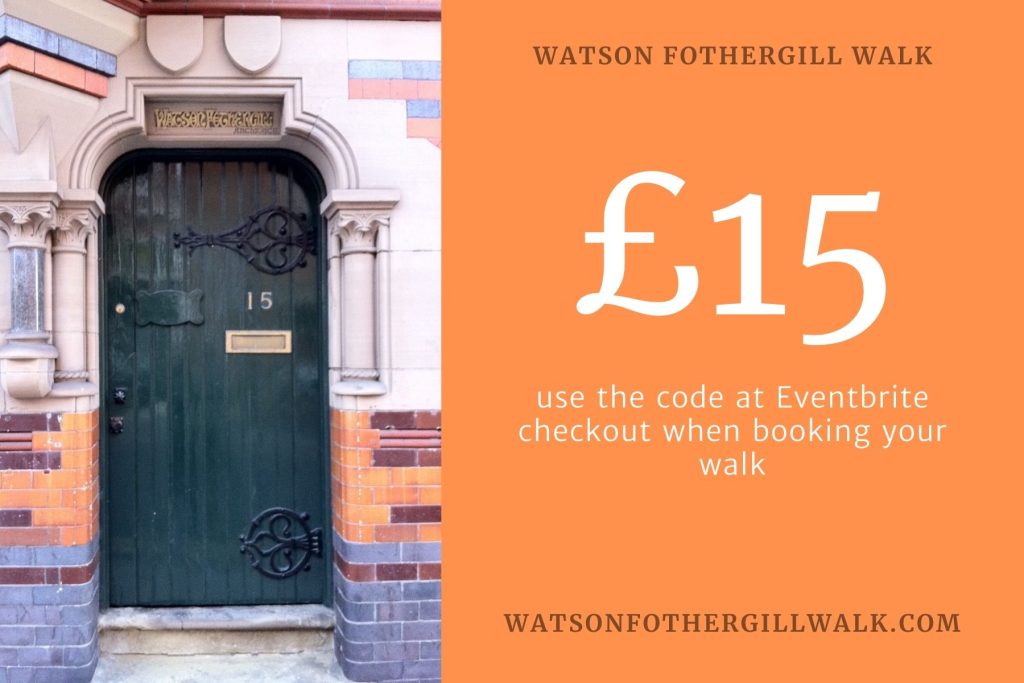 Gift Vouchers on sale
Meanwhile… in-person walks will be back in Spring 2022. If you'd like to cover the cost of a walk, or to purchase tickets as a gift, vouchers are delivered by email.
Meanwhile if you haven't already, make sure your email is on the mailing list to receive all the latest news and walk dates as soon as they're finalised!