Here's another architect who was active around the same time as Watson Fothergill in Nottingham.
Gilbert Smith Doughty (1861-1909) came to my attention when I noticed that Fothergill was not the only architect to have his name carved on his buildings. Opposite Fothergill's Nottingham and Notts Bank on Thurland Street you will find The Thurland Hall pub, and if the hanging basket is not too full you can find the name of the architect prominently displayed. There had been a pub here on the site of the Thurland Hall (home of The Earls of Clare) since the 1830s, but when the railway came through from the Victoria Station, the site was purchased and cleared.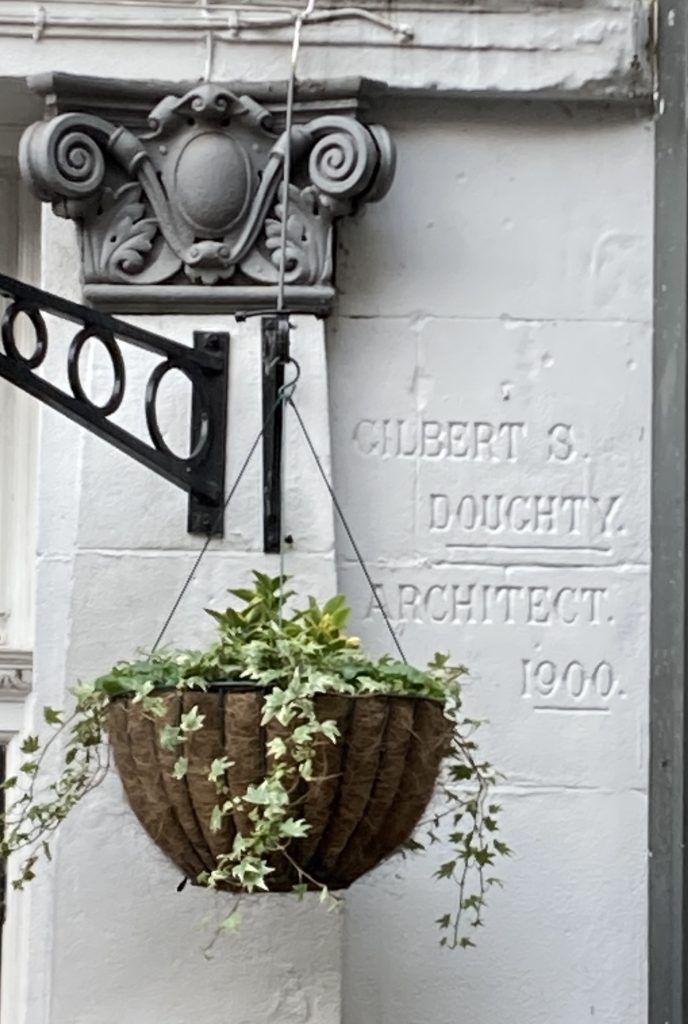 Perhaps this "signature" was a little nod to Fothergill's manner of claiming his work, or perhaps The Thurland Hall was a building of which Doughty was particularly fond. Indeed, the design had featured in The Building News and it was one of the first pubs outside London to be built by Levy & Franks, one of the very first pub chains in the country, who had pioneered the introduction of catering to public houses. They bought the site and rebuilt the pub between 1898-1900. Doughty had his office close to the original pub, at 17 Pelham Street.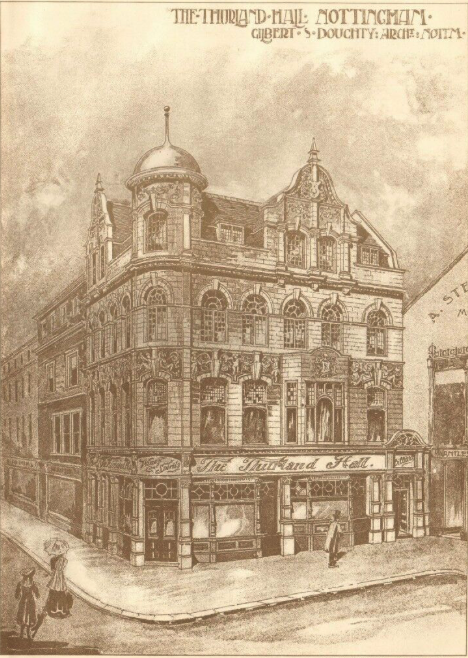 Born in Lenton in 1861 to Edwin Doughty, a Lace manufacturer and his wife Annie Smith, Gilbert was the second of four children. He studied at Nottingham School of Art, and as early as age 19 he lists his profession as "architect" (in the 1881 Census when the family was living at Cavendish House, Cavendish Hill, Sherwood.) In 1880 and 1883 he won Queen's Prizes for his designs and by 1884 the trade directories find him in an office at Tavistock Chambers on Beastmarket Hill. From 1887 he was a lieutenant in the Robin Hood Rifles, by then he had moved his office to 14 Fletcher Gate and continued to live with his father and family in Foxhall Lodge, a house he designed for them at the junction of Foxhall Road and Gregory Boulevard, opposite what was then The Forest Racecourse. (The building is currently Foxhall Business Centre).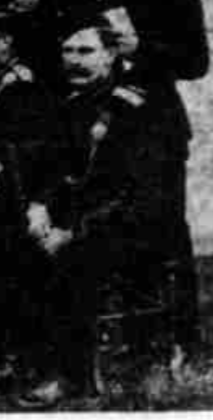 The first major project (apart from houses) that there is evidence Doughty worked on was The Borough Club, on Queen's Street. The building was demolished in the 1960s, but at the time of its design in 1893, it was newsworthy. Doughty took over the project from the Matlock architect George Edward Statham (who had worked on Smedley's Hydro) Statham died suddenly of Scarlet Fever aged 39.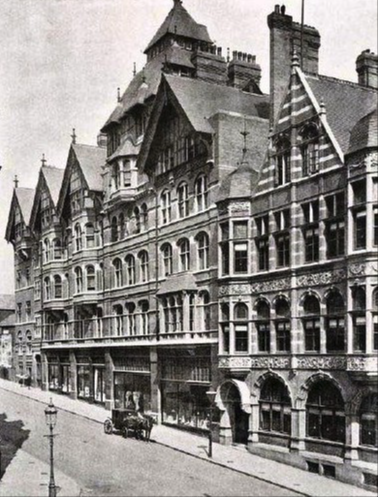 Other work includes additions to CW Judge's bakery at 59, Mansfield Road (work occasionally mistaken for that of Fothergill). In 1899 Doughty added a refreshment room (for a long time the building housed Encounters restaurant).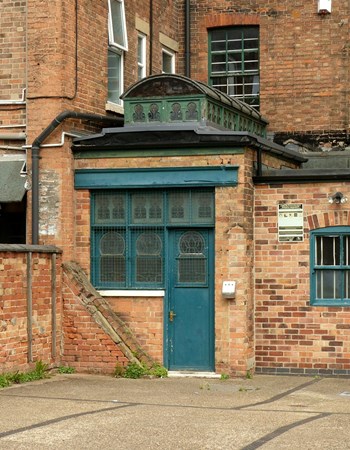 The Northern Renaissance style of The Borough Club survives in some of Doughty's other city centre work including 5-9 Bridlesmith Gate (1895) Built as a showroom for furniture shop Smart & Brown, the upper floors are now occupied by Waterstones.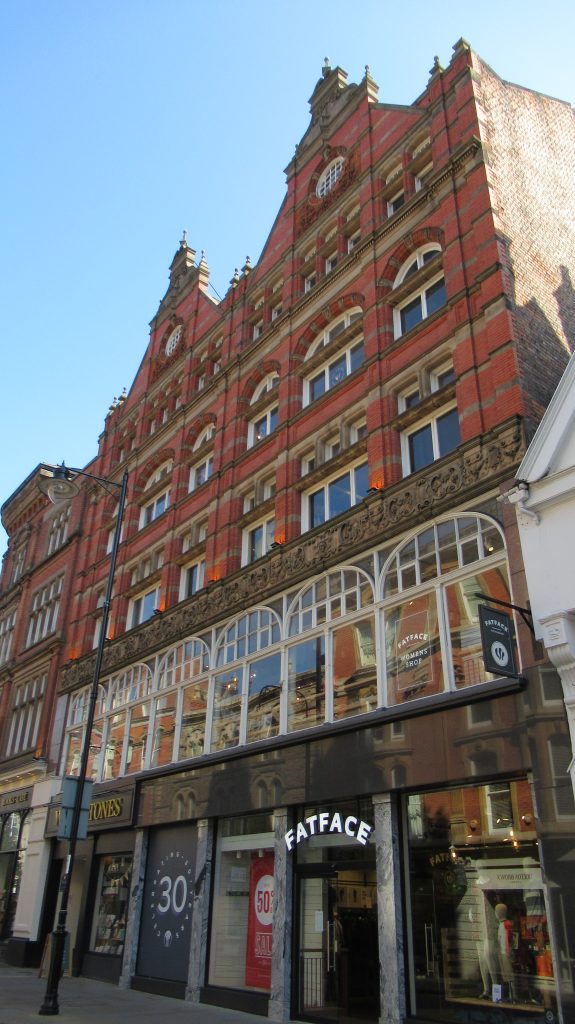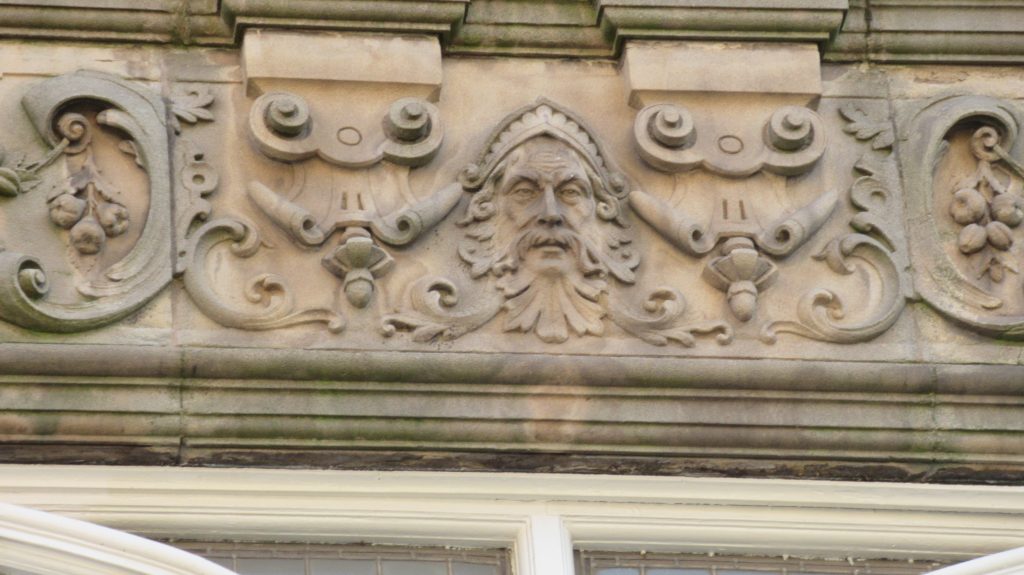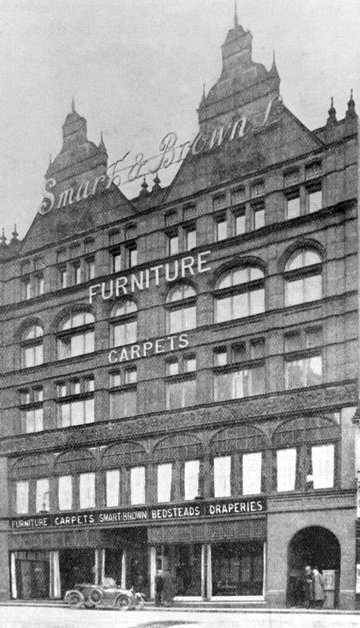 There are also two blocks of Flemish-inspired shops on Derby Road, but perhaps the most well known is the long gable range of City Buildings, Carrington Street (1896-7), with its prominent clock tower, a building known to many as the former Redmayne and Todd sports shop.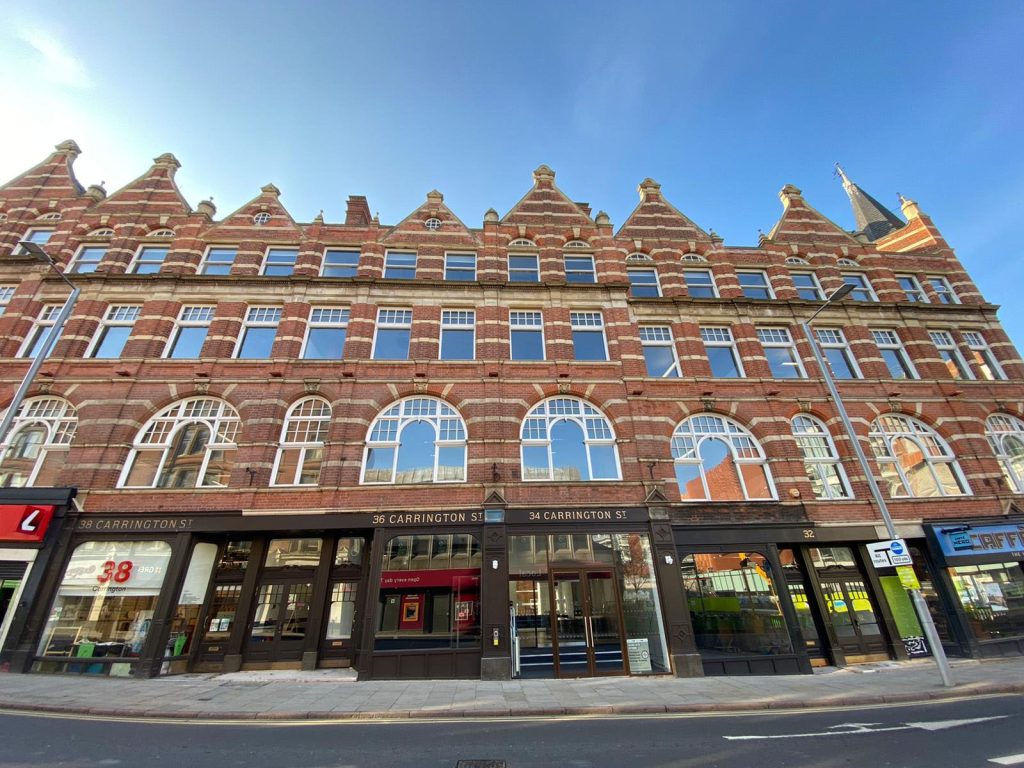 Doughty lived at several addresses during his time in Nottingham, often buildings he had worked on, or close to them. In the 1901 census he and his wife May Edgcombe Rendle can be found as guests at the Portland Temperance Hotel on Carrington Street, opposite City Buildings (Incidentally, in the same census a former Fothergill assistant, architect John Rigby Poyser can be found in the Gresham Hotel, just the other side of the Carrington Street Bridge. More on these hotels in Alan Bates' article for Nottingham Civic Society).
In 1902, Doughty lists his address as Greetwell, a house on the newly developed Manor Park estate in Ruddington (this land had been in the hands of the American industrialist Philo Laos Mills, for whom Doughty had worked on warehouses in the Lace Market, The Mills Building Plumtre Street, 39 Stoney Street and 47 Stoney Street.) Doughty's contribution, Greetwell is still there although the house name does not survive.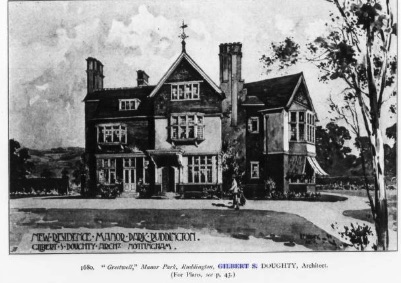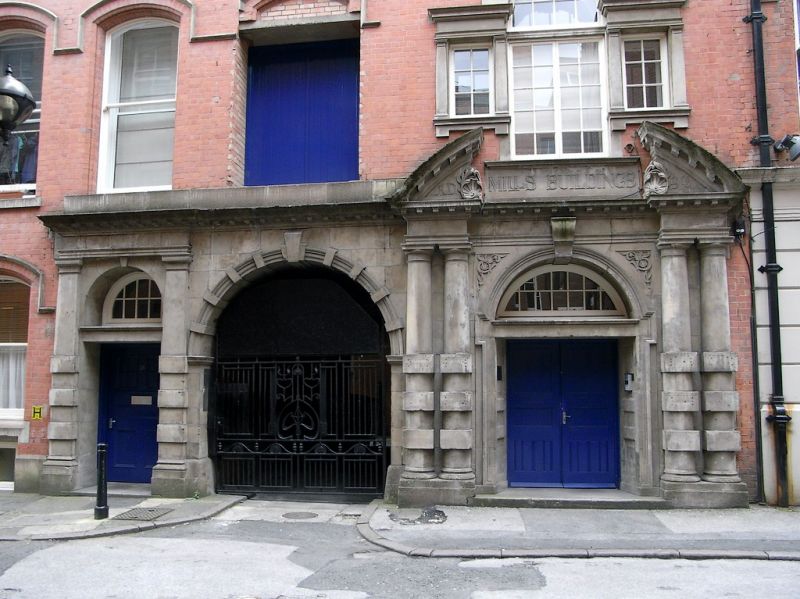 Doughty's final Nottingham address in 1908 was a house he had built in 1905 on Private Road, Sherwood. Although the trade directories have yet another address for his office, in Prudential Buildings in the 1910 edition, by then Doughty and his wife had already left town.
How they came to be living in Prebend Mansions, Chiswick is not known, although this would have been close to his wife's family in Brentford. This is the last known address of Gilbert Smith Doughty – he died suddenly in December 1909 in rather unfortunate circumstances.
After attempting to give a gift of a pair of gloves to a barmaid in The Roebuck pub on Chiswick High Road, Doughty was refused a drink of gin and angostura by the landlady and left the worse for drink. He was taken home and put to bed by the porter, but in the course of events hit his head on a mantlepiece (oh what irony as a design for a mantlepiece was one of his earliest achievements, gaining plaudits in 1879 while at Art School).
His wife found him dead and later at the inquest she noted that he was a heavy drinker and that the previous year he had "been sent away to a home for a time in consequence of his drinking habits". In his article for the Civic Society, Alan Bates speculates that alcoholism might be the cause of Doughty's somewhat patchy career, perhaps it was the reason for resigning his commission in the Robin Hoods in 1896, perhaps even the reason for the Doughty's departure from Nottingham…?
You can read more about Gilbert Smith Doughty via The Nottingham Civic Society, where the venerable Ken Brand's article is available in their archive. More work has been done by Alan Bates to fill in the gaps, a PDF featuring his article is available here.