Prompted by a question about this building on the Nottingham Hidden History Facebook page…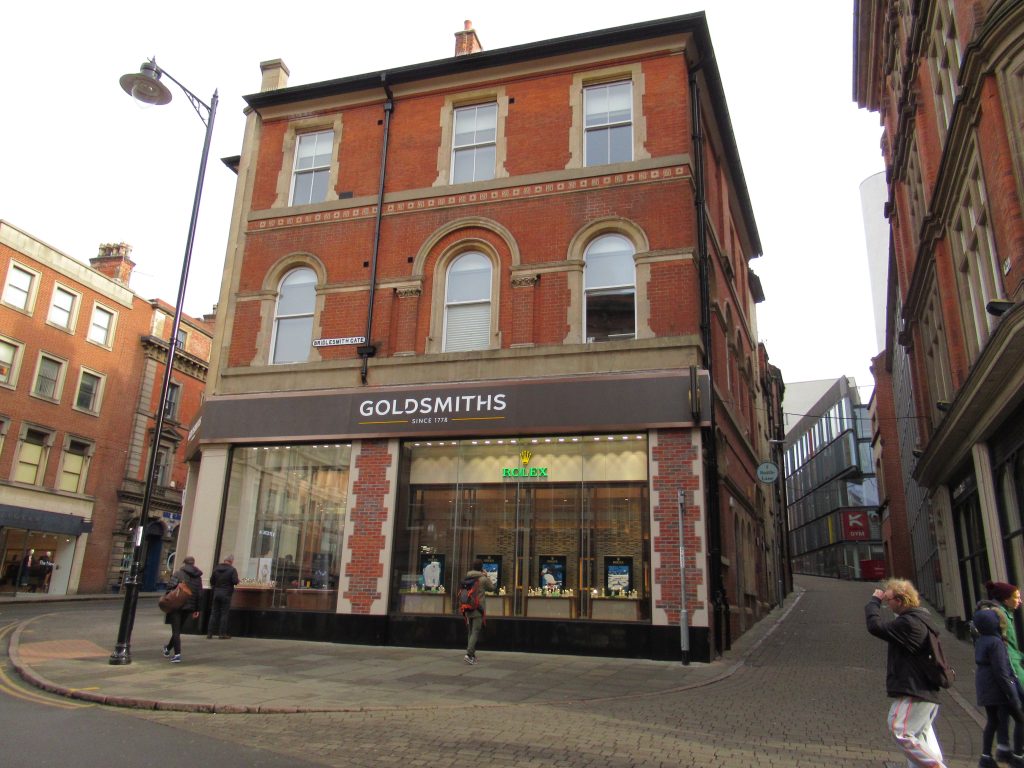 Ever since I noticed the details in the frieze above the first floor on this building I'd been wondering what the symbols, which on close inspection are an N and C overlapping and a club like you'd find in a deck of cards, could signify.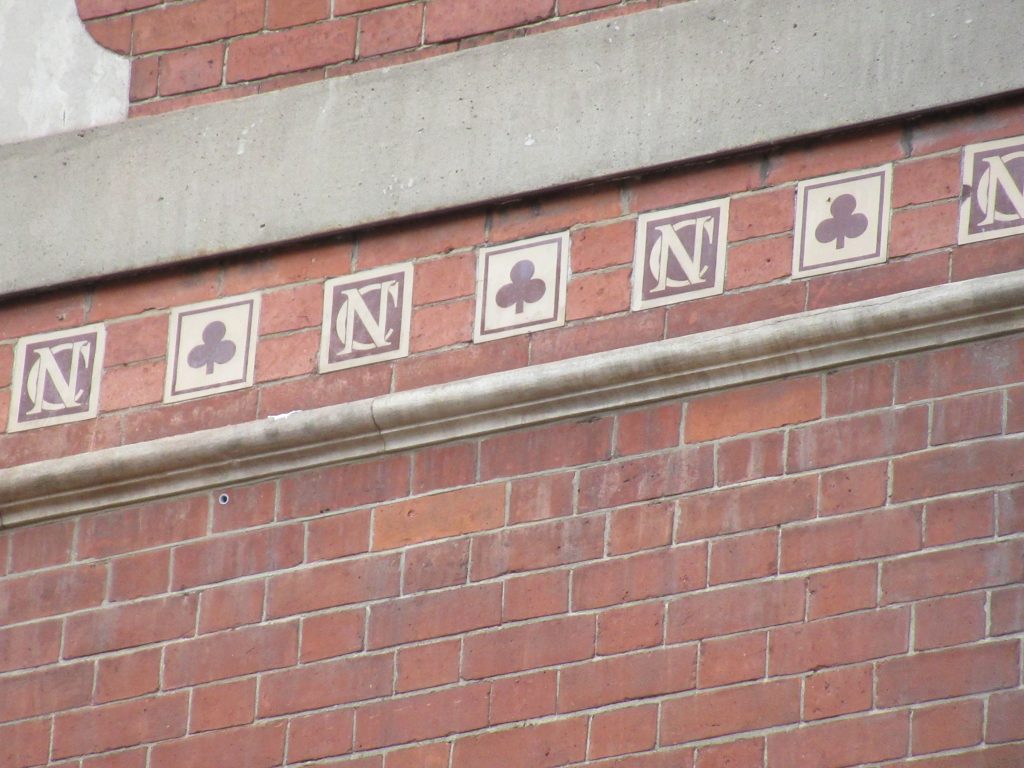 When researching my Hine Hike tour, looking at the buildings of Thomas Chambers Hine, an architect whose work in Nottingham was prolific between the 1850s and 1870s, slightly predating that of Watson Fothergill, I found out more.
Along with the frieze, there are also monogrammed iron grills on the Bottle Lane side of the building.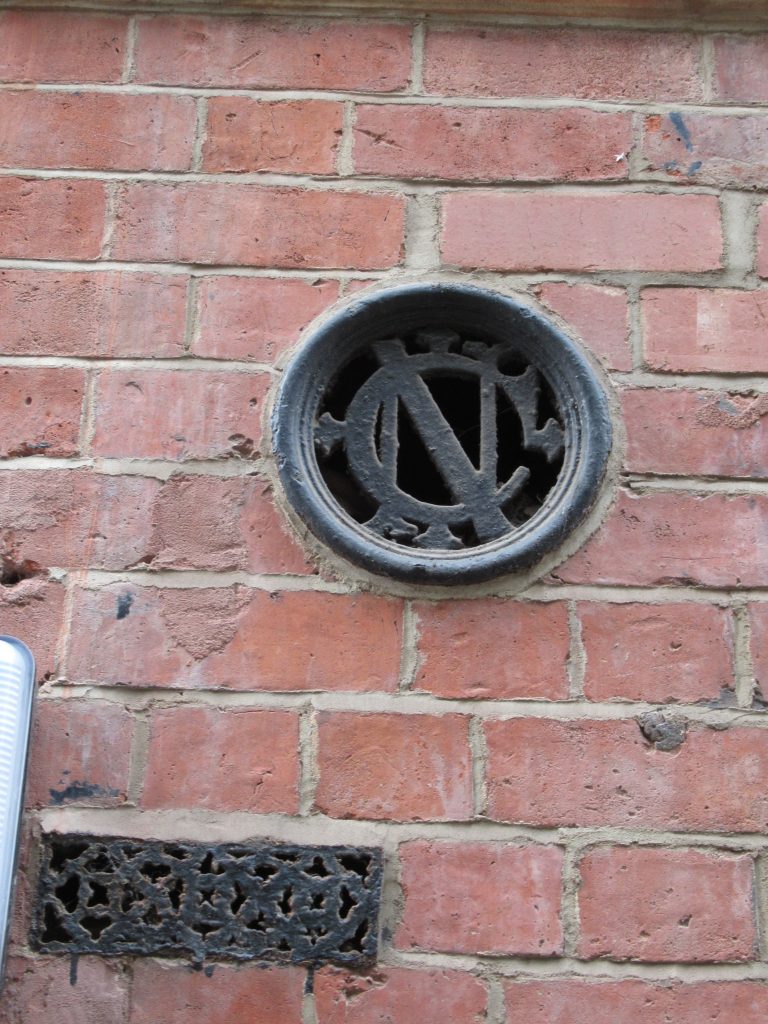 So what does it all mean? This rather elegant building was originally built as The Nottinghamshire County Club, set back from the road to allow the members to alight from their carriages. It was designed by Thomas Chambers Hine and his Son, George Thomas Hine who he had recently taken into partnership. The club opened in 1869.
Established in 1864, The Nottinghamshire County Club was a gentleman's club containing billard, reading, card and coffee rooms. It also had bedrooms and "all the conveniences of a first-rate club"; there were around 200 members. Members paid a subscription and there was a reduced rate for gentlemen residing within ten miles. It was a place for meetings, a place to receive messages (for example, adverts were placed in the newspaper for items for sale and the club was used as the address to apply to). There were stewards and a secretary.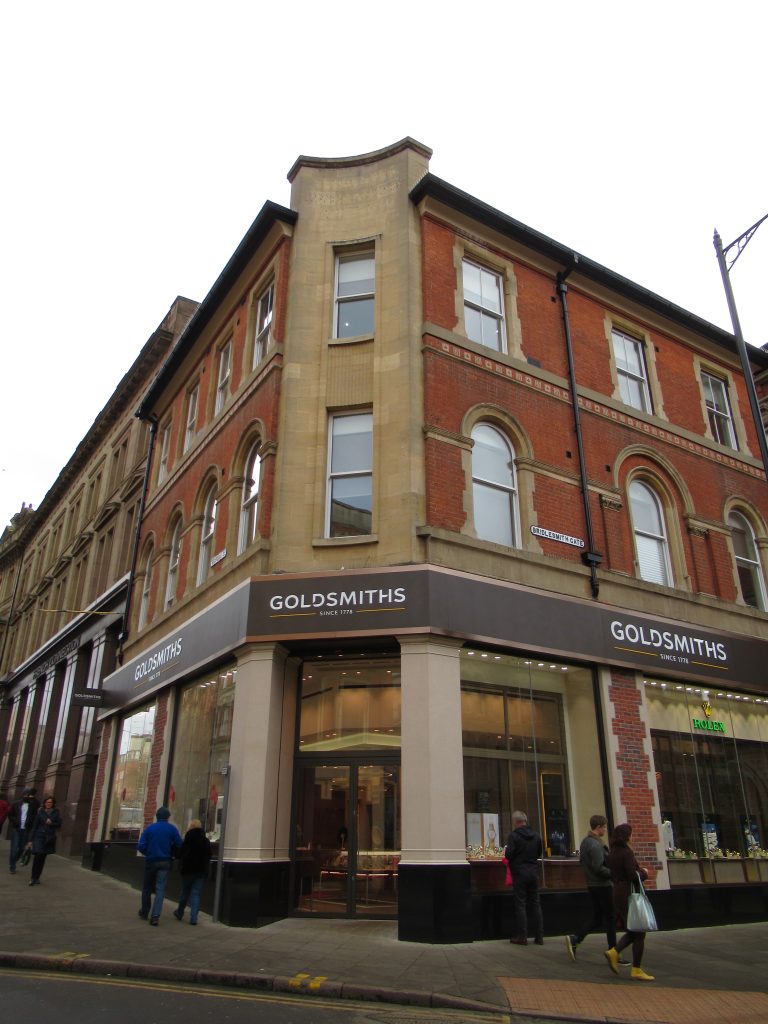 Originally the building had a tourelle on the corner but this has been removed. A severe fire in 1929 destroyed most of the club's early records and the name doesn't make it an easy thing to search for in a city that not only has a Notts County football team, but also NCC (Notts County Cricket) and NCC (Notts County Council)! These are unrelated to these premises.
In 1954 it was sold to the Leicester (later Alliance and Leicester) Building Society and the Club leased back all but the ground floor. Access to the first and second floors was by lift via a new entrance on Bottle Lane.
The building is featured on my Hine Hike walk looking at the life and work of Thomas Chambers Hine. I hope to run this tour again in the summer, so sign up for the mailing list for news of dates. The Hine Hike is also available as an illustrated talk, in person or via Zoom so contact me for more details to set up a session for your group.