Watson Fothergill Walk, the Nottingham walking tour looking at the buildings of architect Watson Fothergill is back!
Explore the architecture of Nottingham's most flamboyant Victorian architect on an entertaining and informative walk with tour guide Lucy Brouwer.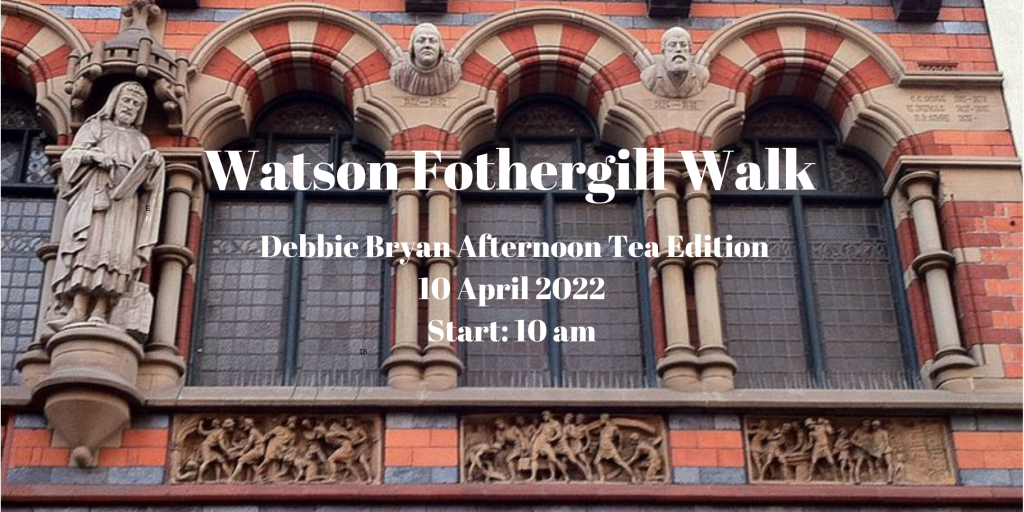 The first public walk of the year will be a collaboration with Debbie Bryan's Lace Market Tea Room. Tickets include afternoon tea, with many dietary options available including Traditional, Vegan, Vegetarian and gluten-free.
The walk starts at 10 am on 10 April 2022, arriving at Debbie Bryan on St Mary's Gate at 12 noon.
Tickets are £38 each – includes a two-hour walk followed by a full afternoon tea. 
Tickets are now available for a Cream Tea option priced £22 each with the same array of dietary options.
"Lucy is a super guide and we had a great time, also learned a lot! Not least to keep looking up!"

Lynn B, February 2022
More walks coming soon – make sure you're signed up to the mailing list for news of forthcoming events.