Discover Nottingham from a new angle!
Many people who join me  (Lucy – your tour guide!) for the Watson Fothergill Walk tell me that now they know what to look for, they're going to spend more time looking up!

Nottingham has lots of beautiful and unusual architecture – some of the most decorative and interesting buildings were designed by Victorian architect Watson Fothergill – you can learn more about the man and his work on my guided walking tour of the city centre.

The only date for the Watson Fothergill Walk in September 2022 will be on Sunday 18 starting at 10 am. Tickets are £15 each (earlybird tickets with no Eventbrite fees available until 1 September).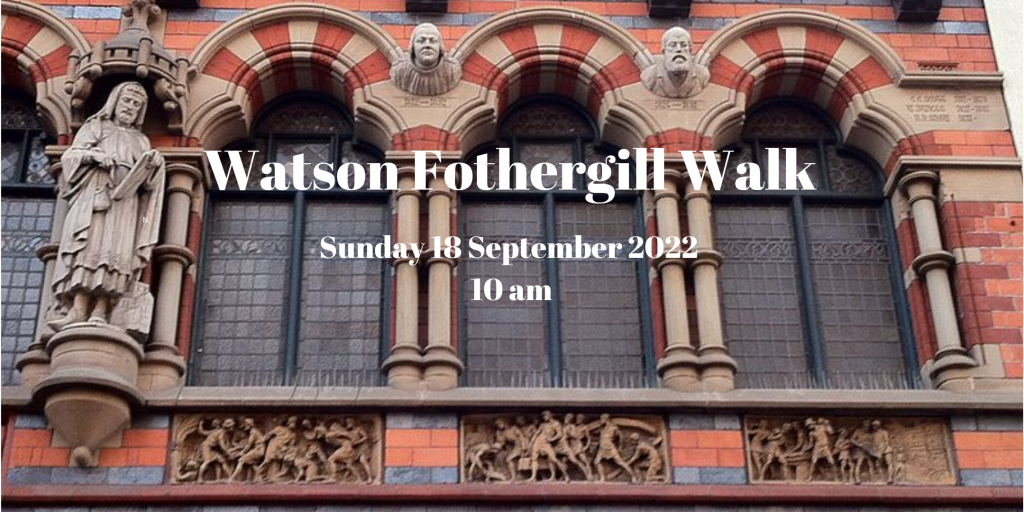 Thanks for the five star reviews! ⭐️⭐️⭐️⭐️⭐️
Thank you to everyone who has reviewed my tours on Tripadvisor – it's really great to read how much people have been enjoying the events!

Read reviews of Watson Fothergill Walk on Tripadvisor