A massive "Thank you" to everyone who joined me for a guided tour of Nottingham's Victorian architecture this year!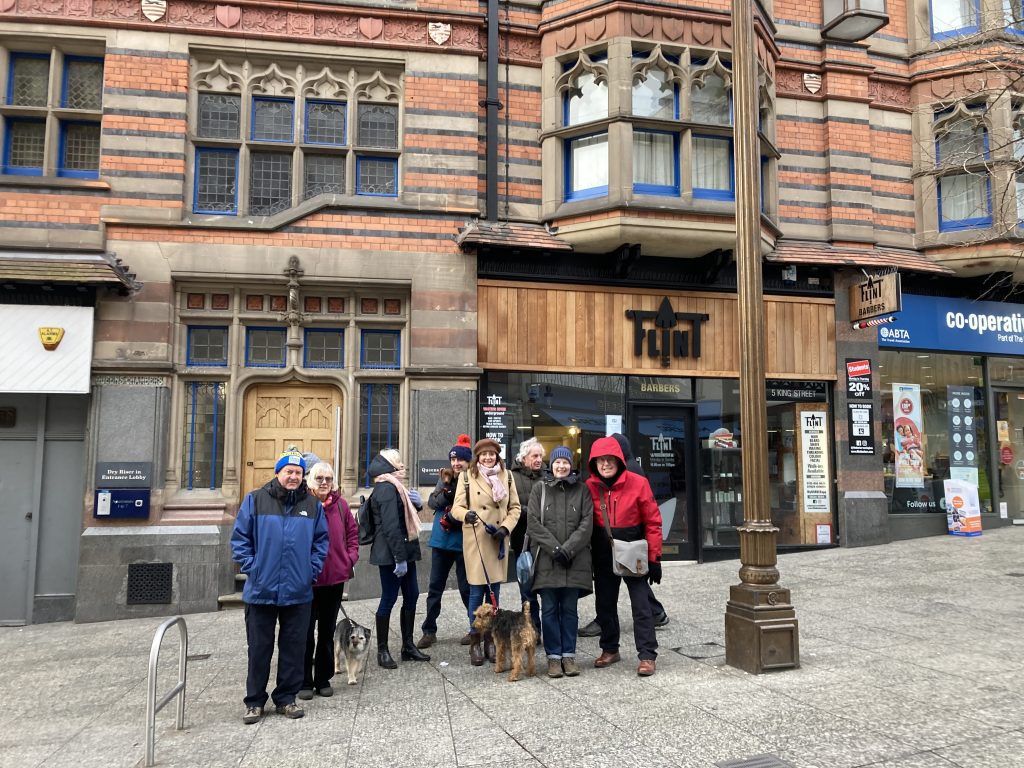 I won't be doing ticketed walks again until Spring 2024… but in the meantime, if you have a small group you can book a tour directly.
For groups of 5 to 20 people, a version of the Watson Fothergill Walk, Carrington Crawl or Hine Hike can be tailored to suit your requirements – for example, shorter versions of the walks are available. Walks are dog-friendly and can end at Fothergill's or a venue of your choice (subject to agreement).
The Lace Market Heritage tour is also available – this offers an accessible introduction to Nottingham's historic industrial architecture and takes around 45 minutes-1 hour with the option to stop at the Angel Microbrewery and/or The Cross Keys pubs.
Send a message to tour guide Lucy to discuss a tour for your group. Prices start at £100 for groups of up to five people, maximum group size of 20 people (charged per person subject to agreement). Terms and conditions apply.
Watson Fothergill Walk will be back in 2024 so make sure you're signed up to the mailing list for news or buy some gift vouchers for a friend!