Earlier this year, the former Lord Mayor of Nottingham Wendy Smith accompanied me on the Watson Fothergill Walk… this week she invited me to take a tour of the interior of the Council House with her. As a former mayor, she knows more than most about this historic building. Completed in 1929, it was designed by architect Thomas Cecil Howitt. Inside there are lots of beautiful original details, domes, stained glass, walnut wood panelling and made-to-measure furniture. Here are some photos from my visit.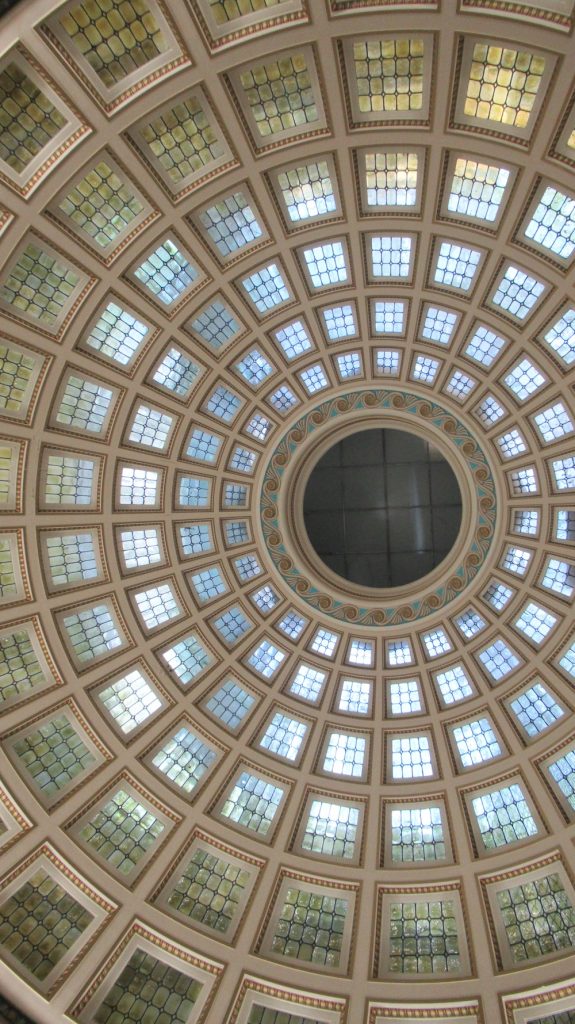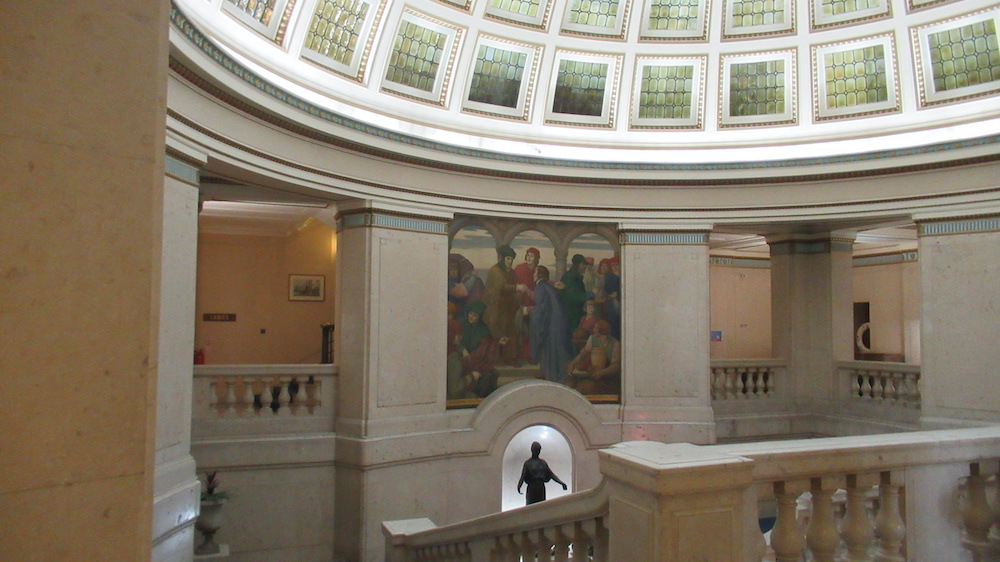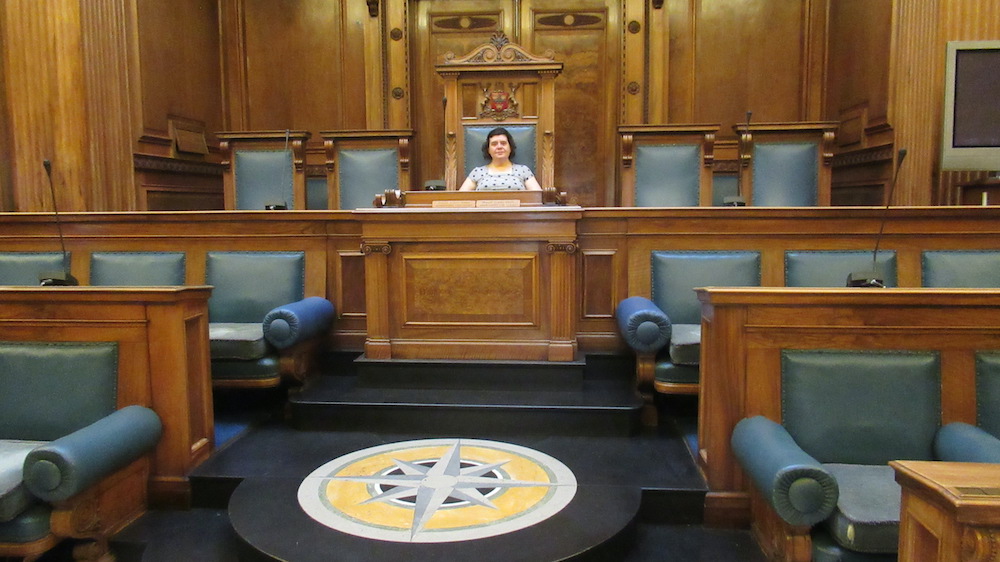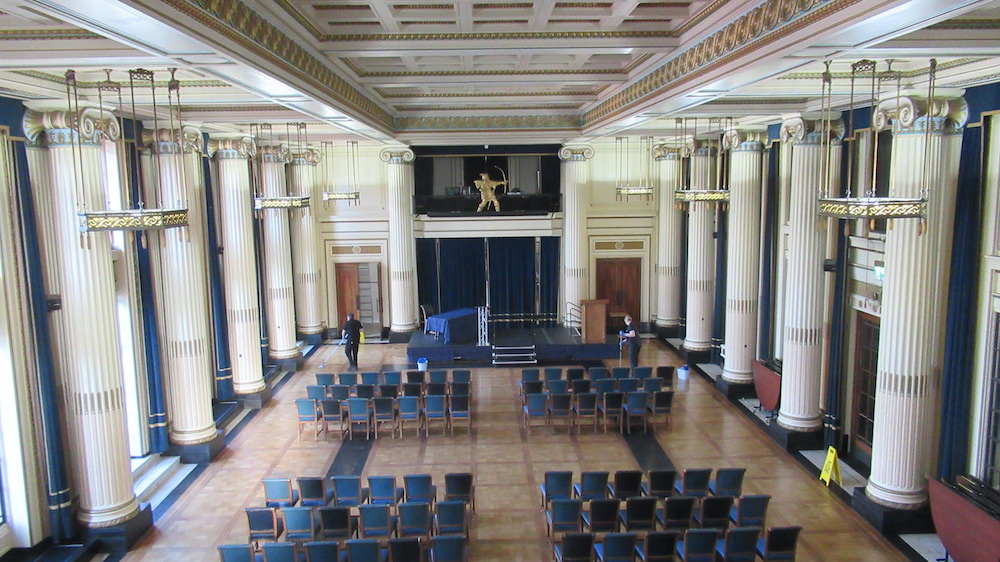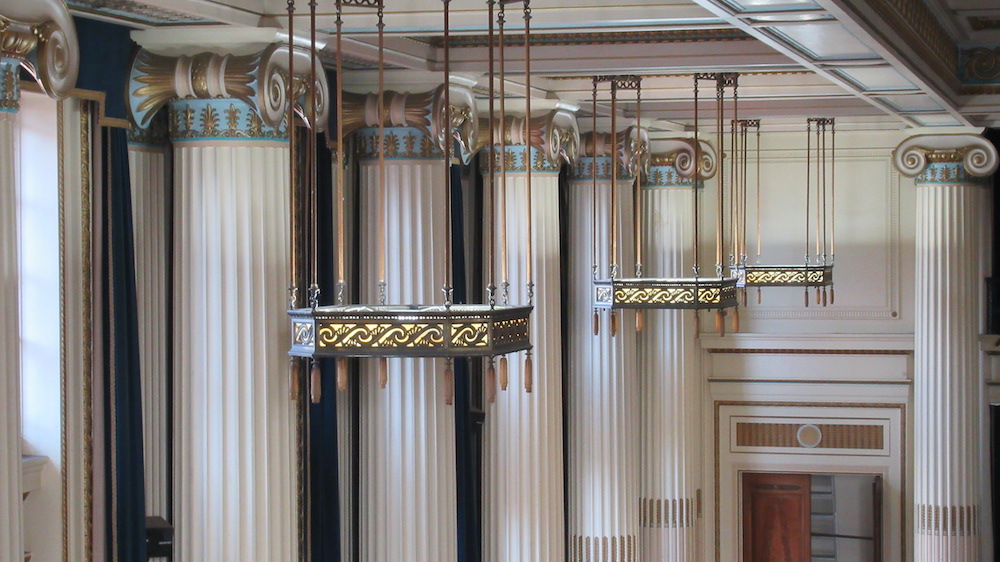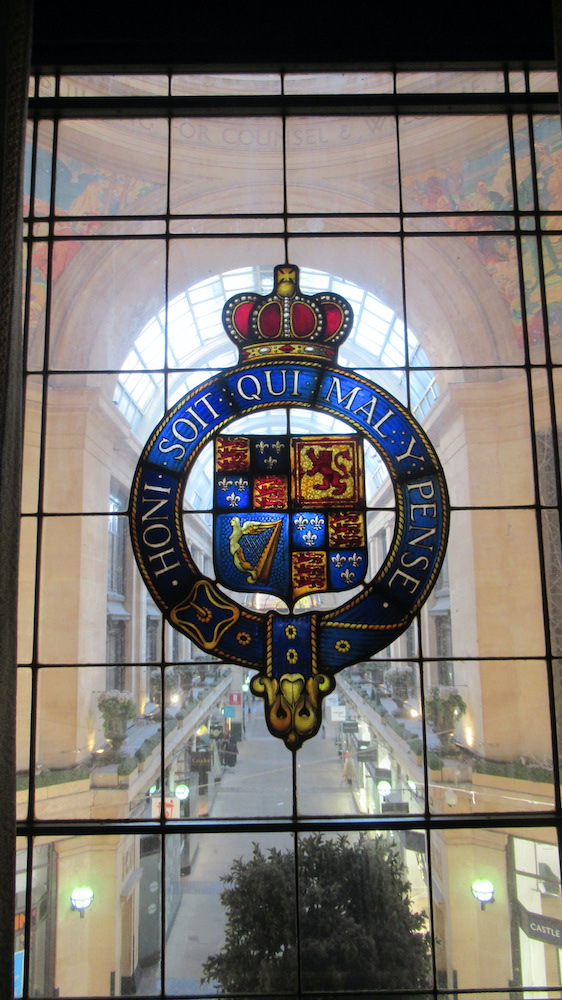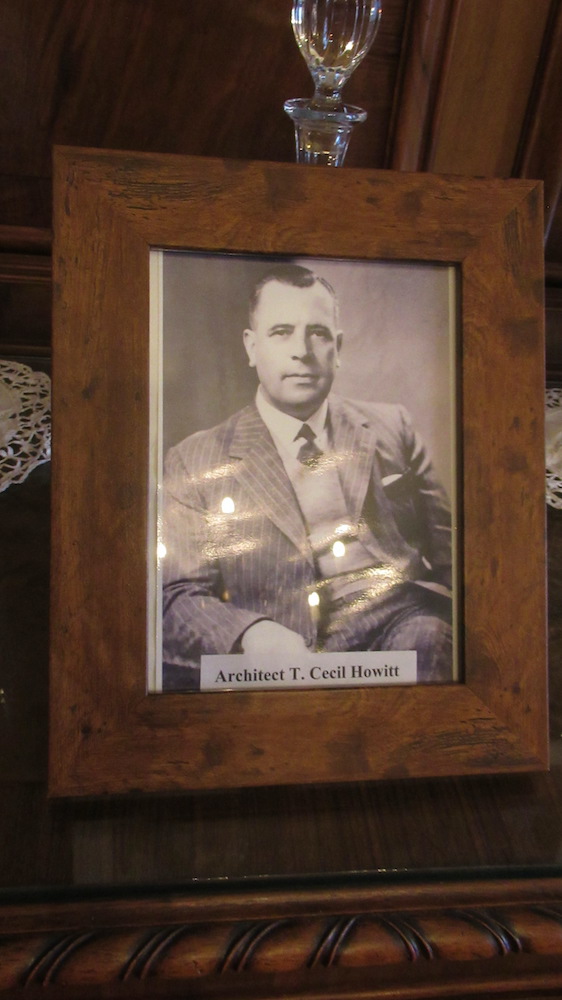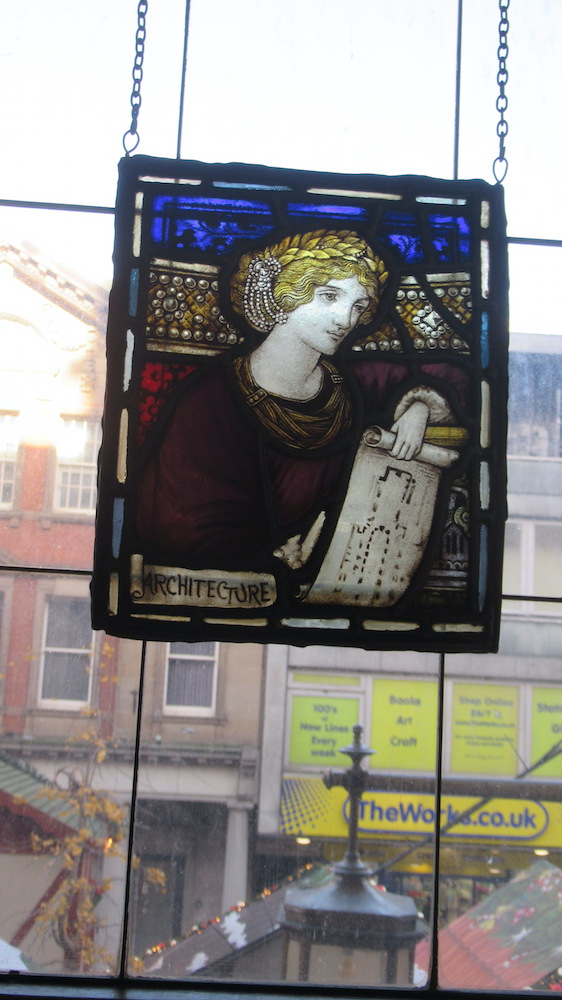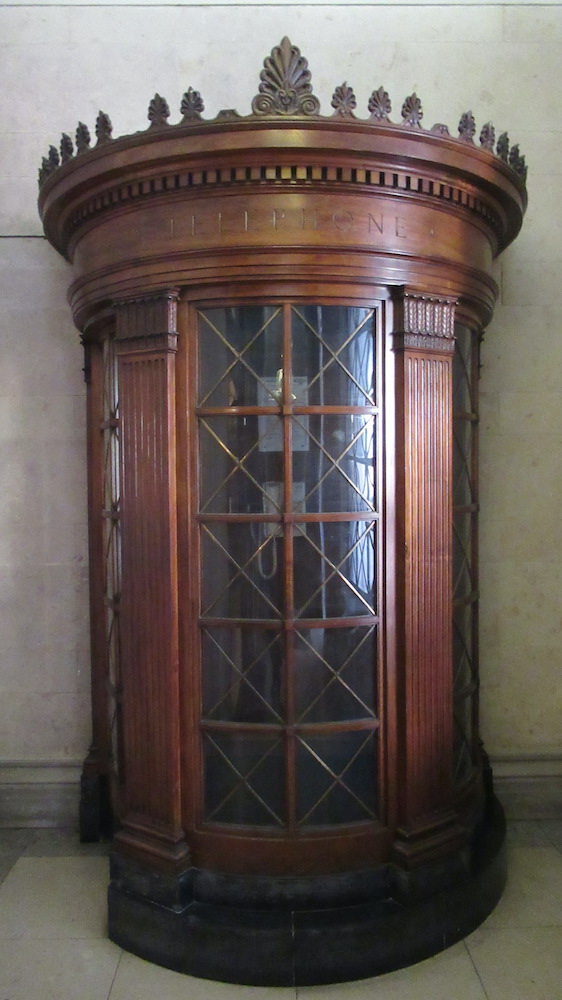 All photos taken by Lucy Brouwer.
If you'd like to book a tour of the Council House please contact Nottingham City Council via this link. (Please don't contact me – only special volunteers can lead the free tours!) You can also hire rooms in The Council House for weddings and special occasions.
Huge thanks to Wendy for showing me around and telling me all about the rooms, their functions and the history of the building.
I still have a few copies of Nottingham Civic Society's book on the Council House with some excellent colour photos by Martine Hamilton Knight – available for sale in the webshop.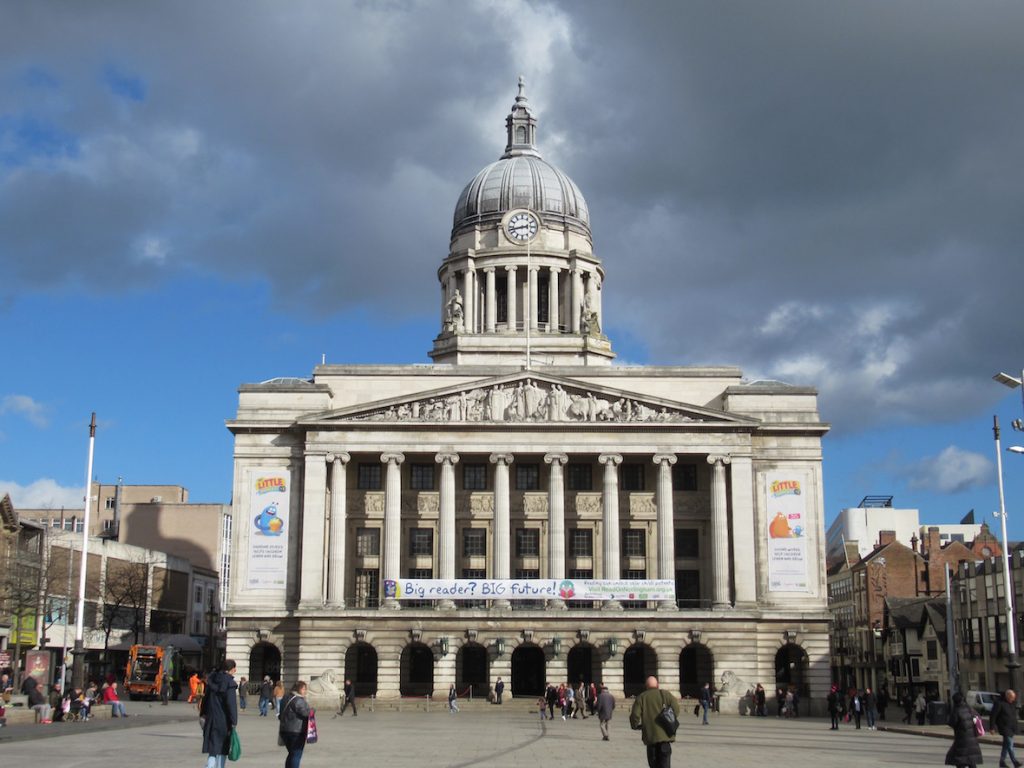 Remember to look up next time you're in town and notice the decorations (sculptures by Joseph Else and his students outside and Noel Denholm Davis inside the Exchange Arcade) on Nottingham's magnificent Council House!