In my last few blogs I've been looking at the life and work of Lawrence George Summers who was Watson Fothergill's assistant and an architect in his own right, albeit a somewhat less flamboyant one.
The last installment left off in New Basford, from where I walked back to Sherwood Rise. I passed Fothergill's Norris Homes and further down Berridge Road at the corner with Cedar Road I found a large three storey block which originally comprised Five Dwellng Houses and a Shop (LGS16). Summers didn't sign the drawings but there is evidence that he worked on them in 1902. The client was Mr George Hayes.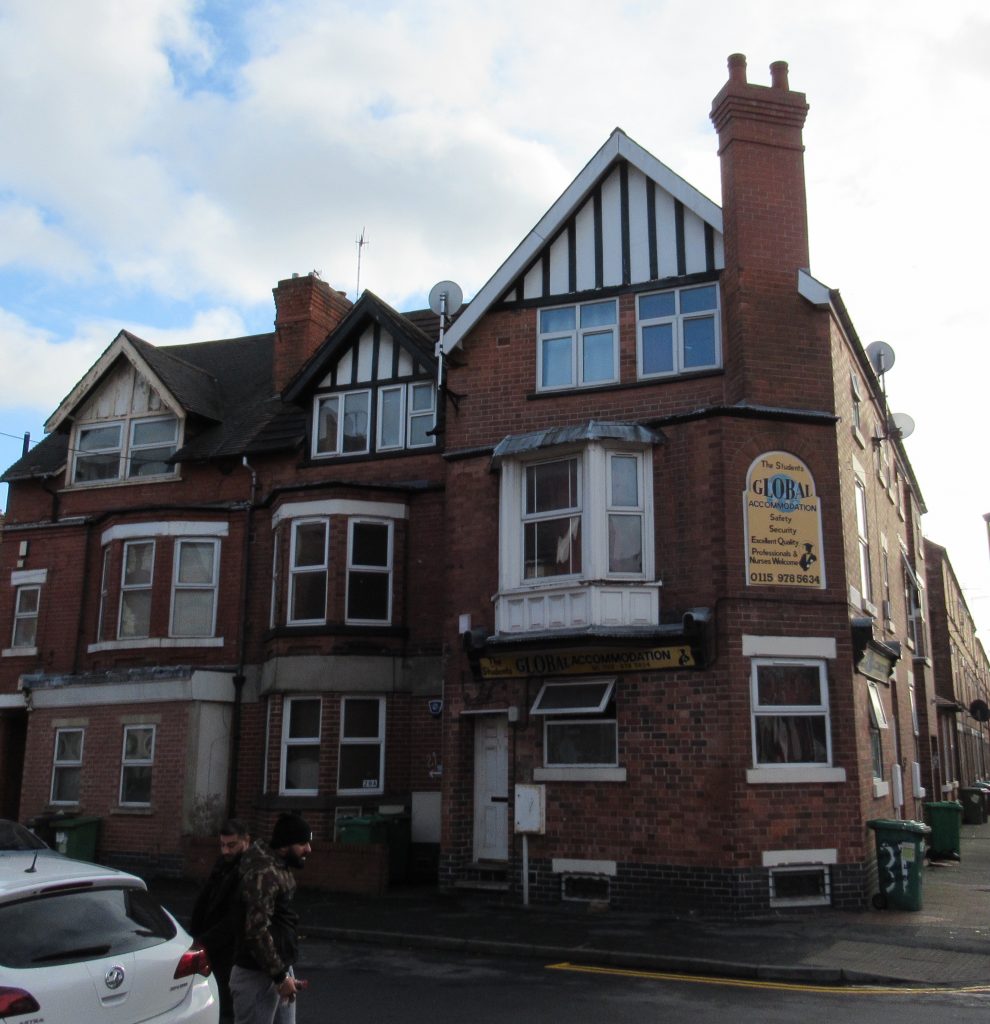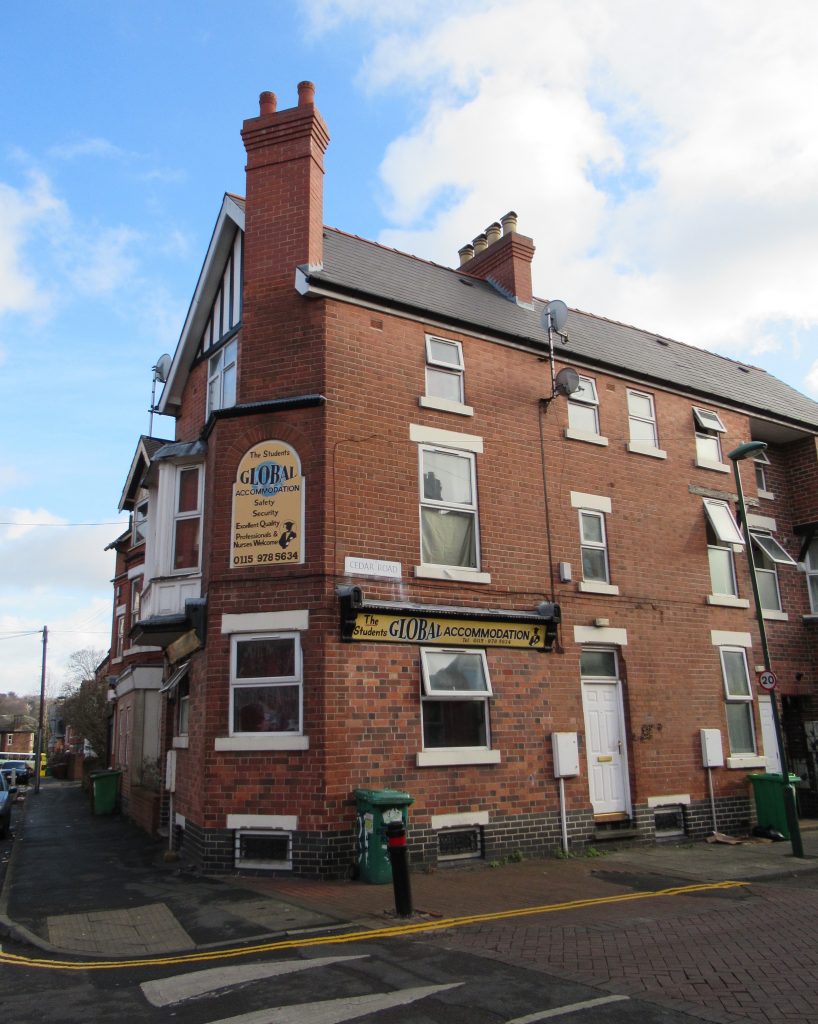 Over on the other side of Mansfield Road, into Mapperley Park can be found what is likely to be the latest building to be signed off by LG Summers. The house built for Mrs Eleanor Ellenberger (Watson Fothergill's 4th daughter) on Thorncliffe Road (LGS29).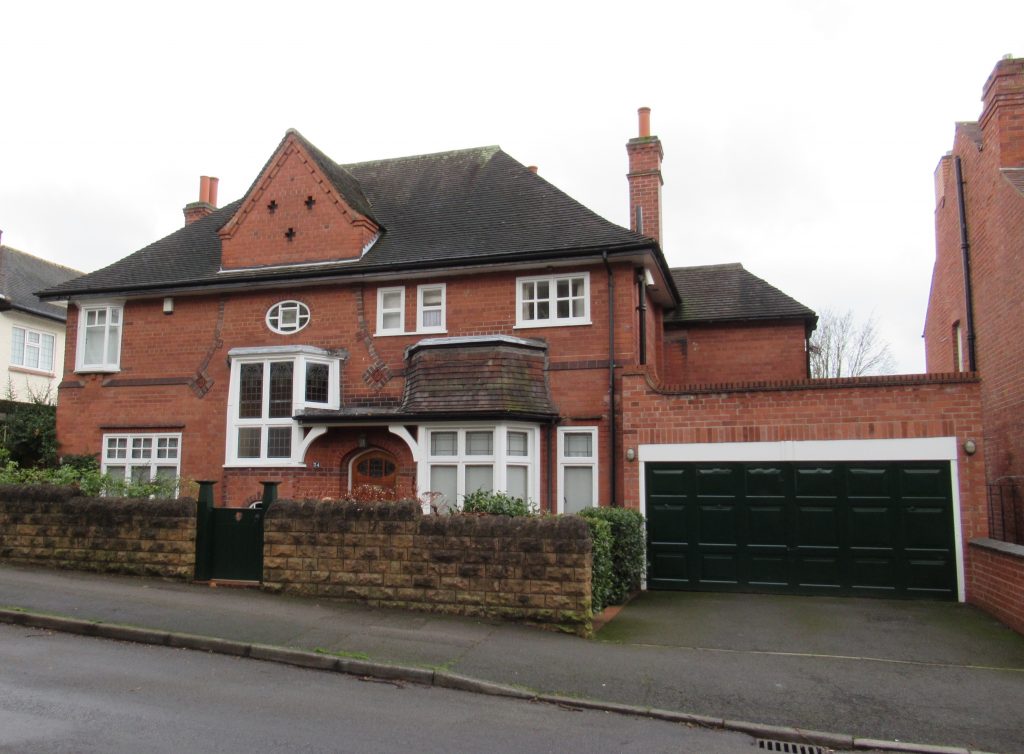 The date stones are marked 1930. Given that plans were submitted in 1929 after Fothergill's death in 1928, it can perhaps be assumed that the house was built with his inheritance.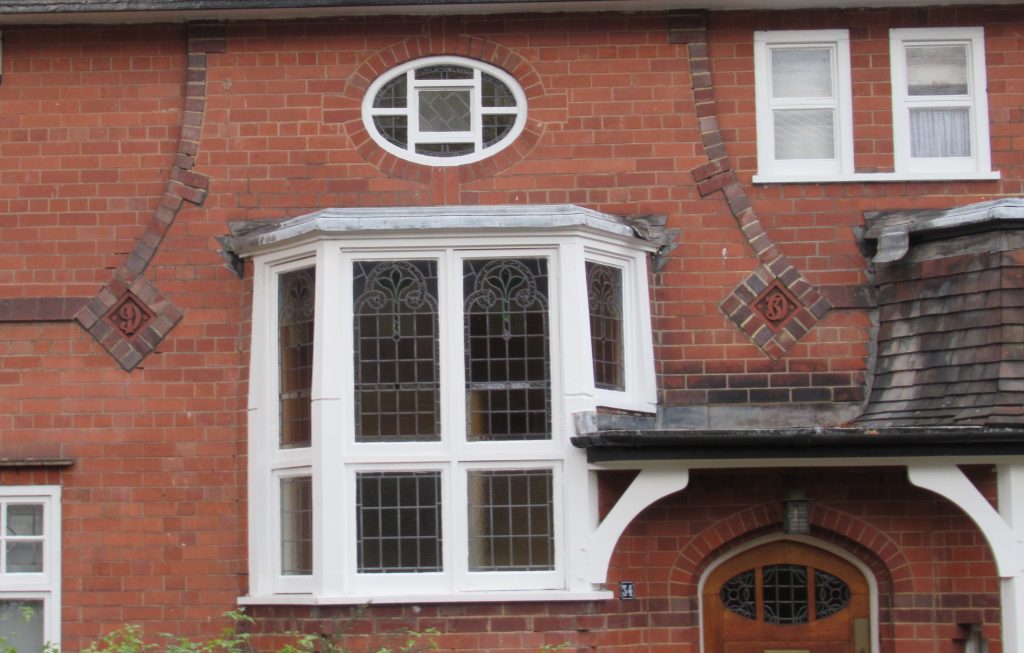 Of all the houses built by Summers that I've found so far, this last one seems to show the least of Fothergill's influence, but by the 1920s fashions in architecture had moved on considerable from the Gothic and Vernacular styles that were interpretted in the work coming out of the George Street Office in the late 19th century.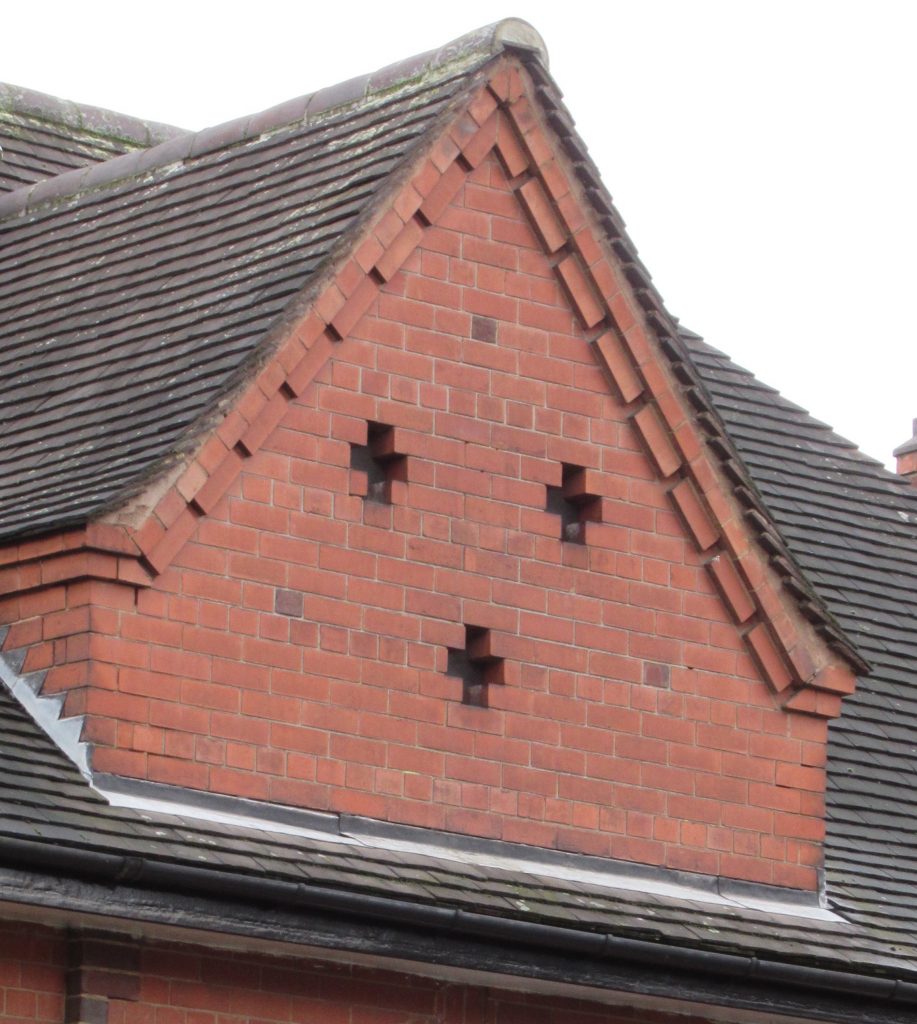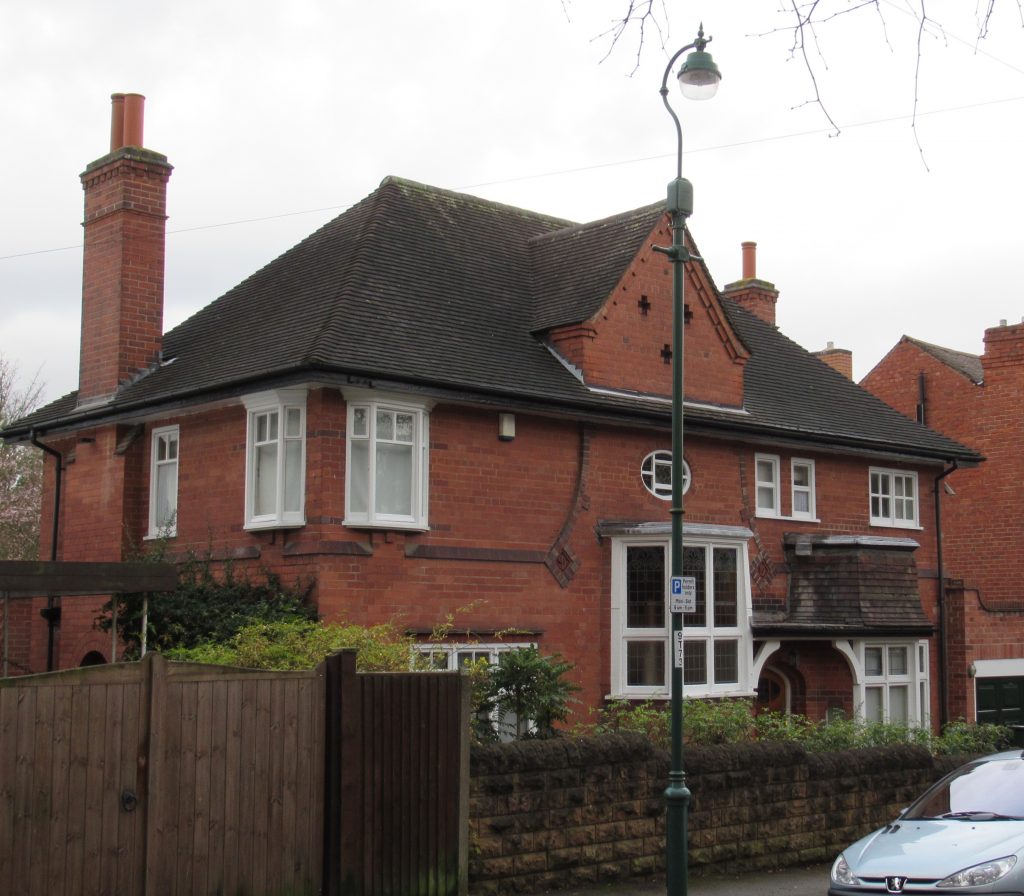 In 1894 Eleanor Fothergill Watson Fothergill (as her maiden name became when her father had his moment at the deed poll) married the German-born (but naturalised British) violin teacher Georg Hieronymus Ellenberger (1862-1918). They lived in Nottingham at Lindum house (at the corner of Burns Street near All Saints Church from at least 1899) and towards then end of his life they lived in Ecceleshall, Sheffield.

Georg Ellenberger was a pupil of the violinist Joseph Joachim (a collaborator of Joannes Brahms) and was himself violin teacher to the young Hucknall-born Eric Coates around 1898. Coates would take the train from Hucknall to Nottingham for his lessons twice a week. Coates became a composer, and is probably best known for the Dam Busters March.
After Georg's death, Eleanor appears to have returned to Nottingham. She died in 1946. It was her son, Brigadier George Fothergill Ellenberger who transcribed some of Fothergill's family history notes (this typed document is held at the local studies library in Angel Row.)
I've announced some new dates for my city centre Watson Fothergill Walk in April and May – details and links to tickets here.