It has taken a lot of research but I've put together an illustrated talk on Fothergill's Buildings in The Park Estate… and some of the people who lived in them. I will be premiering this lecture for The Park Residents Association on Wednesday 4 October (7 pm for 7.30 pm) at The Park Tennis Club, Tattershall Drive, Nottingham. Details here.
I will hopefully be available to give a version of this talk to other groups in future – so please get in touch if you have a group who would be interested in hearing about some great buildings and their interesting history.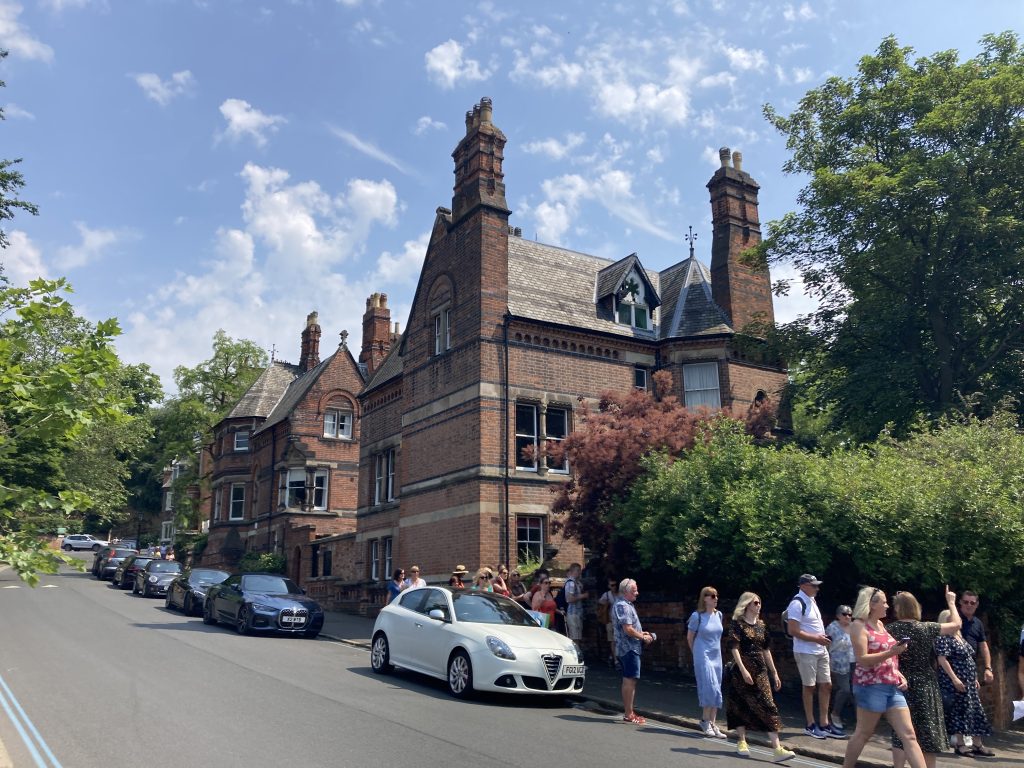 Meanwhile I have a couple of dates for the Watson Fothergill Walk coming up – There are a handful of tickets left for Sunday 8 October, 10 am and a rare weekday fixture on Thursday 12 October, 2 pm.
Join me to see Nottingham from a different angle!